7 Of The Best Emerging Market Stocks To Buy
The majority of these stocks from emerging markets have gained 20% or more this year. It has been a rather harsh year for several "risk-on" investments in 2022, including tech companies and small-cap stocks. And in such a scenario, emerging market stocks usually suffer as well, as investors hunker down in safe local blue chips rather than making riskier investments in far-flung corners of the world. Even if the market as a whole isn't doing well, there are many reasons to spread your operations throughout different parts of the world and focus on expanding into dynamic new areas. If you're not afraid of the volatility or hazards, explore these seven top emerging market stocks now.
Daqo New Energy Corp.
Daqo, one of China's most successful solar enterprises, produces polysilicon, the primary material in solar cells, and is expanding rapidly in order to become one of the world's leading vertically integrated photovoltaic product makers. Due to the limited profit margins in the solar cell manufacturing industry, DQ's ability to control the supply chain could prove to be a decisive competitive advantage. The stock price of this corporation has risen by around 30% so far in 2022 on expectations of a 160% increase in sales this fiscal year. While it's true that the future of renewable energy is up in the air, governments have plenty of reason to back firms like DQ that are working to secure a clean energy future in China and beyond because of the current state of the oil market.
Itaú Unibanco Holding SA (ITUB)
ITUB, a prominent bank based in Brazil, provides a wide range of banking services to businesses and individuals in the region, including checking and savings accounts, credit cards, mortgages, and investment management. The political scandals that plagued Brazil's economy a few years ago were shortly followed by the pandemic's disruptions. However, by 2021, the regional recession had ended, and Brazil's economy was gaining momentum again. The stock price of this regional financial institution has risen by more than 40 percent so far this year. For investors looking beyond the disturbances of 2022, this leading Brazilian bank could be a good long-term investment because Brazil is the largest Latin American country and the most likely to gain from any lasting recovery in the global economy.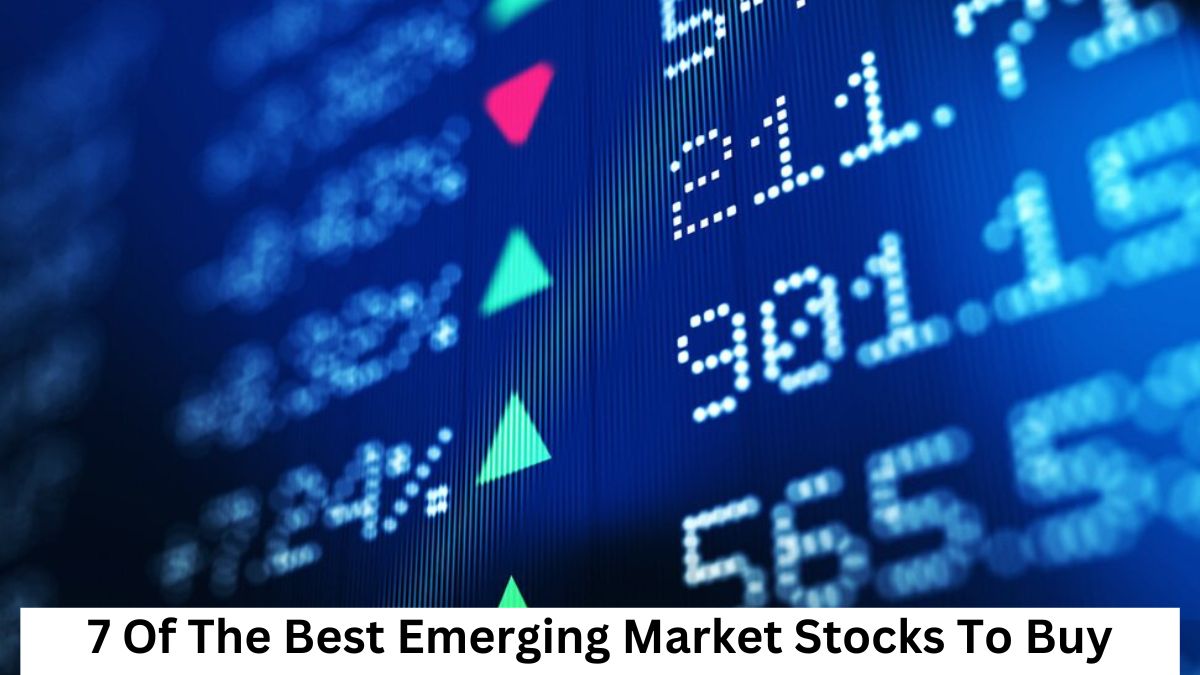 MakeMyTrip Ltd. (MMYT)
Although not widely known in the West, MMYT is a major online travel service provider for customers in growing markets such as India, Singapore, Malaysia, Thailand, the United Arab Emirates, and Indonesia. It has a strong internet presence, and it also runs roughly 125 travel stores that are owned and operated by franchisees to better service clients in high-traffic regions. The $4 billion Indian firm is expanding rapidly, with revenue forecast to climb by 120% this fiscal year and another 35% the next year.
Pampa Energía SA (PAM)
Pampa, an integrated power company in Argentina, focuses on both energy generation and transmission. Stocks like PAM have benefited from the existence of large-scale hydropower and wind activities while fossil fuel prices have soared. To power its own oil and gas generators, the business also conducts some limited energy exploration and production.
Sigma Lithium Corp. (SGML)
The rest of Wall Street has struggled so far this year, but Sigma has been one of the only equities to post significant gains. This is due to the fact that it is a critical moment between two major movements. The company's production of lithium is in great demand from businesses making electric vehicles and high-tech batteries.
US bonds & large-cap stocks are poised to lose value on an annualized basis over the next 7 years while emerging-markets assets will likely deliver the best returns, according to GMO's latest 7-year asset class forecast. pic.twitter.com/qWSO2UPuGR

— Lisa Abramowicz (@lisaabramowicz1) April 22, 2020
TAL Education Group (TAL)
TAL offers after-school tutoring services in China to students from kindergarten to high school. The company also provides e-learning platforms and markets instructional resources to businesses. Now that pupils are returning to traditional classroom settings, parents are looking for ways to assist their children to catch up on the scholastic ground they lost during the outbreak.
YPF SA (YPF)
The Argentine government owns a large stake in the oil and gas conglomerate YPF. While this energy corporation is smaller than Big Oil giants like Exxon Mobil Corp. (XOM), it follows a similar business strategy in that it is involved in all stages of the oil and gas industry's value chain, from exploration to production to refining. There are drawbacks to being a state-run business, but having government support provides a significant cushion during difficult times.
I hope you found the information presented above to be of use. You can also look through our news section, where we normally cover all of the most recent news and happenings around the world. Visit our website if you'd like to learn more about this topic.