A New Fantastic Beasts 3 Trailer Will Be Out Soon, Jude Law Has Said
Fantastic Beasts 3 is going to be with us sooner than we'd expect. So, we've finally got some good news for all the Potterheads out there. The trailer for the latest Fantastic Beast movie, i.e., Fantastic Beasts: The Secrets of Dumbledore' will be out soon. 
On Thursday, February 24, the second trailer for the upcoming prequel will be released, thanks to the news from Jude Law, who plays Albus Dumbledore in the prequel series.
Law announced this news in a video, in which he gave a teaser of what to expect in the upcoming movie as well as why he enjoys playing Dumbledore.
"I have the privilege of playing Albus Dumbledore. One of the world's most powerful wizards, a man of deep faith in humanity. He's one of those few people who are quick to offer wise, if not cryptic, words of advice," Law explains. 
"I'm thrilled to announce that some of the backstories of Harry Potter will be revealed in this film. The stakes are high for him, and he'll need an unlikely team to face his greatest challenge yet."
Fantastic Beasts: The Secrets of Dumbledore's first trailer was released in December 2021. We will have to see if the latest look at the movie offers any hints as to what to expect.
Fantastic Beasts: The Secret of Dumbledore – What is it About? 
The threequel sees Dumbledore trying to stop Grindelwald (now played by Mads Mikkelsen) from gaining control of the wizarding world. In a dangerous mission, one of the team members enlists the help of Newt (Eddie Redmayne).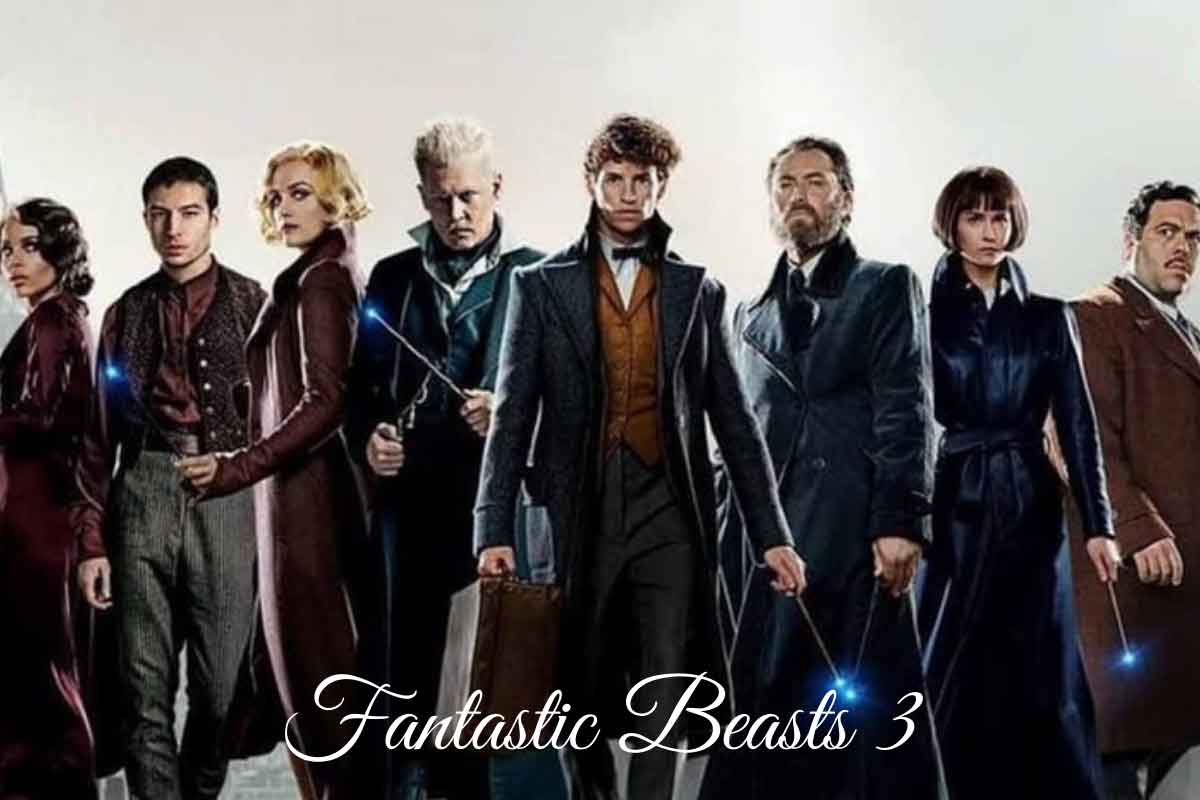 Is Dumbledore able to play it safe when it comes to protecting his secrets when the stakes are so high?
As soon as the first trailer and poster were released, Harry Potter fans speculated whether Fawkes would also appear in the new movie.
Well, we have to wait for April to find out. Because now it's official that the film is going to hit the theaters in April 2022.
Read More:
Fantastic Beast 3 Release Date
In the UK, Fantastic Beasts: The Secrets of Dumbledore will be released on April 8, and it will be released in the US on April 15.
So, all the Potterheads out there are as excited as we are!
You are invited back to the magic. Fantastic Beasts: The Secrets of Dumbledore is in theaters April 15, 2022. #SecretsOfDumbledore pic.twitter.com/wdyd25MJ74

— Fantastic Beasts (@FantasticBeasts) December 13, 2021