All the Old Knives: Chris Pine and Thandiwe Newton Starrer Movie Gets April Release Date Status on Amazon Prime Video
Amazon Prime Video continues to pump out more content than we can handle. With an all-star lineup of talent, the streamer announced today that it will bring fans a brand new action-thriller-mystery. 
All the Old Knives Release Date
Well, some good news for all action fans. On April 8, All the Old Knives will be available on Prime Video and in select theaters across the United States.
All the Old Knives What's the Movie About?
The movie is an adaptation of bestselling author Olen Steinhauer's spy novel of the same name (The Tourist, An American Spy), which was originally published in 2015. The film script was written by Steinhauer, who took the on-screen telling of his book into his own hands. Danish director Janus Metz (Armadillo, Heartbound – A Different Kind of Love Story) will direct this page-turner starring Chris Pine, Laurence Fishburne, Jonathan Pryce, and Thandiwe Newton.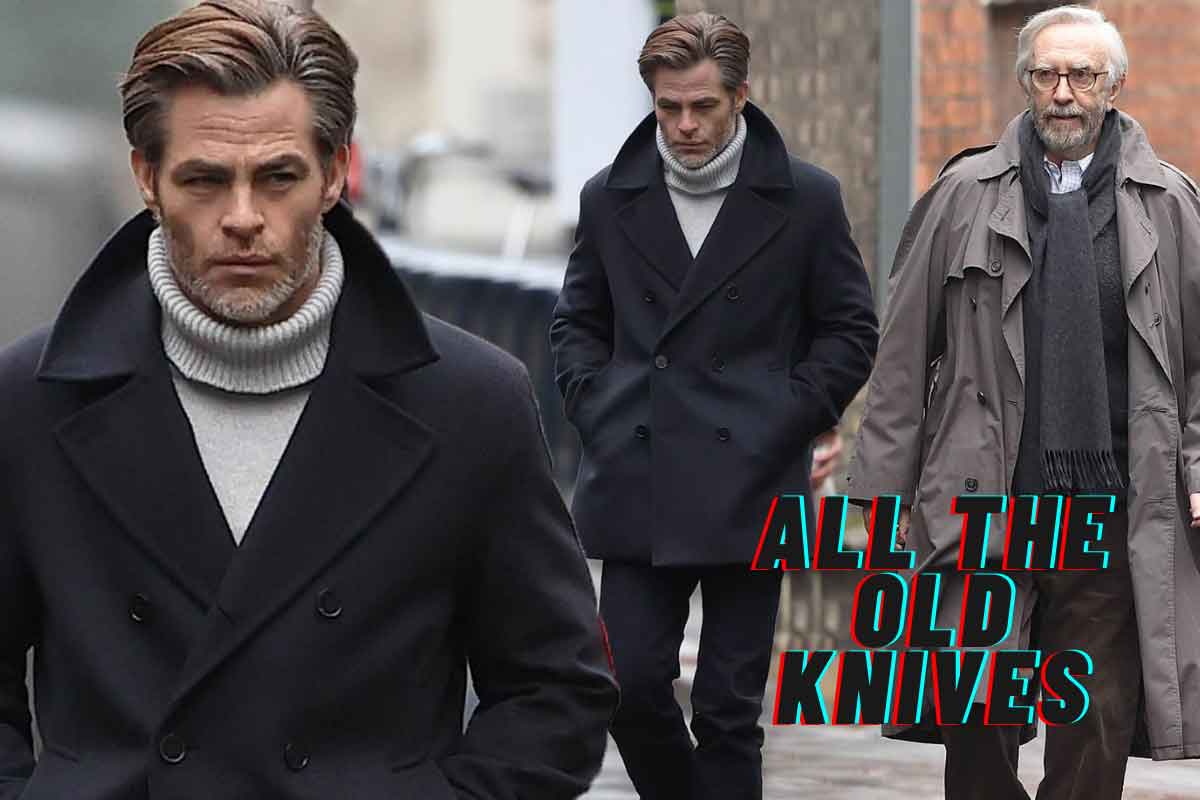 All the Old Knives tells the story of a data breach that led to the deaths of over 100 people, proving that it is not a good idea to mess with the CIA. The CIA tasks Henry Pelham (Pine) with the mission of finding the mole among their ranks. Knowing the traitor comes from Pelham's Vienna days narrows things down a little, but not by much.
Pelham's assignment will take him on a mission of a lifetime since many of these operatives have scattered around the world. In his search for the defector, the agent goes from Australia to England and even to California.
During his stay in California, he finds himself reunited with his ex-lover and colleague, Celia Harrison (Newton). 
Pelham is forced to reevaluate everything he thought he knew as things begin to heat up once again between the two. The plot twists and turns, fiery lustful moments, and treacherous characters in All the Old Knives will keep audiences in suspense to the very last moment.
Everything You Need To Know In 2022 About Seal Team Season 6!
With the announcement of the film, Amazon Prime Video also released a poster. Despite not giving too much away, except for the ensemble cast, the R rating, and the mentions of writer Steinhauer and director Metz, the image still conveys a mood. When set against a black background, the white title of the film stands out and exudes seriousness.
Visit our blog for more details, including a trailer to be released soon.
If you enjoy spy thrillers, you will not want to miss All the Old Knives on April 8 when it arrives on Prime Video. So, are you in?
Read More: