Apple Launches Self Service Repair Program
Apple now sells and rents parts for iPhone repairs, as first revealed in November.
In a blog post, Apple details the concept, which closely fits what was previously announced. You can now visit an online "Self Service Repair Store" to study repair manuals and order tools and ports. As of now, it's exclusive to the United States, but it will be offered in additional nations later this year. The first more nations will be in Europe, Apple said.
The store offers more than 200 parts and tools. Apple said the parts are the same as those used in Apple's network of authorized repair providers.
Repairs for the iPhone 12 and 13 series, as well as the newest iPhone SE, can now be performed with the parts that are currently on the market. Apple silicon-based Mac tools, manuals, and parts will be available in the second half of this year.
You might also consider
Apple's Self-Service Repair Program: What Exactly Is It?
Customers who are confident in their ability to fix their own devices can use Apple's Self Service Repair Program to get access to actual repair instructions, parts, and equipment. The new official Self Service Repair Store will be the place where users can get their hands on these.
A variety of devices, including Macs with Apple silicon, will eventually be added to the Self Service Repair Store by Apple. For your iPhone 13, iPhone 12, or iPhone SE, you may currently choose from over 200 different parts (2022).
Process of Apple Self Service Repair Program
To begin, Apple recommends visiting the repair store's website to look for the product's service manual. Purchases require a manual ID number (which will be provided to you during checkout).
After that, you can explore the store and order any components or tools. It's also possible, according to Apple, to earn credit for recycling particular replaced parts.
All that said, you might find that obtaining the instruments is pricey. But Apple will also offer week-long tool rental packages at $49 with free shipping. With the rental option, self-repairs are likely cheaper than going to a repair shop, assuming you have the competence and knowledge to fix your equipment securely.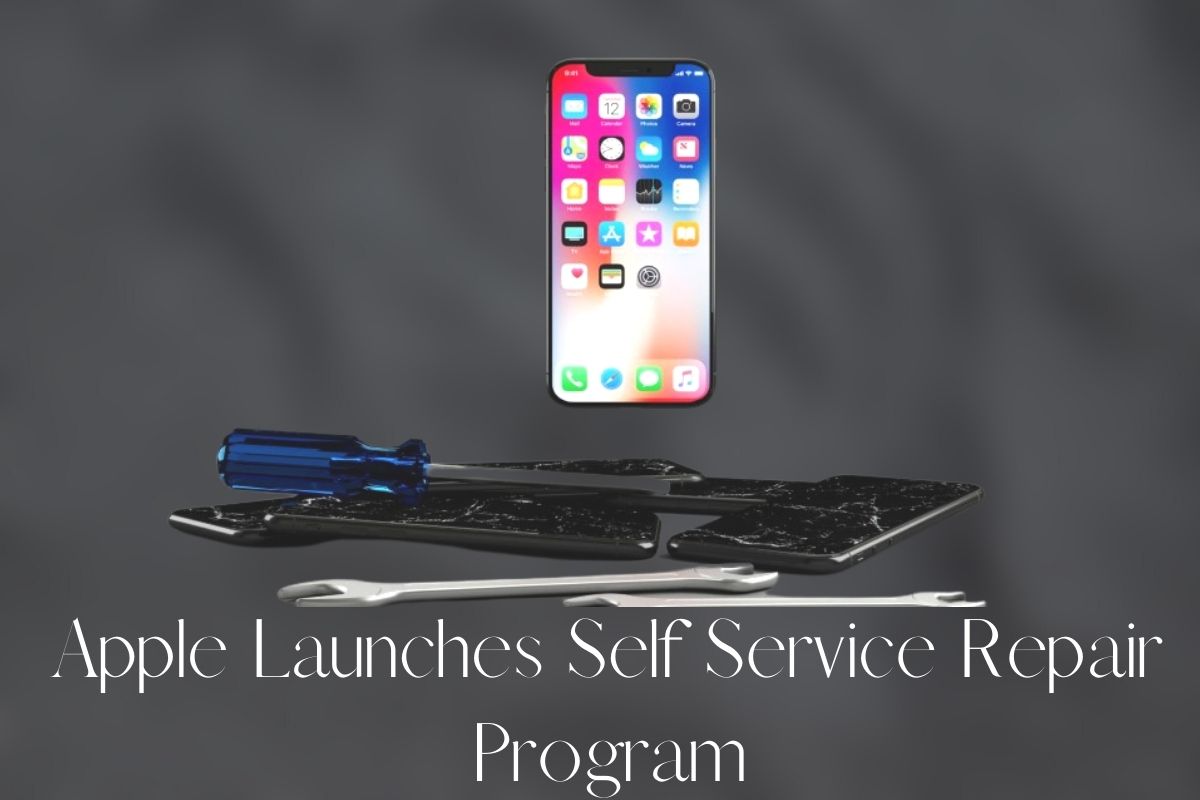 However, the majority of users don't, and you, not Apple, are liable for any harm you create when performing these fixes. For these and other reasons, Apple advises customers to take their devices to an Apple Store or repair shop whenever possible.
The new parts and tools shop signals a significant break for Apple, which has always discouraged users from maintaining their gadgets. Apple is easing the pressure on lawmakers to pass right-to-repair legislation by partially opening the floodgates, but not completely. As iFixit noted, having product ID numbers as part of the procedure ensures Apple maintains tremendous control over how users can service their devices.
What Parts Can Be Ordered Through Apple Self-Service Repair Program?
Repair parts can be obtained through the new store for:
iPhone 12
iPhone 12 mini
iPhone 12 Pro
iPhone 12 Pro Max
iPhone 13
iPhone 13 mini
iPhone 13 Pro
iPhone 13 Pro Max
iPhone SE (3rd generation)
"Apple Launches Self Service Repair Program for its Latest iPhones"

And the lines at the Apple Store just disappear.

— Paul Thurrott (@thurrott) April 27, 2022
The parts or "repair kinds" available come in what Apple is calling a bundle, for instance with the battery repair bundle comprising of a general screw kit, security screws, and glue, as well as the replacement battery itself.
The components of the bundle can be ordered separately as well. It is possible to purchase a wide selection of repair equipment or rent an entire iPhone repair kit for one week from Apple.
Apple is presently offering repair types for:
Battery
Bottom speaker
Camera
Display
SIM Tray
Taptic Engine
Each time, Apple provides an estimate and then follows up with reimbursement upon receiving the repaired parts. It costs an initial $70.99 to buy the iPhone 12 battery bundle, with the idea that the broken, or "core," part will be returned. On the return of the replaced part, Apple returns $24.15.
Following core part return, that makes the battery repair $46.84 for the iPhone 12. Apple's after-return pricing varies per iPhone model, with the 2022 iPhone SE costing $26.11 while the iPhone 13 Pro Max costs $46.55.
That $46.84 battery replacement cost is cheaper than Apple's own in-store repair price of $69. However, a user will have to additionally spend $49 to rent the tools, if they don't already have them, and AppleCare+ members can obtain a replacement battery for free.
Customers can reach out to the site's customer care team at any time of day or night via phone or online chat. However, the entire service is only available in the United States at this time.
As well as thorough repair manuals in the new shop, Apple has also provided detailed material on "Expanding Access to Service and Repairs for Apple Devices." There were complaints that Apple's Right to Repair program didn't actually serve customers when it was first released.
This post contains all the related information about the Apple Self Service Repair program from its process to parts available under it.
For more information do follow our website greenenergyanalysis.com