Apple Watch 'Pro' Will Reportedly Introduce First Series Redesign Since 2018
In recent weeks, rumors have surfaced about Apple's forthcoming premium Series 8 Apple Watch.
In a report that came out at the beginning of the month, Mark Gurman of Bloomberg said that the wearable will have the largest screen that Apple has ever put on a smartwatch. Thus, it might feature a brand-new look.
Must read-
Apple May Introduce First Series Redesign
Gurman predicted a new look for the Apple Watch "Pro" in his latest Power On newsletter. There has been no redesign of Apple's wearables since the Series 4 was released in 2018.
To accommodate the seven percent larger screen, Gurman says the new model will be "a good bit bigger" than Apple's current Series 7 models. He continues, saying the redesign is "an evolution of the current rectangular shape" and that it "also won't have those rumored flat sides."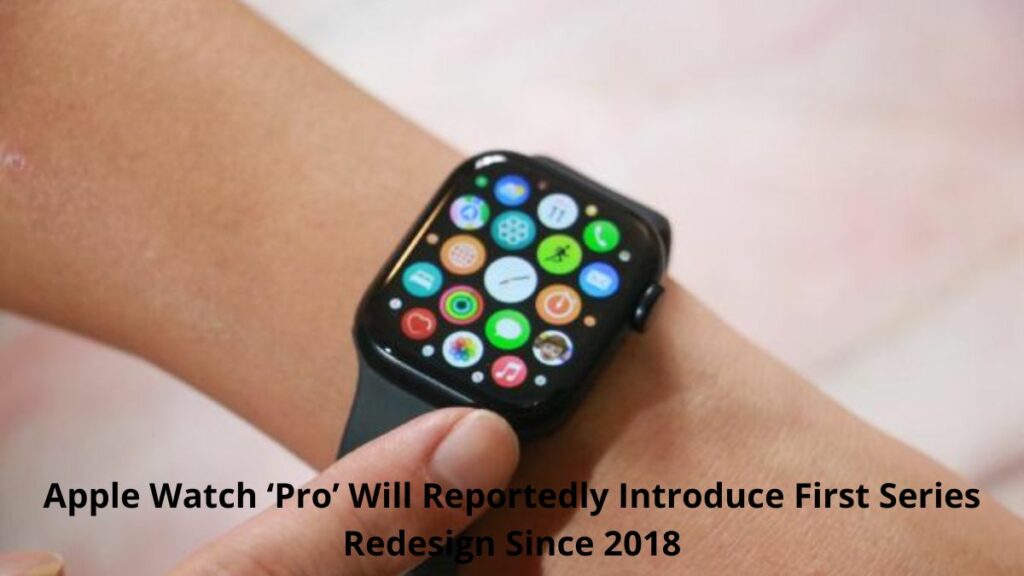 It has been speculated that Apple will use "a more durable formulation of titanium" for the casing of the smartwatch, making it more suitable for extreme sports. Gurman claims the Apple Watch Pro's battery life will be increased to several days on a single charge thanks to the device's larger capacity and the long-rumored "Low Power Mode" from Apple.
Apple is rumored to be working on a body temperature sensor for its upcoming Series 8 products, and this model will reportedly include that feature.
Apple is rumored to be working on a number of new products for the upcoming fall and beyond, including a high-end Apple Watch. Gurman has predicted a "deluge" of new products for the coming year. Apple's successor to the original HomePod is one of the most anticipated upcoming products.
I hope you found the information presented above to be of use. You can also look through our news section, where we normally cover all of the most recent news and happenings around the world. Visit our website if you'd like to learn more about this topic.