Apple Watch Is Set to Go 'pro' With Upcoming Extreme Sports Model
The upcoming Apple mega event has everyone's attention. Consumers of Apple's products, from the iPhone 14 series to the Apple Watch Series 8, are anticipating significant technological advancements from the company.
Along with the iPhone 14 series, which includes the new iPhone 14 Max, Apple is also releasing three new models of its widely popular Apple Watch series.
Must check-
Apple Watch Is Set To Go 'Pro'
Bloomberg's resident tech guru Mark Gurman claims that Apple will release three new watch models, one of which may be a rugged Pro version.
As reported in the most recent issue of his newsletter, Gurman has stated that the Cupertino-based company will introduce the Pro edition with a larger display, shatter-resistant, enhanced battery life, and most importantly, a mightier and rugged case. A non-aluminum material will reportedly be used to construct the case.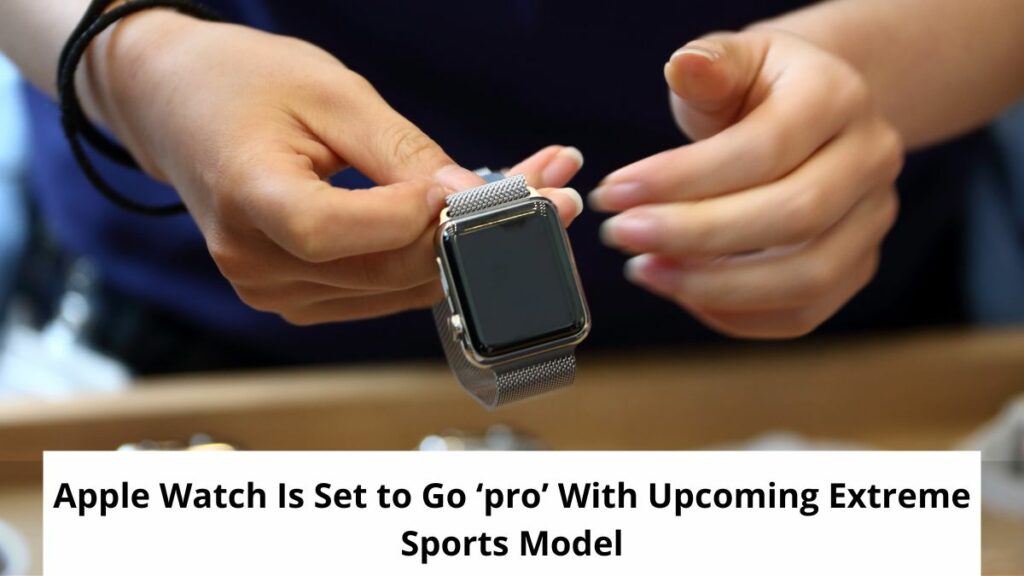 The Pro model watch will have superior tracking capabilities for both hiking and swimming. If you believe Gurman, the current Apple Watch Edition could be phased out in favor of the new extreme sports edition.
"That smartwatch will be designed to appeal to extreme sports athletes and anyone who might otherwise buy a high-end Garmin sports watch for intense workouts. I also think its bigger screen, larger battery and metal design will make it attractive to anyone who simply wants the most advanced Apple Watch," wrote Gurman in his newsletter.
The tech writer claims that Apple wants to broaden its product line by naming the watch Pro. The S8 chip, also found in the Apple Watch Series 7 and 6, is expected to be included in the Apple Watch Pro.
According to Gurman, Apple's Pro edition could cost anywhere from $900 to $999, depending on the configuration. This is due to the high-end components and advanced specifications.
When it comes to fitness smartwatches, the Swiss company Garmin is currently in the vanguard. In an effort to compete with Garmin, many industry observers believe Apple is planning to release a Pro version of the Apple Watch.
I hope you found the information presented above to be of use. You can also look through our news section, where we normally cover all of the most recent news and happenings around the world. Visit our website if you'd like to learn more about this topic.