Atypical season 4 release date confirmed
Atypical is an American comedy series created by Robia Rashid for Netflix. It revolves around the character of  Sam Gardner who is 18 years old with an autism spectrum disorder.
Netflix has declared the official release date of the upcoming season of the superhit original series "Atypical".
Fans have been waiting cordially for the fourth season of the comedy series. Generally, Netflix releases Atypical seasons on an average of a gap of 1 year approximately, but since 2020 was a tough year for filming any new series or films, the fourth season took a bit longer to wrap up. 
So When Netflix has decided to release the fourth season of the series? Check out everything we know about it below and read the full article!
Netflix has confirmed on 1st June 2021 i.e Tuesday that the series is all set to premiere on 9th July 2021. As announced in February 2020, sadly this will be the last season of the comedy-drama. The series was really successful in portraying the struggle of an autistic youth for achieving his desires. The series took lots of actual autistic characters which was really appreciated.
For those who don't know, the first season of the series first aired on the 11th of August 2017, whereas the second and third premiered on 7th September 2018 and 1st November 2019 respectively. 
The fourth and final season of Atypical premieres July 9 — here's your first look 🐧 pic.twitter.com/7uWujCmC22

— Netflix (@netflix) June 1, 2021
Similar to the second and third season, the fourth and last season will also be having 10 episodes. 
There are still plenty of things to be looked into in the fourth season of Atypical and a bunch of queries are also there yet to be clarified. 
For beginners, Casey has a lot of events that are being carried on in her life. Her romantic life to be precise. We have finally seen the bonding and understanding between both of them grown ever since she chose Izzie above Evan. Still, the matter of worry is how Evan is supposed to depict a factor moving forward?  Some way. He may choose to be in the scenario anyway and I also have a sense that her heart will be broken, in spite of her immense love for Izzie.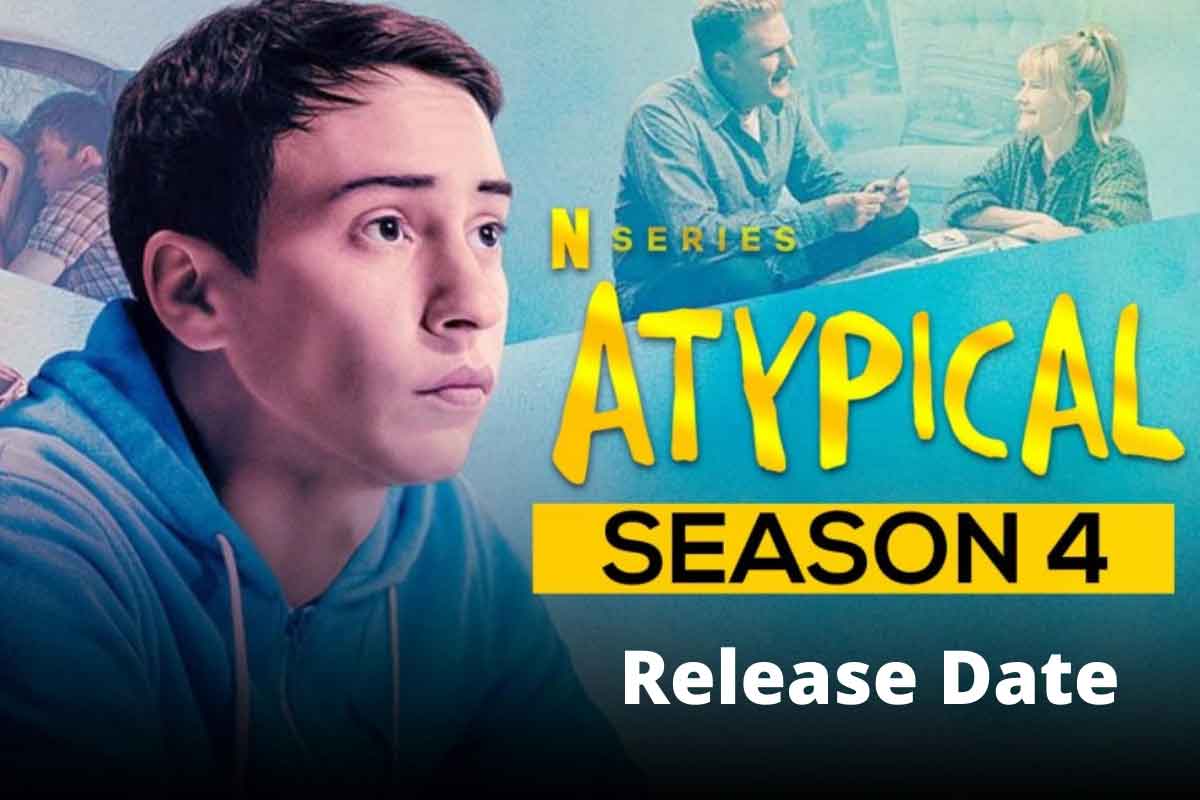 The relationship between Doug and Elsa has been like a roller coaster ride over the last few seasons and fairly so. No efforts were made by Dough at all when it came to patching up and restoring their bond in marriage up to the finale episode of the third season where both of them decided to re-build their marriage. No one knows how the couple will turn out at the end of the fourth and final season, further it can move either path in my perception.
Obviously, I am not hesitating to narrate that the synopsis of the upcoming season is worth waiting for and maybe mainly moving with Sam and preferring to abandon the business and house out into the world. Though Sam has taken a really big decision by opting to stay away from the supervision of his parents at the same time the positive thing is he won't be alone totally, as he will be staying with his friend Zahid.
Must Check: Fortnite Batman Series (Latest Update)
In the end, we may see Sam committing a few mistakes but he will learn from these mistakes only just like we as normal people do and be capable of proving that he can lead his life independently living for himself. Everyone has a right to commit mistakes, learn and then come back stronger than ever and the same we expect from Sam. 
Let's see further details on 9th July only on Netflix.
We will be updating of any further updates, until then stay tuned