Bank Of America CEO Isn't Worried About Financing The Twitter Deal
The head of Bank of America, which helped finance Elon Musk's bid to acquire Twitter, doesn't seem too concerned about the acquisition. On Thursday, news reports claimed that Musk had taken control of Twitter. Among the investors in the deal, Binance confirmed that the acquisition had been finalized.
Brian Moynihan Isn't Worried About Financing The Twitter Deal
Musk obtained equity finance from a wide variety of investors, including technology firms, and debt financing from a number of investment banks after announcing his intention to acquire Twitter back in April. Bank of America was one of them.
However, it may be difficult for banks to sell this debt to investors given the recent decline in technology stocks and the general reluctance of investors to acquire riskier assets.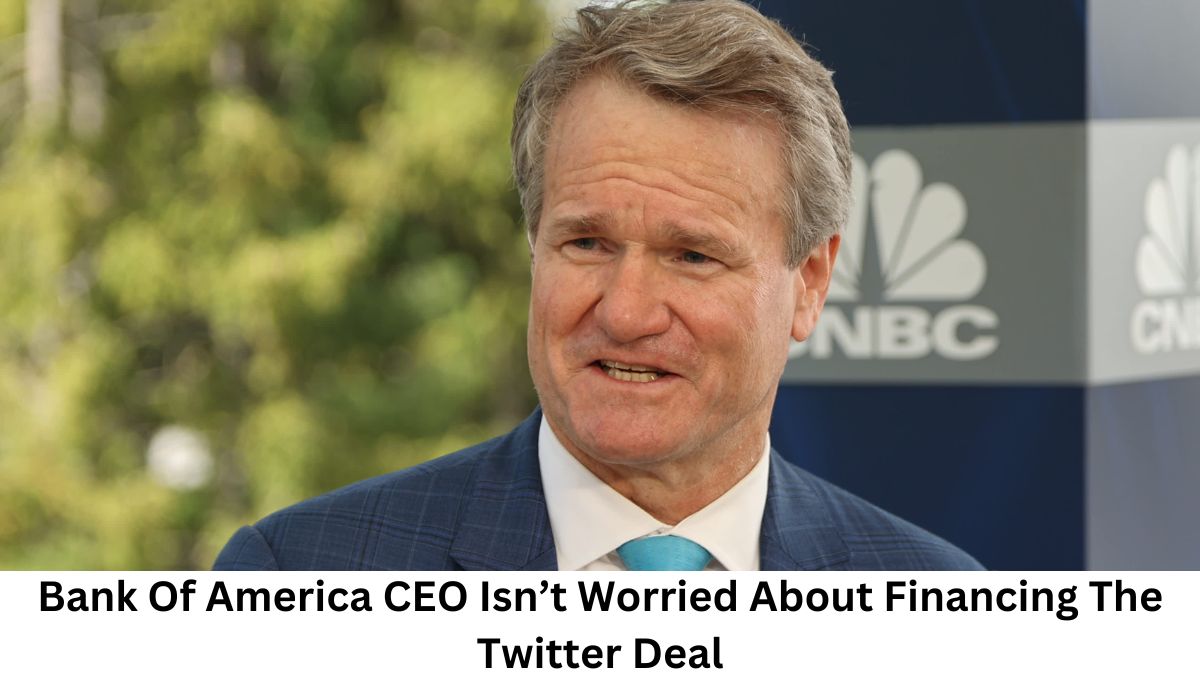 According to a Wednesday Wall Street Journal, investment banks may wait until next year to sell the debt. Banks might lose $500 million if they sell the debt in the present market, according to 9fin, a credit analytics firm.
Nonetheless, Bank of America CEO Brian Moynihan appeared unconcerned in an interview on Friday.
He responded, "I have experts that handle the clients, and I don't lose sleep on them," when asked if he was worried about losing sleep over the agreement. "I lose sleep for a lot of other things, but not for that."
The Wall Street Journal reports that the financing has begun to be deposited into an escrow account by the banks that promised to do so. After the acquisition is finalized, Musk will receive the money needed to pay for it.
1) "Our employees are at the heart of this purpose, and are key to driving responsible growth." This is part of the mission and values statement of the Bank of America which is about to lend $Billions to Elon Musk to take over Twitter. This week Musk callously said he will… pic.twitter.com/uVxCz3thqR

— Richard Saunders (@BoycottUtah) October 22, 2022
In a post that has since been deleted, Musk hinted that the sale had been finalized by writing, "the bird is freed," a reference to the blue bird that is the Twitter logo.
But Brian Moynihan, the CEO of Bank of America, didn't seem to care.
I hope you found the information presented above to be of use. You can also look through our news section, where we normally cover all of the most recent news and happenings around the world. Visit our website if you'd like to learn more about this topic.