Bling Empire Season 2 New Cast Member, Meet Dorothy Wang
The second season of Netflix's 'Bling Empire,' set to premiere on May 13th. New and old relationships will be examined in the eight-episode season that includes drama, luxury, and glamour. Newcomers Dorothy Wang and Mimi Morris join returning cast members in the upcoming season of "Bling Empire."
Dorothy Wang, the newest star of Netflix's Bling Empire Season 2, has a billionaire father, appeared in Rich Kids of Beverly Hills, and is already friends with Christine Chiu and Jaime Xie. She has a lot in common with her co-stars.
A veteran of reality television, Dorothy Wang, who joins the cast of "Bling Empire," is no stranger to reality TV.  Some of the shows she's appeared in include "Rich Kids of Beverly Hills," "Famously Single," "Steve Harvey," and "Fetch Me A Date."
Have a peek at-
A feud between Dorothy and one of the series' main stars, Kane Lim, can already be seen in the trailer for "Bling Empire."
Wang has appeared in a number of renowned reality shows, which is likely why she has over one million Instagram followers.
As a BLM supporter, she founded Fabuluxe Jewellery and Rich and Bubbly Champagne, and she's also a licensed property broker.
Fans of Bling Empire were quick to notice that Dorothy Wang had joined the cast when Netflix released the teaser for season two. Fans of Rich Kids of Beverly Hills will recognize her face, as the 34-year-old actress was a regular cast member for the show's first four seasons.
Even though she was born into a wealthy family, Wang has worked hard to make a name for herself as a licensed property broker, a businesswoman, and an unofficial travel guide.
So, other than that, what do we know?
Dorothy's Net Worth is Approximately $10 Million
When Dorothy Wang was born in Beverly Hills, she had an older sister, Janice Wang. She is the daughter of Roger Wang, a billionaire and former CEO of Golden Eagle International Group.
In spite of her privileged upbringing, Dorothy is a tireless worker, taking on internships in TV production and jewelry before deciding that real estate is her true calling.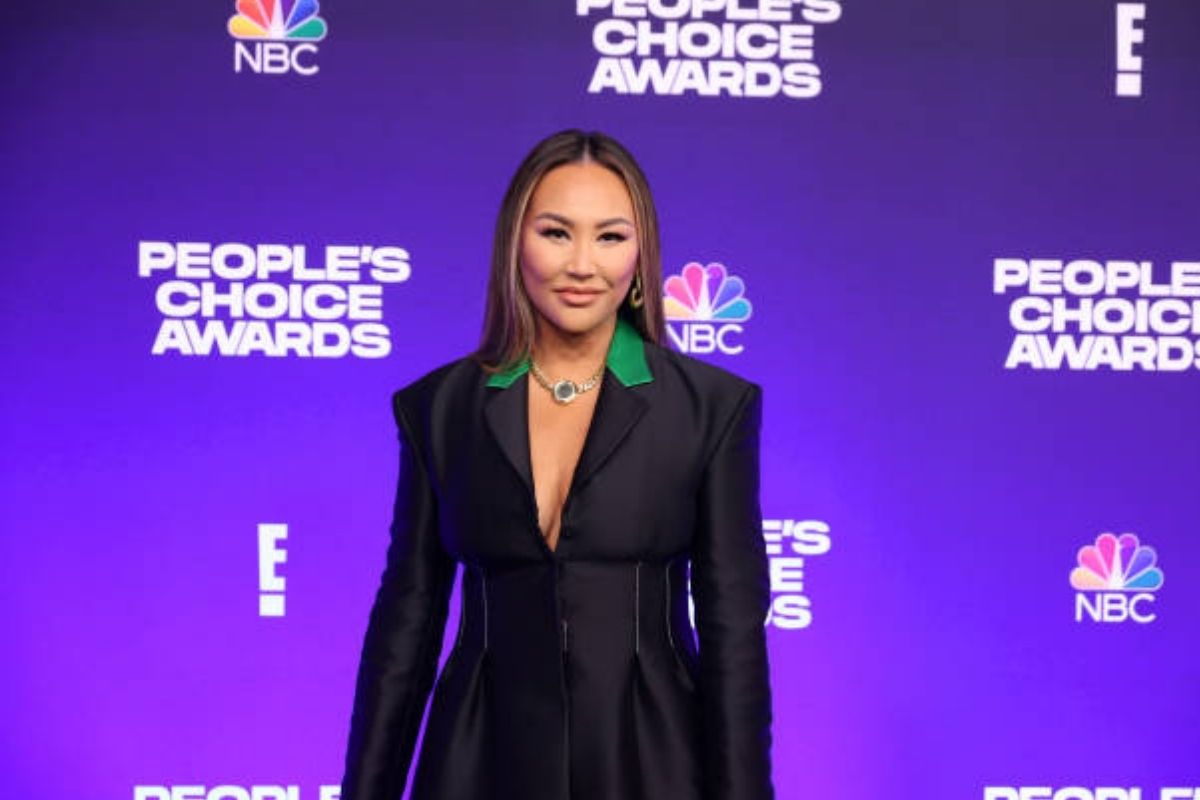 Her Netflix bio reads:-
"Born and raised in Beverly Hills, Dorothy's Chinese-born mother and father moved from Taiwan to the United States for graduate school. Her father, Roger Wang, quickly built a successful real estate business and always instilled in Dorothy and her sister the importance of hard work, family values, and giving back to the community."
Fabuluxe is Wang's own jewelry brand, and Rich and Bubbly is her champagne brand. Currently, according to Celebrity Net Worth, she has an estimated net worth of 10 million dollars.
She's Already a Reality-TV Sensation
After appearing on Rich Kids of Beverly Hills in 2016, Wang went on to host Fetch Me a Date in 2019 and appeared on shows like Famously Single and Steve Harvey, which initiated her career. Since her numerous appearances in the entertainment industry, Wang has gained over a million Instagram followers.
She Has a Strong Desire to See the World
Wang's privileged upbringing has allowed her to travel the world at a young age, and she has developed a love for it as a result of these experiences. Wang has a website dedicated to her travels, where she shares her advice for visiting cities like Tokyo, Amsterdam, and Capri, among others.
She Supports the Movement "Black Lives Matter"
In the words of Entity Mag, Wang's family inculcated in her the importance of helping others. In addition to being the Nanjing Charity League's youngest Goodwill Ambassador, Wang is a proponent of inclusivity and diversity.
Her website featured a list of black-owned restaurants during the 2020 Black Lives Matter movement to show her support and encourage her readers to do the same.
She is Already Friends With the Cast of Bling Empire
Netizens were speculating about Wang's possible inclusion in Bling Empire season 2 before Netflix made the official announcement.
Furthermore, Christine Chiu and Jaime Xie are both close friends of hers and she has previously shared photos of herself with them on Instagram. Perhaps viewers will learn more about their friendships with Wang in the upcoming season.
View this post on Instagram
Relationship Status of Dorothy Wang
Dorothy is currently assumed to be single. However, in 2018, she was linked to the singer/songwriter John Mayer in a romantic relationship rumor. It was reported that the couple celebrated Dorothy's birthday party with her closest friends. In spite of this, the two never confirmed their relationship status.
I hope you found the information presented above to be of use. You can also look through our entertainment section, where we normally cover all of the most recent TV episodes, web series, anime, and other media. Visit our website if you'd like to learn more about this topic.