California Coastal Chinook Salmon Are Getting Closer To Being Protected As An Endangered Species In Oregon
In response to a petition from the Native Fish Society, the Center for Biological Diversity, and the Umpqua Watersheds, the National Marine Fisheries Service announced today that the Oregon Coast and southern Oregon/northern California Coastal Chinook salmon may merit protection under the Endangered Species Act.
A Center attorney who specializes in freshwater issues, Meg Townsend, is pleased that the Chinook salmon in Oregon and Northern California is getting closer to being protected under the Endangered Species Act.
California Coastal Chinook Salmon Are Getting Closer To Being Protected As An Endangered Species In Oregon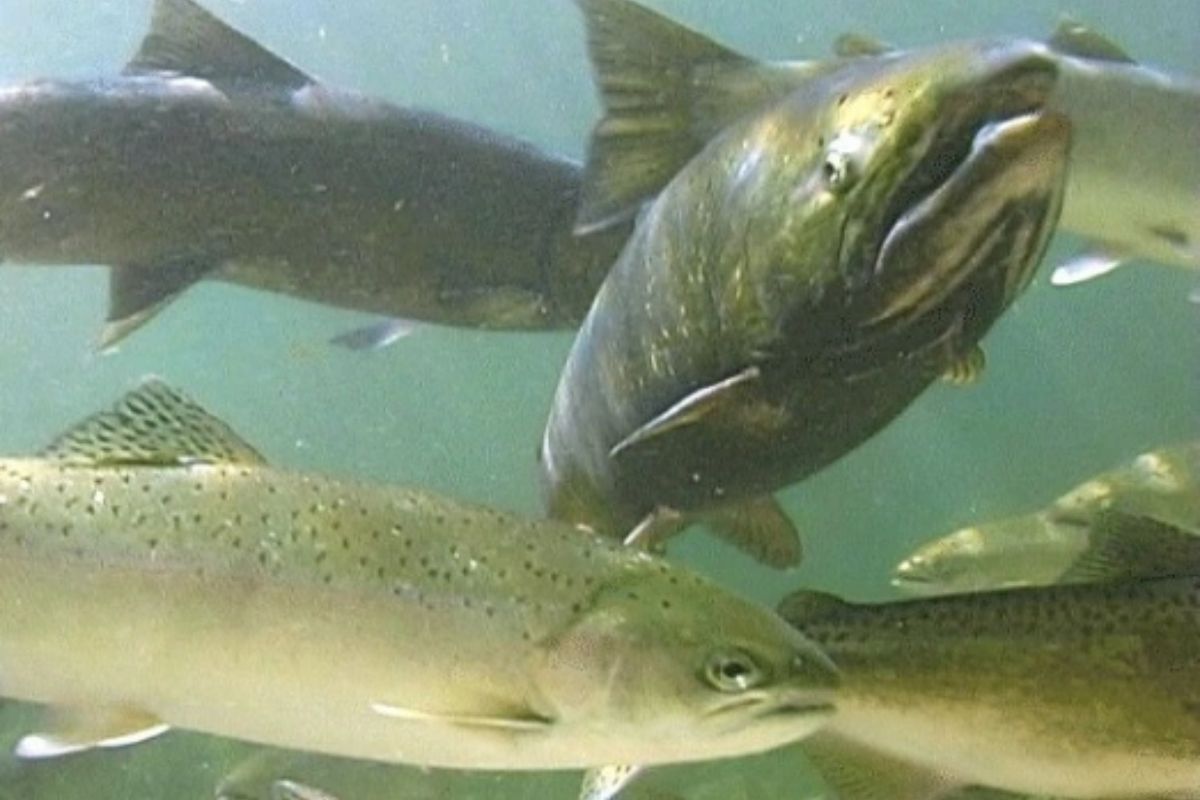 Massive Pacific salmon are indispensible symbols of the Pacific Northwest. In addition fish providing food for critically endangered Southern Resident orcas, chinooks are also a source of food and admiration for coastal communities. And because of their ability to carry oceanic nutrients to land, Chinooks are also essential to the health of our forests.
Salmon of the genus Chinook are anadromous, meaning that after spending time at sea, they will swim back to the freshwater streams where they were born to breed. The Oregon and California populations include both early-run and late-run Chinook salmon, sometimes known as spring-run and fall-run Chinook salmon.
Chinook salmon, often known as "spring-run" salmon, enter coastal rivers from the ocean in the spring, migrate upstream as they mature, hold over the summer in deep pools, and spawn in the early fall. However, Chinook salmon of the autumn run reach rivers in the fall and spawn soon afterward.
Similar articles:-
Step To Secure The Environment
Each population and its ecosystem in Oregon and Northern California is under threat from a wide range of factors, and these fish have specific habitat requirements. "I have personally observed the decline of South Umpqua Spring Chinook over the past 15 years," said Stanley Petrowski, a river advocate and member of the Native Fish Society and Umpqua Watersheds.
I'm hoping that the National Marine Fisheries Service would identify the ecological catastrophe facing the famed South Umpqua fish and propose solutions to restore freshwater habitats, reduce predation, and rein in commercial offshore fishing before it's too late.
California is one step closer to a more resilient and secure water future for our communities, environment, and economy thanks to the passage of two bills in Sacramento this week.

— John Heap (@ProdGlobal) June 3, 2018
According to records from the past, spring chinook once swam freely in nearly every watershed along the coasts of Oregon and Northern California. The Tillamook, Nestucca, Siletz, Alsea, Siuslaw, North Umpqua, South Umpqua, Coos, Coquille, Rogue, and Smith rivers were all a part of their former ranges between Tillamook Bay and the Klamath River.
Coos and Siuslaw counties' populations are gone, and so is what was once found in the Salmon River. "Spring Chinook numbers have severely declined over the last 20 or so years and they constitute a crucial component of life history and genetic variation among coastal Chinook populations," says Liz Perkin, the north Oregon regional coordinator for the Native Fish Society.
For more information visit Greenenergyanalysis.com.