How Much Will I Get From California's Middle Class Tax Refund Inflation Payment?
In an effort to mitigate the effects of the staggering inflation rate seen throughout the year 2022, the state of California began issuing tax refunds of up to $1,050 to millions of residents last Friday.
California Middle-Class Tax Refund
About 23 million tax filers in California stand to receive a lump sum through the Middle-Class Tax Refund program. Direct payments are intended to "help manage rising costs," according to a statement released by the office of the California Governor.
The relief payments, which would typically arrive as a tax refund in the recipients' bank accounts, will range from $200 to $1,050. You may also be sent a preloaded debit card if the California Franchise Tax Board (CTFB) does not have your bank information.
You must have earned enough money in 2020 to have paid taxes in order to qualify for the support, though higher earners will receive a smaller payout. You can use the state's Middle-Class Tax Refund Estimator to calculate how much you'll receive from the Middle-Class Refund Inflation payment.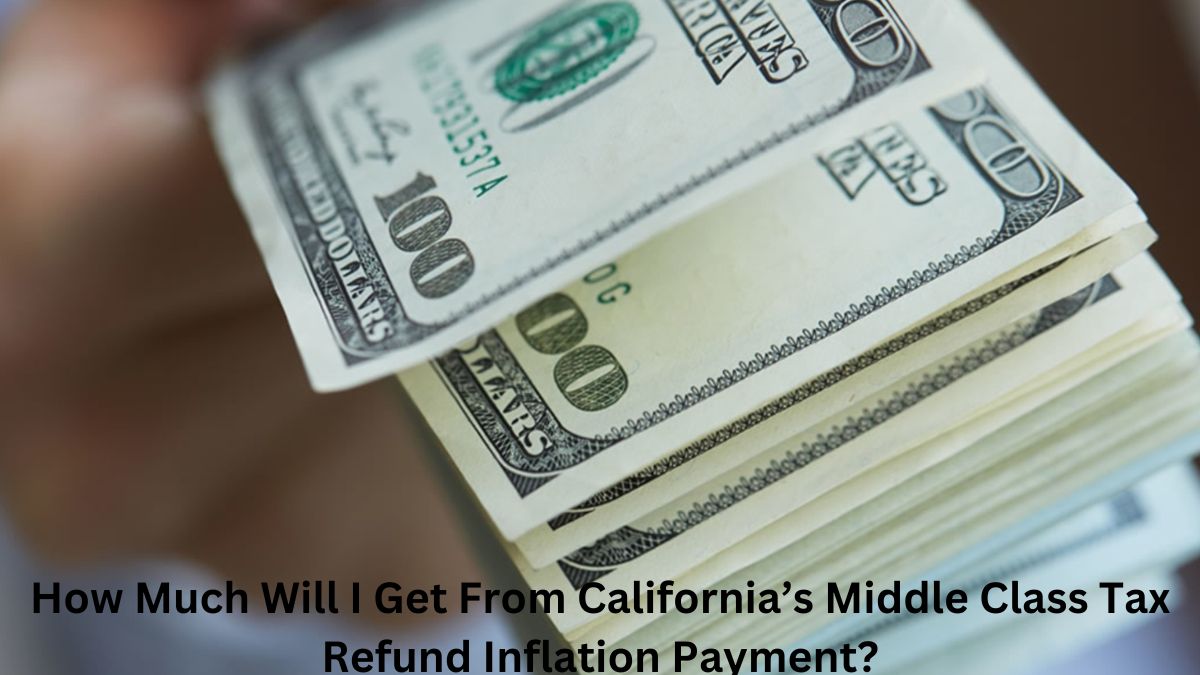 "Inflated costs for everyday necessities have forced many to cut corners or make impossible choices, and pain at the pump has been compounded by the return of the commute for many Californians," said Betty Yee, Chair of the CTFB. "As the holidays approach, my team members are thrilled to be able to get these payments into the hands of those who have been struggling, so they can enjoy a measure of relief."
When Will The Direct Debit Payment For California Inflation Arrive?
In a reference to California's Stimulus Checks from the previous year, the Middle-Class Tax Refunds will be distributed via direct debit in a phased manner.
From Friday, October 7 through Tuesday, October 25, recipients in the first payment window will get their funds. Later in the month, on either the 28th or the 14th of November, another set of payments will be made to those who have qualified.
The Middle Class Tax Refund will provide qualified state personal income tax filers with a one-time payment in order to provide relief to Californians. Click on the link for more info: https://t.co/R0uqZgpr4Q #MCTR #MiddleClassTaxRefund #InflationRelief #FTB pic.twitter.com/sgrgptYbAC

— California FTB (@CalFTB) October 6, 2022
The vast majority of beneficiaries will receive their funds by direct debit, but those who requested a debit card in the mail would have to wait somewhat longer. For mailing the physical cards, add one additional week to the timeline, from Tuesday, October 25th, to Saturday, December 10th. By no later than Sunday, January 15, 2023, all recipients will receive their final cards.
The CTFB estimates that 95% of the Middle-Class Tax Refund payments will have arrived by the end of the year, so most people won't have to wait that long.
I hope you found the information presented above to be of use. You can also look through our news section, where we normally cover all of the most recent news and happenings around the world. Visit our website if you'd like to learn more about this topic.