As Fuel Costs Continue to Rise, Californians Have Resigned From Their Jobs
While filling up their cars on Friday, Californians felt the pinch of rising gas prices, they mostly shrugged it off as a fact of life in the state known for having the nation's highest average gas prices.
Prices for gasoline in California have increased by over a third since last year because of Russia's invasion of Ukraine, according to the American Automobile Association (AAA).
The invasion of neighboring Ukraine by Russian President Vladimir Putin has sent financial markets into a tailspin.
The Surge in Crude Oil Prices
Prices of Crude oil, which are used to make gasoline, have surged above $110 a barrel due to due to the impacts of sanctions on Russian supplies. Sanctions are cutting Moscow off from the global economy.
Subsidies and taxes imposed locally on gasoline mean that the final cost to consumers varies greatly even though it is the same in all countries.
For instance, the official price of gasoline is 40 cents per liter in oil-producing Nigeria, where fuel is subsidized.
The Economist Intelligence Unit estimates that by 2021, Hong Kong drivers will be paying $2.50 per liter for gasoline.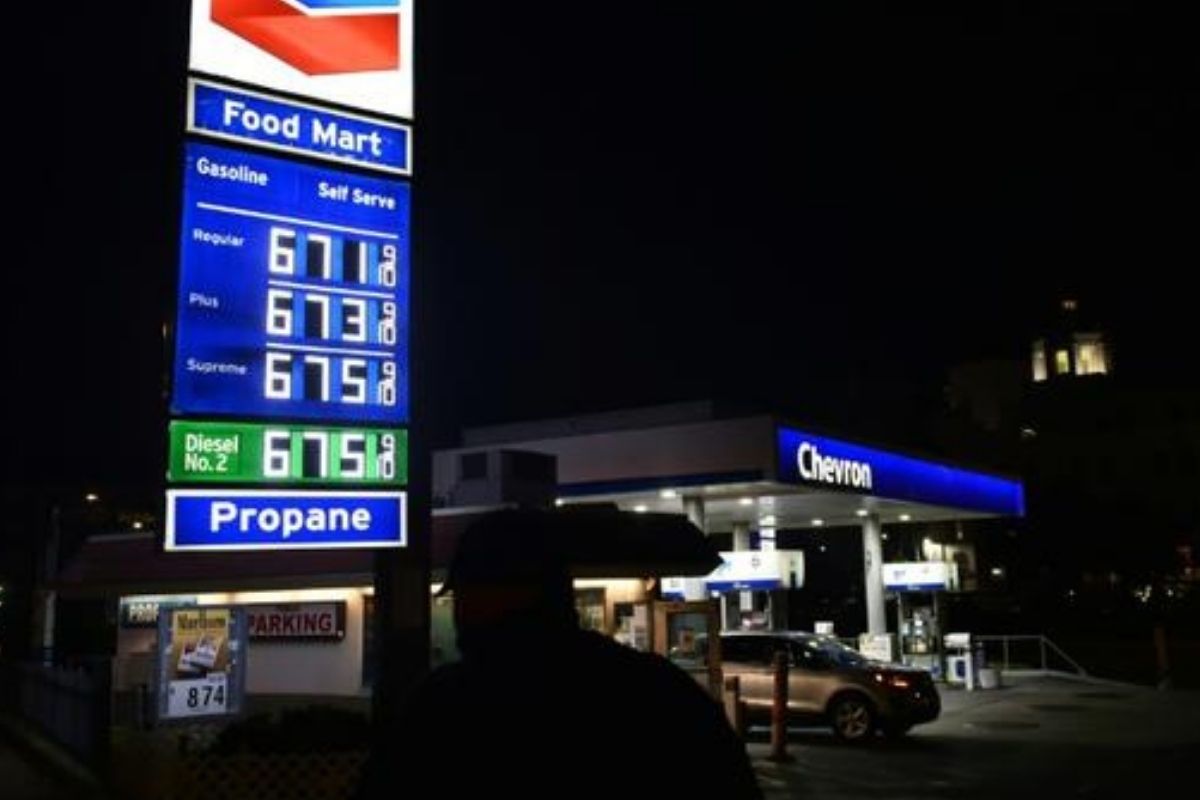 At $1.34 per liter in California, we pay less than half of what Europeans pay for gasoline, on average, according to the AAA.
"It's expensive but it's always been more expensive here in California, so I guess we're used to it,"  Harry Lee said as he refueled his car on the way to work in Los Angeles on Friday morning.
He further added, "I'll be happy when it goes down but so far it doesn't impact me too much".
"My cousin, who drives for Uber here in LA, is complaining a lot though. I guess it can be hard on him if gas remains at this level for too long."
California's high gas prices are a result of state taxes and stricter refining rules designed to reduce air pollution during the sweltering summer months.
Even though many drivers have expressed their displeasure at seeing the price of gas rise almost daily, some say they are able to bear the additional cost because they are seeing images of the conflict in Ukraine on the news.
Jacqueline St-Anne stated, "I would rather have high gas prices here than an authoritarian regime in Ukraine ". 
"If we have to suffer from a little bit of inflation and gas prices for a while to assure that such a wonderful country as Ukraine has an opportunity to develop its democracy, we should do that."
Some people have a simple solution to paying too much for their goods or services.
Matthew Reynl stated, "I just bought a Tesla". "That's my solution to the gas prices going up."
Must go for-
Final Lines
If you require any additional information, please visit our website.