Core Keeper, a Mining Sandbox Game, Has an Early Access Release Date Status, a Demo, and a New Trailer
Core Keeper, the mining sandbox game, has been in the works for quite some time now. Finally, after several months of waiting, fans should prepare themselves for building their bases and fighting monsters as the mining sandbox game's demo just went live! Additionally, the early access release date along with the trailer has also been revealed by Pugstorm and Sold Out! 
Release Date for Core Keeper- A Mining Sandbox Game
On February 10, the demo for Core Keeper went live on Steam. You can begin your adventure on the gaming platform for free! Although it won't feature intense gameplay, you'll learn the basics of this mining sandbox game including base building, farming, crafting, monster killing, etc. Moreover, the demo is multiplayer! You can enjoy the game with eight of your friends! 
The Early Access Release Date for Core Keeper is March 8, 2022. The progress from the demo will be carried over to the updated game! Thus, you can carry your adventure into the official game without losing any data from the demo! 
You can play the Core Keeper Demo on Steam till the Steam Next Fest ends on February 28. 
Lost Ark Free To Play Release Date And Time, Pre-Load Details
Gameplay
The gameplay features a single and multiplayer mode with up to 8 people joining a team. It is set in an ancient world with dangerous monsters, trinkets, and resources. To protect yourself, you'll need a base where all your operations are conducted.
Here, you'll craft new weapons, armor, and equipment to keep yourself alive. Your goal is to destroy all monsters that cross your path, find the hidden secrets, try out new recipes with unique buffs and grow your crops. Your journey in this underground world is not going to be easy and you'll need to bring your A-game to stay alive! 
The early access version of the game will feature lots of updates and the gameplay will constantly be improved. The CEO of Pugstorm explained this while saying,
"We're so excited for players to jump into the Core Keeper demo today and join us for our next major step with the Steam Early Access launch next month.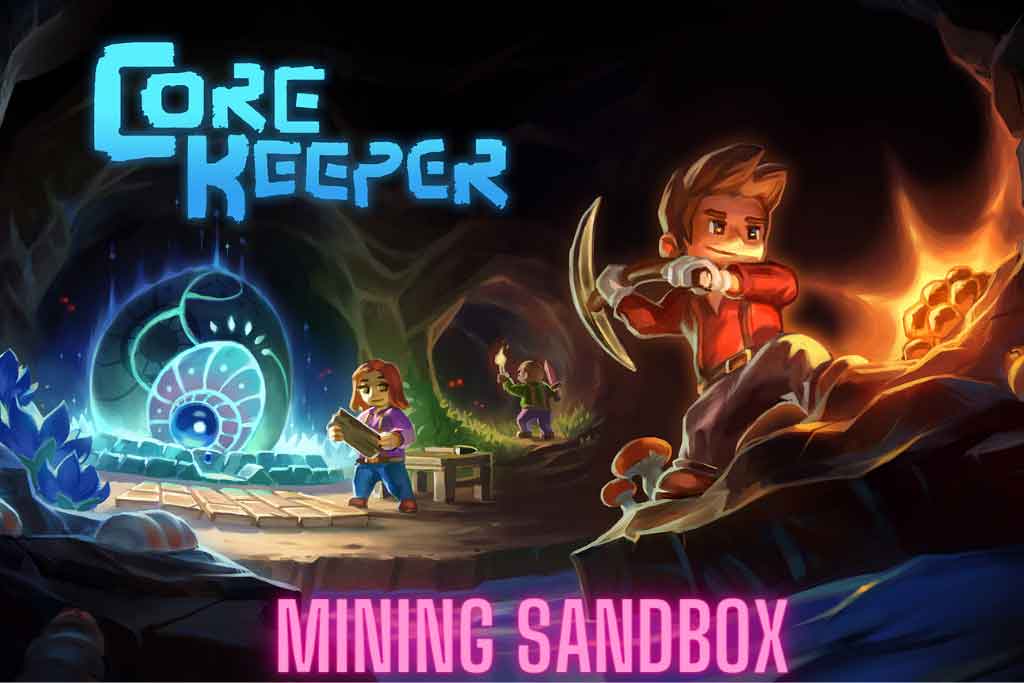 This is just the start of Core Keeper's journey, and the community's excitement for the game and their feedback so far has already given us plenty of ideas for how we would like to expand the game throughout the Early Access period."
Features of Core Keeper – A Mining Sandbox Game
Here's a list of all the things you can do in Core Keeper. 
Play with 8 Friends

My Resources include fossils, trinkets, and crystals

Craft And Build

Grow Crops in Your Farm

Discover the Ancient World and its Underground Secrets
Mining Sandbox Trailer
A trailer for the early access release date is out now. You can view it on YouTube.
The trailer introduces us to the mining sandbox game's gameplay as four popular gamers share their comments on it.
Portal and Portal 2 Are Coming as Part of a Nintendo Switch Collection This Year