Elon Musk Teases His Own "Mysterious" Death on Twitter
After allegedly being threatened by Russia's space head Dmitry Rogozin, Tesla and SpaceX CEO Elon Musk appeared to make a dark Twitter joke about "dying under mysterious circumstances" on Sunday night.
According to a translated statement by Rogozin that Musk tweeted about on Sunday night, Rogozin, who has led Russia's State Space Corporation since 2018, has publicly targeted Musk for supplying what Rogozin calls the "Nazi Azov Battalion and the Ukrainian Marines in Mariupol" with hardware for SpaceX's Starlink satellite internet system.
Elon Musk Tweets about his Mysterious Death
According to The Washington Post, in the early stages of the Russo-Ukrainian conflict, the United States government financed SpaceX to provide Ukraine with 1,330 Starlink terminals out of concern that Russia may disrupt Ukraine's communication networks. Musk tweeted in February, "Starlink service is now operating in Ukraine," after SpaceX had donated its Starlink service and almost 3,670 terminals to the country.
"Soon, there will be additional terminals." According to the statement attributed to Rogozin, Russian officials think Ukrainian forces are using the terminals from a steel mill in the besieged city of Mariupol.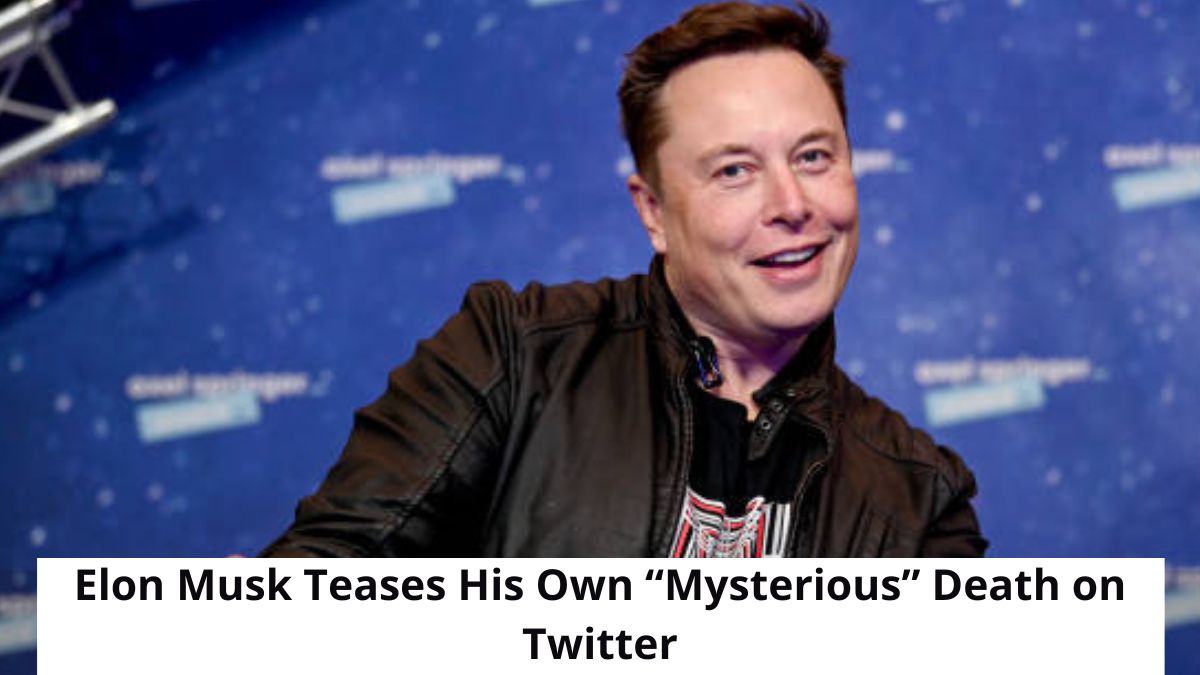 The Pentagon handled the delivery of the Starlink equipment. It is clear that Elon Musk is involved in providing military communication technology to fascist troops in Ukraine, as stated in the statement. "And for this, Elon, you will be held accountable like an adult—no matter how much you'll play the fool."
Musk commented that the "Nazi" doesn't mean what [Rogozin] seems to think it does." He subsequently tweeted, "If I die under mysterious circumstances, it's been nice knowin ya," and later, "There are no angels in war."
His mother, Maye Musk, responded to his "great knowin ya" post with "That's not funny," leading her son to add, "Sorry! I will do my best to stay alive."
The software developer Pranay Pathole, who has a significant Twitter following, posted an appeal to Musk, "be safe," which Musk liked. "You are very important to this world."
Pathole continued: "Elon & his ventures are the reason I wake up every morning filled with hope, optimism, joy, & excitement that humanity has a better future with Elon around."
Musk and Rogozin had previously crossed paths with one another. Seeing how NASA relies on Russian spacecraft for its crewed missions to the International Space Station (ISS), a Russian official joked in 2014 that the United States should use a trampoline to transfer its astronauts. Six years later, in 2012, two American astronauts were launched into space aboard a SpaceX rocket. Musk then used the opportunity presented by the launch to deliver a rebuttal to Rogozin's criticism. In 2020, he said, "The trampoline is working!"
If I die under mysterious circumstances, it's been nice knowin ya

— Elon Musk (@elonmusk) May 9, 2022
Musk, who agreed last month to buy Twitter, is currently trying to secure the financing he needs to finalize the merger.
I hope you found the information presented above to be of use. You can also look through our news section, where we normally cover all of the most recent news and happenings around the world. Visit our website if you'd like to learn more about this topic.