Extreme Sport Apple Watch May Have a Large 2-inch Display
Apple's long-rumored Series 8 extreme sports watch may feature the largest smartwatch display the company has ever produced. According to Mark Gurman of Bloomberg, the upcoming wearable has a screen that is nearly 2 inches on the diagonal and has a resolution of 410 by 502.
This new model would have a display that is about seven percent larger than the current largest Apple smartwatch, the 45mm Series 7. Gurman speculates that the company could simultaneously use the additional real estate to display more fitness metrics or information on watch faces.
Must read-
New Apple Watch May Have a Bigger Screen
According to Bloomberg, a tweet from display analyst Ross Young indicated that a model with a 1.99-inch display would be part of the Series 8 lineup.
Gurman claims the new variant will have a more shatter-resistant display, a larger battery, and a more robust metal case than aluminum in addition to a larger screen.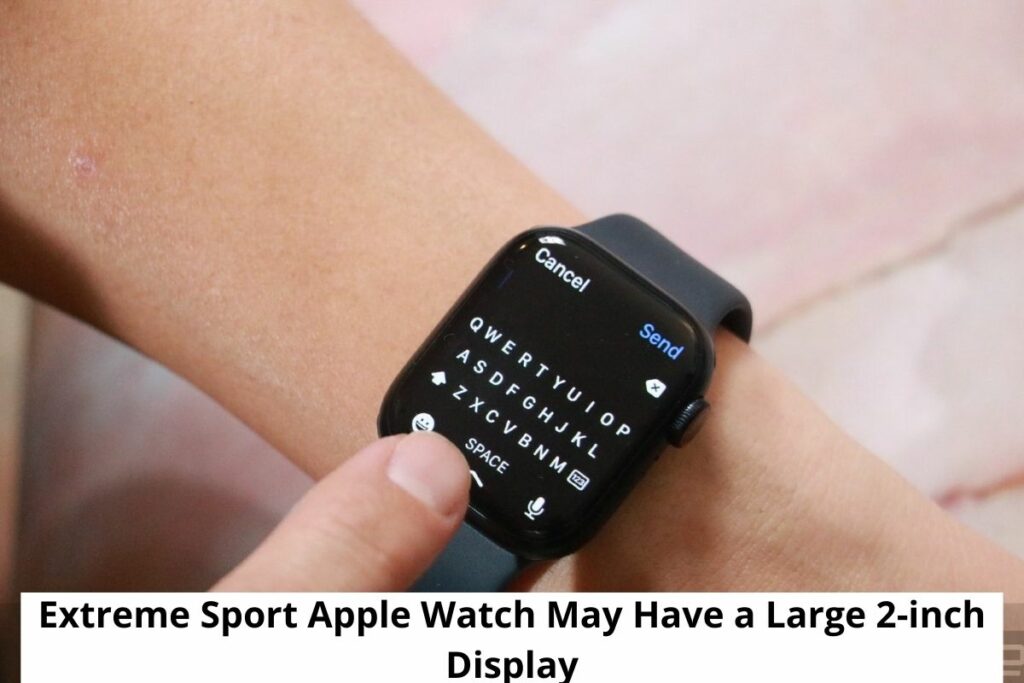 In addition to improved activity tracking for things like hiking and swimming, it will also include the fever detection feature he said would be coming to the entire Series 8 family. A faster processor is not one of the features. The rumored capabilities of Apple's forthcoming S8 chipset are identical to those of the S7 and S6.
If the tech giant keeps to its usual schedule, the wearable will be unveiled at the fall iPhone event. Gurman has previously stated that the company is working on a "deluge" of products that it plans to announce over the course of the next year.
I hope you found the information presented above to be of use. You can also look through our news section, where we normally cover all of the most recent news and happenings around the world. Visit our website if you'd like to learn more about this topic.