Famed Japanese designer Issey Miyake dies at 84
Issey Miyake, the Japanese fashion designer, best known for his boldly sculpted pleated pieces and former Apple CEO Steve Jobs' black turtlenecks, has passed away. He was 84 years old.
The Miyake Design Office announced Tuesday that Issey Miyake died of liver cancer on August 5.
Must read-
Issey Miyake was a generation of Japanese designers and artists who rose to global prominence in the 1970s by defining a Japanese vision distinct from that of the West.
The origami-like pleats used by Issey Miyake transformed polyester, which was previously drab. To make clothing, he also incorporated computer technology into the weaving process. His clothing was meant to celebrate the human body regardless of race, build, size, or age.
Issey Miyake Dies at 84
Even the term "fashion designer" irritated Miyake, who refused to associate himself with what he perceived as a vain and self-indulgent pursuit. A single piece of cloth, draped, folded, cut, or wrapped, was Miyake's starting point for all of his designs.
From various cultures and societies, as well as everyday items, such as plastic, rattan, "washi" paper and horsehair, jute, foil, yarn, and batik indigo dyes and wiring, he drew inspiration over the years. Jimi Hendrix and Janis Joplin were often evoked in his work, as were images of monkeys and foliage in vibrant, psychedelic hues when he collaborated with Japanese artist Tadanori Yokoo.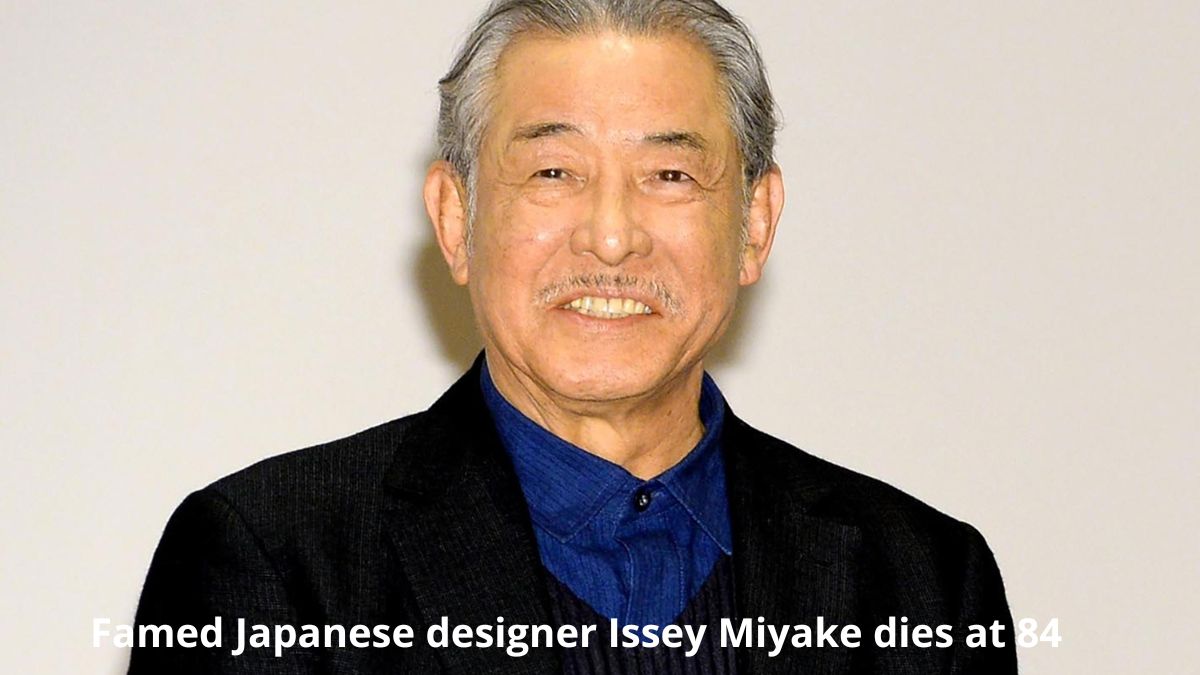 In addition to Shiro Kuramata, photographer Irving Penn, choreographer Maurice Bejart, potter Lucie Rie, and Ballet Frankfurt, he has worked with several other artists.
Lithuania, which had just gained independence from the Soviet Union a year earlier, commissioned Miyake to design their Olympic uniforms in 1992. As soon as Issey Miyake, who was born in Hiroshima in 1938, hit the European catwalks, he was an instant sensation. Elle magazine's September 1973 issue featured his brown top, made of sashiko and raw silk knit, splashed across the front cover.
In terms of gender roles, Issey Miyake was a trailblazer, asking the 80-year-old feminist Fusae Ichikawa to be his model in the 1970s, sending the message that clothing should be comfortable and reflect true beauty of the wearer.
Rest easy to this fashionable fella #isseymiyake pic.twitter.com/pKkq0LIQjW

— Alex Fleming-Brown (@aflemingbrown) August 9, 2022
He made clothes that appeared to reach beyond the mundane, but he was careful not to become pretentious, always approving of the T-shirt-and-jeans outfit. When designing, Miyake compared the process to that of a living organism, seeking out the things that are essential to the organism's health and survival.
To honor Miyake's wishes, his office confirmed that a private funeral had already taken place and that no additional services would be held.
I hope you found the information presented above to be of use. You can also look through our news section, where we usually cover all of the most recent news and happenings around the world. Visit our website if you'd like to learn more about this topic.