Final Episodes Trailer for 'The Walking Dead' Reveals Premiere Date and First Look at the End
The premiere date and trailer for the final episodes of "The Walking Dead" have been announced by AMC.
Season 11 of the long-running zombie series will return on AMC on October 2 with the final eight episodes. The announcement was made on Friday during the Hall H panel for "The Walking Dead" at San Diego Comic-Con, along with the debut of the Season 11C trailer for the show.
Must read-
Premiere Date and First Look Revealed
AMC has decided to air all 24 episodes of Season 11 of "The Walking Dead" over the course of two years. Part A aired from August 22, 2021, to October 10, 2021, and Part B from February 20, 2022, to April 10, 2022.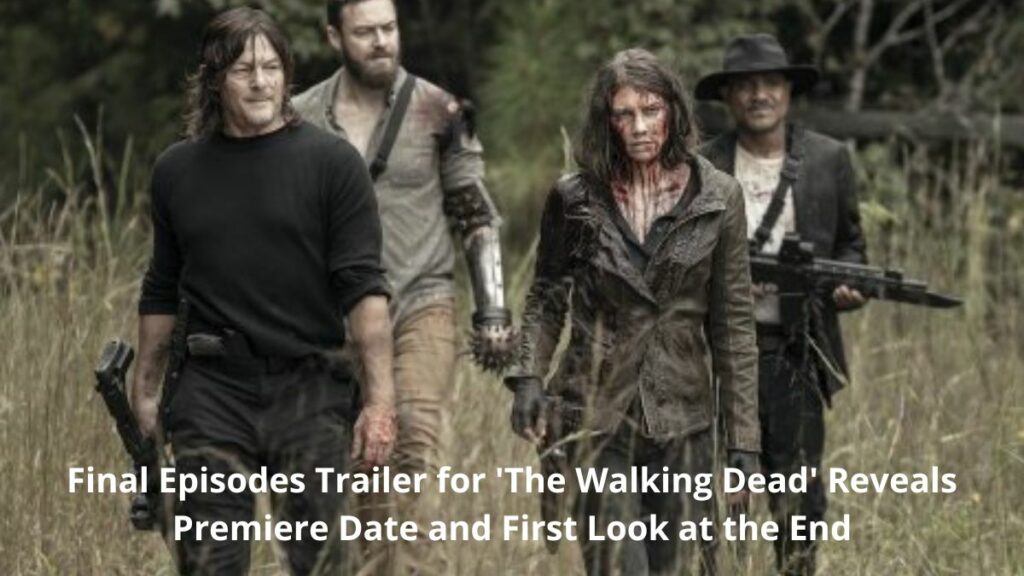 According to AMC's description of Season 11C of "The Walking Dead," "threats lurk around every corner, dead and alive, as each group continues to get caught in uncontrollable situations." There will be a day of reckoning for everyone soon as the mounting pressure crests. Can their separate paths converge into a common destiny, or will they always remain permanently at odds with one another?
The final San Diego Comic-Con panel for "The Walking Dead" was moderated by Chris Hardwick and featured the cast and crew of the show, including Norman Reedus, Melissa McBride, Christian Serratos, Ross Marquand, Khary Payton, Seth Gilliam, Josh McDermitt, Michael James Shaw, Cailey Fleming, and Lauren Ridloff; Scott Gimple, creator of the "Walking Dead" franchise; Angela Kang, the current showrunner Reedus, when asked how he felt about hosting the final Comic-Con panel for the series, responded, "I kind of just want to cry and make out with everybody at the same time."
McBride started crying during the heartfelt panel, and Reedus came over to comfort her with a bear hug. Gimple added that a video montage of one-second clips from each episode was compiled for the wrap party, beginning with Rick (Andrew Lincoln) waking up and ending with the final scene (which they can't discuss for obvious reasons). The panel continued with an announcement from Lincoln and fellow "Walking Dead" alum Danai Gurira that they will reprise their roles as Rick and Michonne for a six-part limited series on AMC+ in 2019. The movies featuring Lincoln as Grimes that were set to air on AMC have been canceled, and the network has decided to replace them with the TV series.
AMC held the first-ever Comic-Con panel for its spinoff anthology series "Tales of the Walking Dead," which premieres on August 14, before the series finale panel for "The Walking Dead."
I hope you found the information presented above to be of use. You can also look through our news section, where we normally cover all of the most recent news and happenings around the world. Visit our website if you'd like to learn more about this topic.