Final Fantasy XVI: Release Date Status, Trailer & Gameplay
The sixteenth edition of the Final Fantasy series, Final Fantasy XVI, is one of the most awaited games of the year. This new extension of the game was announced in 2020 and ever since then, fans have been impatiently waiting for its release. Just like always, the new Final Fantasy game will be different from all its predecessors featuring an exciting new plot and gameplay along with a completely new list of characters. Will Final Fantasy XVI come to our consoles this year? Or will it follow the footsteps of Final Fantasy XV and take almost ten years to get released? Keep on reading to find out the latest information regarding Final Fantasy XVI. 
Release Date
Final Fantasy XVI was confirmed to be in production in 2020 and we haven't received any new updates on it after the initial announcement. However, one of the producers of the game, Naoki Yoshida, has confirmed that some major information regarding the game will be revealed in 2021. With E3 2021 ( a gaming conference attended by major game producers and develops like Xbox, Nintendo
Launch Platform and Square Enix) so close, we do believe that this big revelation which will include the release date will be made there. 
The producers also revealed a trailer in 2020 which was quite polished and included cutscenes and battles that ran in real-time. They also said that this was only a fraction of the game's actual development. However, their financial reports show that they are currently focusing on original titles such as Project Triangle Strategy, Outriders, and Forspoken until April 2022. This means that Final Fantasy XVI may be coming to our consoles somewhere between mid-2022 and its end. 
Launch Platform
As of yet, Final Fantasy XVI is confirmed to debut on PlayStation 5. A PC release is also quite likely. Apart from these two, PlayStation 5 Australia's website also mentions under Final Fantasy XVI's release date (which is not mentioned) that the game won't be available on other consoles for a limited time. This means that the game might be available on Xbox as well! 
Trailer
As of yet, there has only been one trailer that shows us the setting of the game and the characters in it along with some fighting scenes. The main characters of the game are Clive Rosenfield (the main protagonist who is responsible for protecting his brother Joshua but faces a huge tragedy), Joshua Rosenfield (a young boy who has great power; the power of the Phoenix who resides in him), and Jill Warrick (Joshua and Clive's friend who is given to Rosaria as a peace offering). The setting based on the trailer is a place called Valisthea which has six unique Mother Crystals. These mother crystals have allowed people to live in peace and comfort. However, when the Blight (we don't exactly know what this is as of yet) starts spreading, the nations become power-hungry and want all the mother crystals which lead to war. This is probably how the game will begin. 
Gameplay 
Full details regarding the gameplay of Final Fantasy XVI haven't been revealed till now. However, we do know that gameplay will include a combat system that will be a bit similar to Final Fantasy XV. Players will have a fluid combat style; they will be able to dodge attacks while also doing some damage to the enemy simultaneously. Moreover, players will be able to shoot fireballs consecutively. Characters will also have magical powers. Furthermore, a special mode will also be available to players where they can mainly focus on the story. This is for those people that enjoy just traveling around places, getting to know their character, and know more about the story without having to fight a lot. 
From what we have gathered so far, we know that Clive is the character that players will control. He was expected to be the next Dominant, however, the Eikon Phoenix chose Joshua. Angry and anguished, Clive becomes a master of the sword and the First Shield of Rosaria. The Eikon Ifrit further increases Clive's anger and sets him on a quest to get revenge.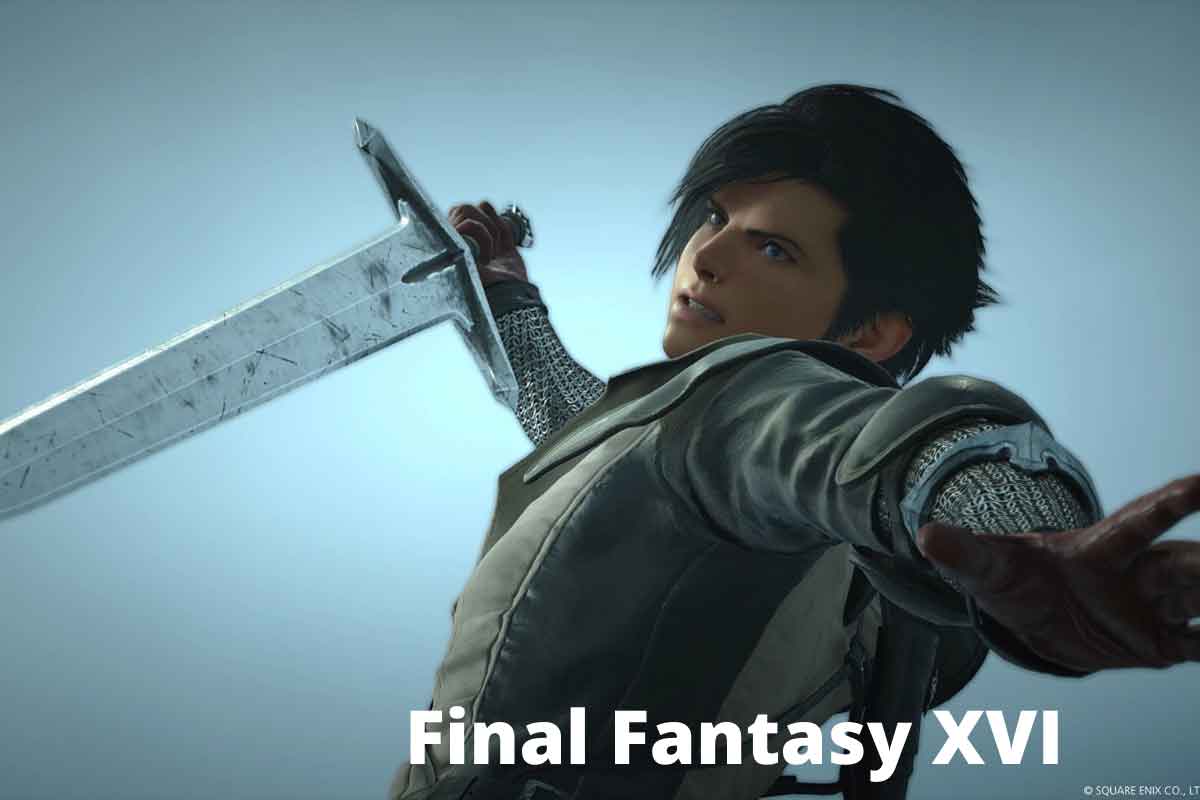 Eikons and Dominants in the game what were previously known as summons have now been renamed as Eikons in this new extension of the Final Fantasy series. They will be a main part of the storyline. The Eikons will include Shiva, Titan, Ifrit, Phoenix, and a horned creature that resembles a horse which may be called Ixion or Odin. Dominants are characters that have an Eikon inside them like Joshua. They can then call on Eikon's power and even summon them into the world. These dominants are made royalty or sent to the borders to serve as strong soldiers. 
The Kingdoms of Final Fantasy XVI
The five main kingdoms of Valisthea all have control of an Eikon and a Mothercrystal. The kingdoms are as follows
The Grand Duchy of Rosaria- They have control of the Drake's Breath Mothers Crystal and the Phoenix Eikon. In this kingdom, Dominants must take over the throne. 
The Holy Empire of Sanbreque- The Drake's Head is the Mother Crystal that bestows blessings upon this Kingdom. The people of this land worship their Dominants and they have the horned horse-shaped creature as they Eikon. 
The Kingdom of Waloed- Drake's Spine is their Mother Crystal and their Dominants are rulers. However, we don't know which Eikon resides in this land as of yet. 
The Dhalmekian Republic- They have the Drake's Fang Mothercrystal and their Eikon is the powerful Titan. 
The Iron Kingdom- They kill their dominants and believe that they are evil. We don't know for sure whether they have an Eikon or not but we do know that they worship their Mother Crystal. 
Must Check: Making a murderer season 3 Release Date
The Crystalline Dominion- This land has the Drake's Tail Mothercrystal. However, it is not ruled by a single Kingdom. Instead, a representative from all Kingdoms excluding the Iron Kingdom governs this land. 
Final Verdict
Final Fantasy XVI is going to be one heck of a game full of dangerous situations, sudden plot twists, and lots of battles and combats. This game is truly going to test your battle skills and we can't wait for its release!