For the First Time, Boba Fett Brought Another Star Wars Fan Favorite to Life in Live-action
The sixth episode of The Book of Boba Fett featured so many fan favorites that it's difficult to list them all (Luke Skywalker! Grogu! R2-D2! Tano, Ahsoka! Vanth, Cobb!) The very first live-action presence of major Star Wars villain Cad Bane (voiced as usual by The Clone Wars' Corey Burton, with Dorian Kingi handling the physical performance) was possibly the greatest surprise.
Cad Bane befuddled the universe as one of its most notorious bounty hunters during the Clone Wars and as a gun for hire for the Imperial power after it arose from the destroys of the New Republic, if you haven't seen The Clone Wars series.
He clashed with the Jedi several times prior to actually their demise, and he battled Fennec Shand (Ming-Na Wen) during her animated presentation on The Bad Batch. Despite being a well-known villain in Star Wars mythology, this was his first appearance in a live-action film.
Legends of Tomorrow Season 7: Everything You Need to Know
Bane arises from the Tatooine desert in this incident, directed by Lucasfilm Creative Director Dave Filoni, to notify Cobb Vanth (a returning Timothy Olyphant) to sit out of Boba Fett's war against the Pyke Syndicate ever since Mando (Pedro Pascal) made a specific appeal to him to take part.
Like moreover, the Marshall of Mos Pelgo (and, in another galaxy, Harlan County and Deadwood) doesn't really take such dangers lightly, but for the first time in Timothy Olyphant's film career, he is out-drawn and Bane strides away. Eventually, Vanth only received a minor wound, because that would be a shame to waste such an important member of the Mandoverse at this time.
Whereas Cad Bane's (Temuera Morrison) impression was a good hit (pun intended), the larger, more sentimental situation occurred off Tatooine when Mando went to visit Grogu at the premises of Luke Skywalker's emerging Jedi school (you know, the one that later got destroyed and sent him into exile).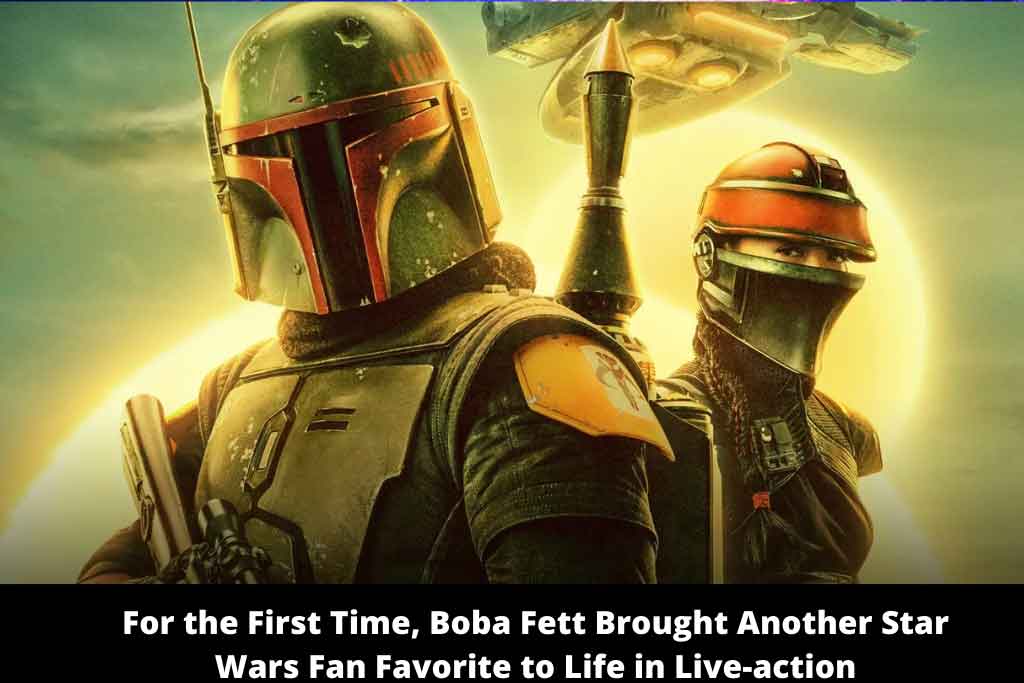 When Mando meets R2-D2, he tells him that he desires to see his tiny green son, but R2 stalls as finest he can until Luke (Mark Hamill making an appearance his role with much more observational CGI this time) tries to train Grogu. Notwithstanding the Grogu's power with the Force, he's struggling, as Luke can tell.
Luke keeps going his training by trying to carry Grogu on his back, as he did with Yoda in The Empire Strikes Back. To use his own Force powers, he aids Grogu in recalling what occurred to him on the night of Order 66, as the delicate beast witnessed the Jedi being slaughtered by the Clone Troopers, but we just can not see who protected him from a similar scenario.
Mando has dozed off while waiting for Luke and Grogu to show up, but when he detects an existence near the area, he tries to draw his gun on Ahsoka Tano (Rosario Dawson). Mando discovers that R2 helped bring him to her for a purpose after having to mention she's an old family friend (a little sob for SkyGuy and Snips).
Knives Out 2: Release Date, Character Information, Trailer And More!
Grogu keeps missing Mando so much that it's getting in the way of his training, and seeing his adopted father right now might not have been a good idea. Even masked, it's clear that not seeing Grogu for himself kills Mando, but then as he observes Luke and Grogu in the range, he's willing to make sacrifices but asks Ahsoka to consider giving Grogu his present.
This gives rise to the picture that Star Wars audiences have been waiting for for years, in which Luke Skywalker eventually happens to share a scenario with Anakin Skywalker, his father's adored padawan. Ahsoka gives Luke Mando's present for Grogu, and Luke confesses in Ahsoka about Grogu's lack of passion in his training.
"So much like your father," Ahsoka remarks (has it gotten very dusty in here?). He seeks advice from Ahsoka, who advises him to "trust your instincts" before departing with "May the Force be with you."
Instead of making a decision for his small student, Luke gives Grogu the option. He warns Grogu, "You can choose only one," as he shows him Mando's present of Beskar armor and Yoda's old lightsaber. If Grogu selects the armor, he will abandon the Jedi and revert back to the Mandalorian. If he selects the lightsaber, he would become Luke's first student, learning the Jedi way while abandoning his connection to Mando.
No one ever forced Luke to choose between Jedi and Leia, so this seems a little cruel to Grogu, but the selection is what it is. Is it Mando or the Jedi? But, given that we've never seen proof that Grogu was at Luke's school when it was abandoned, and Mando's new ship only has a teeny-tiny room for him, it doesn't take a Pressure consumer to find out what Grogu's actual decision will be.
In From the Cold Season 2: Release Date, Character, Trailer, And More Updates!