Honduras Turns to China After Cutting Relations With Taiwan
After cutting ties with Taiwan, which is increasingly isolated and now recognized by just 13 sovereign governments, Honduras established diplomatic relations with China on Sunday. The Chinese Foreign Ministry praised the "correct choice" made by the foreign ministers of China and Honduras when they signed a joint declaration in Beijing.
This diplomatic gain for China comes during heightened friction between Beijing and Washington, D.C., partly due to Beijing's aggressive stance toward self-ruled Taiwan. It also indicates expanding Chinese influence in the region of South America. Once the governments of Honduras and Taiwan stated they were breaking ties, a new partnership between China and Honduras was established.
Beijing has spent billions to obtain support for its "one China" policy in the diplomatic conflict between China and Taiwan since they separated during a civil war in 1949.
China insists on treating Taiwan as part of its territory and will use force to seize control of the island democracy if necessary while rejecting most connections with nations that maintain nominal links with Taiwan. It makes threats of vengeance against countries for just stepping up their communication.
Qin Gang, China's foreign minister, stated that the new linkages demonstrated the widespread support for the  "one China" policy is winning people's hearts and are "the general trend."
"We inform sternly the Taiwan authorities that engaging in separatist activities for Taiwan independence is against the will and interests of the Chinese nation and the trend of history and is doomed to a dead end," he said.
In a statement sent on Twitter, the Honduran Foreign Ministry declared that the country acknowledges "only one China in the world" and that Beijing "is the only legitimate government that represents all of China."
It added that "Taiwan is an inalienable part of Chinese territory, and as of today, the Honduran government has informed Taiwan of the severance of diplomatic relations, pledging not to have any official relationship or contact with Taiwan."
During a press conference on Sunday(March 28, 2023), Taiwan's Foreign Minister Joseph Wu said the island nation has severed ties with Honduras to "safeguard its sovereignty and dignity." According to Wu, Honduran President Xiomara Castro and her team have always had a "fantasy" about China and brought up the possibility of switching ties with China in the run-up to the 2021 presidential election.
He said that Taiwan and Honduras had previously had stable relations but that China had not ceased trying to woo the country. Wu said that Honduras had approached Taiwan for billions of dollars in help and weighed Taiwan's offers against China's.
He also said that the Honduran government had asked Taiwan for $2.45 billion about two weeks ago to pay for the construction of a hospital, a dam, and the cancellation of debts. "The Castro government dismissed our nation's longstanding assistance and relations and carried out talks to form diplomatic ties with China. Our government feels pained and regretful," he said.
When asked whether Taiwan would "engage in a pointless battle of dollar diplomacy with China," the country's leader, Tsai Ing-wen, firmly said they would not.
"Over these past few years, China has persistently used various means to suppress Taiwan's international participation, escalate military intrusion, and disrupt peace and stability in the region," she said in a recorded video.
Olivia Lin, a spokeswoman for her office, said in a statement that the two groups had maintained cordial ties for over eighty years. Experts have expressed concern about the consequences of the recently established relations between China and Honduras.
Beijing's story will emphasize benefits like investment and job creation, according to Honduran political analyst Graco Pérez, "but that is all going to be illusory."
Pérez said, "it didn't turn out to be what had been offered," referring to the fact that other nations had created similar ties. China has invested billions of dollars and built most of South America's infrastructure over the last several decades. Because of this investment, China and its allies have become more robust.
It has taken the form of the SINOHYDRO hydroelectric dam project in central Honduras, which was built with about $300 million in Chinese government financing by a Chinese company. Since the pro-independence Tsai entered office in May 2016, Taipei has lost eight diplomatic allies to Beijing.
Taiwan has diplomatic links with the Vatican City State and the Latin American countries of Belize, Paraguay, and Guatemala. The remaining alliance members are primarily small island states in the Pacific and Caribbean, except for Eswatini in southern Africa.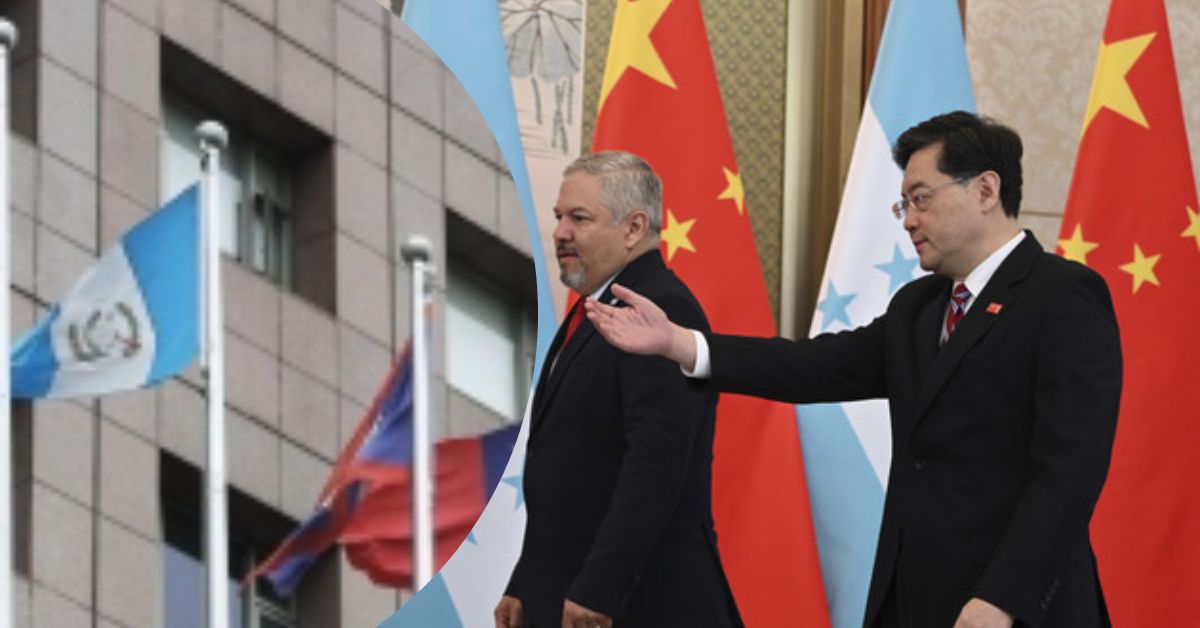 Professor of political science and international relations at Colombia's Jorge Tadeo Lozano University in Bogotá, Lorenzo Maggiorelli, found that Taiwan's financial and technical help in the 1980s and 1990s contributed to the country's diplomatic recognition.
To keep its support from its Central American partners, Taiwan established a $240 million assistance fund in 1998. Maggiorelli stated that Taiwanese businesses were urged to invest in Central America to strengthen political ties.
More Wyoming-related news has been covered. If you're curious about the world around you and the events taking place in it. Here's a link you may visit:
On Wednesday( March 22, 2023), Tsai will begin a 10-day trip that will take her to Guatemala and Belize. Lin said last week that the group would also visit New York and Los Angeles. Alexander Yui, vice minister of foreign affairs for Taiwan, has previously stated that Tsai's visit will highlight Taiwan's friendship with the two Latin American countries.
Though he had no hard evidence to support his claim, Wu said, "China seems to be doing this intentionally" in light of Tsai's trip.
Notwithstanding China's isolation strategy, Taiwan enjoys solid informal relations with more than 100 other nations, most significantly the United States. The U.S. doesn't have diplomatic ties with Taiwan but has maintained that Taipei is an essential partner in the Indo-Pacific.
( Source Link )