Tax Rebate 2022: Idaho Governor Says Most Should Have Special Session Checks By Thanksgiving
On this Thanksgiving, residents of Idaho who paid their taxes on time can expect a little feast of their own in the form of money in their accounts.
Idaho Stimulus Check 2022
The rebate cheques are part of a nearly $1 billion plan to reduce the state's record budget surplus, cut taxes, and increase money for an education that was enacted at a special session of the Idaho legislature on September 1. According to the Idaho Capital Sun, Governor Brad Little (R-ID) said that the state has already distributed 192,000 rebate checks worth a total of $133 million.
"By Thanksgiving, almost everybody that didn't file late or have a complication or get flagged should be done," said Little. "All the direct deposits that don't have any kind of flag on them should be done next week is my understating."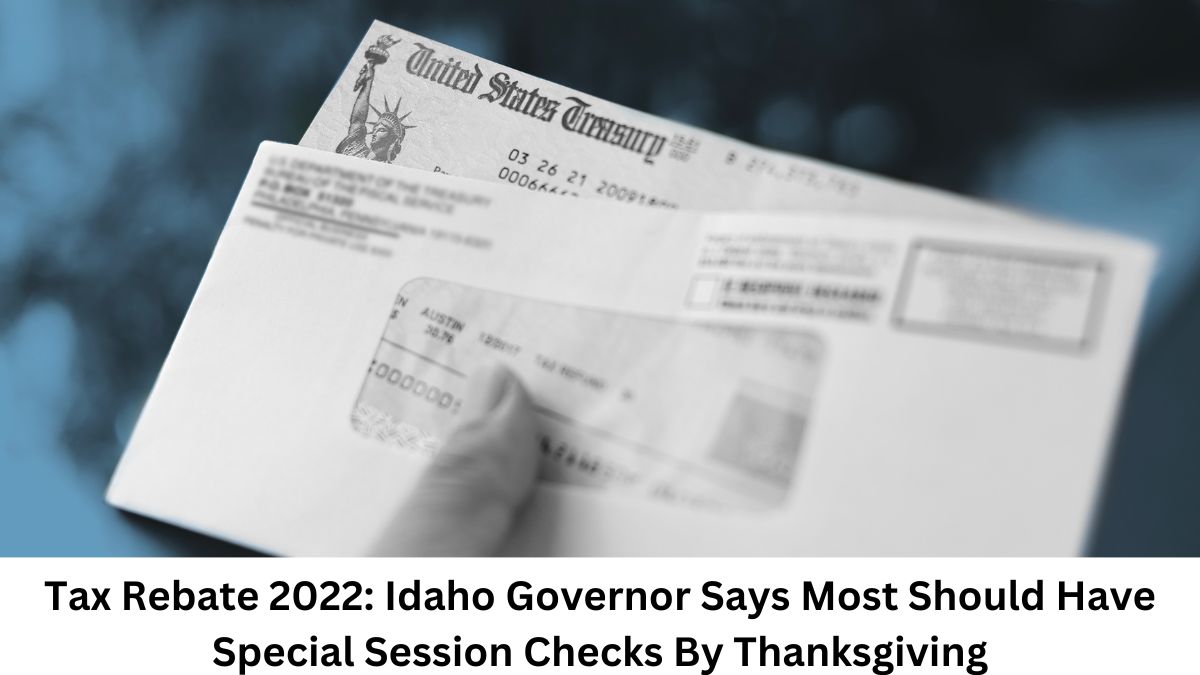 Minimum rebates for single taxpayers are $300, while for married couples filing jointly, they are $600.
According to the Idaho State Tax Commission, rebate processing has commenced and the first payouts were distributed on September 26. Renee Eymann, the tax commission's public information officer, explained that the agency's "technical limitations" prevent them from issuing rebates all at once.
Flush with cash, states are writing checks to taxpayers.

Ten states are getting checks out the door in 2022: Colorado, Delaware, Georgia, Hawaii, Idaho, Indiana, Maine, New Mexico, New Jersey, and Virginia.

Additionally, New York has a tax rebate program for certain homeowners. pic.twitter.com/K931vNDLE2

— Jared Walczak (@JaredWalczak) June 10, 2022
"Rebates issued via direct deposit go out first as we can issue about 60,000 of them each day. The rebates we send by paper check are limited to 75,000 per week," Eymann said.
The state of Idaho has made it possible for its citizens to check the status of their tax refunds online, using only their Social Security number and driver's license information.
I hope you found the information presented above to be of use. You can also look through our news section, where we normally cover all of the most recent news and happenings around the world. Visit our website if you'd like to learn more about this topic.