IRS Stimulus Check Phone Number: Customer Service and Human Help Options
While 800-829-1040 is the primary IRS phone number, there are other options if you need assistance or to speak to a real person. If you have trouble reaching the appropriate IRS personnel over the phone, please use the following list of other contact numbers.
To contact the IRS, please use the primary number listed on their website (Monday through Friday, 7 a.m. to 7 p.m. local time). The average wait time for the agency's phone line is 13 minutes during peak filing season (January–April) and 19 minutes for the rest of the year (May through December). Mondays and Tuesdays, as well as the week before the tax deadline, could see a spike in call volume.
Use one of these less common IRS phone numbers if you need assistance with any of the issues listed below.
Tax assistance for taxpayers who are deaf or hard of hearing (TTY/TDD): 800-829-4059
Schedule an appointment with a local IRS office: 844-545-5640
Find a free tax clinic near you: 800-906-9887; 888-227-7669
Order a tax transcript: 800-908-9946
Check the status of a tax refund: 800-829-1954
Check the status of a tax refund being held: 866-897-3315
Check the status of an amended tax return: 866-464-2050
Missing child tax credit payments: 800-908-4184
Estate and gift tax questions: 866-699-4083
Disaster victims: 866-562-5227
See which debts will offset your tax refund: 800-304-3107 (866-297-0517 TTY/TDD)
Help to get an Employer Identification Number: 800-829-4933
Lost ITIN documents: 800-908-9982
International Taxpayer Advocate: English- 787-522-8601 Spanish- 787-522-8600
Whistleblower hotline: 800-829-0433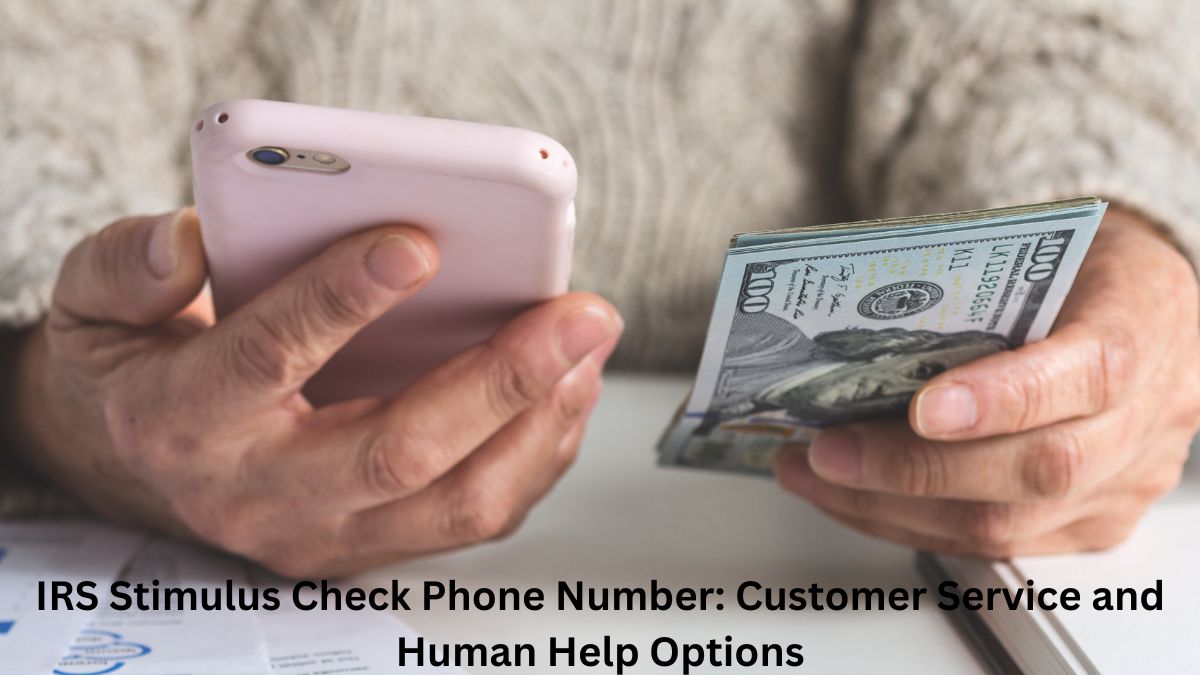 Other Ways to Reach a Real Person at the IRS
You can try these local options to get help.
Going to the IRS Office Near You
Every single state has an IRS office that serves as a Taxpayer Assistance Center (TAC). Click on your state from the list of Taxpayer Assistance places to find their contact information for your area. You can't just walk into your neighborhood IRS office whenever you want. Having to schedule an appointment is mandatory. The correct number to call the IRS is 844-545-5640.
Looking for your federal tax return? No problem. Simply log onto the IRS website. There you will find a phone number to call. Call that number. An automated voice will read you the URL to the IRS website. Go to the website. There you will find a phone number to call. Call that nu

— Aren R. LeBrun (@proustmalone) March 31, 2021
Contact the Taxpayer Advocate Service
When taxpayers have issues with the IRS that they can't handle on their own, they can turn to the Taxpayer Advocate Service, an independent division within the IRS. There is at least one state-level Taxpayer Advocate Service office in each of the 50 states; these offices are separate from their respective IRS field offices but nonetheless answer to the national Taxpayer Advocate Service. The Taxpayer Advocate Service has local offices across the country, all of which are listed here along with their respective contact information.
I hope you found the information presented above to be of use. You can also look through our news section, where we normally cover all of the most recent news and happenings around the world. Visit our website if you'd like to learn more about this topic.