Jackass Forever: Will It Ever Going To Happen?
The Jackass team is going to be back on your screens very soon with their crazy stunts. The fourth installment to the franchise, Jackass Forever, has pretty much been under the spotlight since the news of its filming was shared. And now, fans are wondering when will it finally release? 
Directed by Jeff Tremaine, Jackass Forever plans on being a blend of street skating with several stunts and pranks that will blow your minds away.
Cabinet of Curiosities: Netflix Release Date, Cast, Plot, and Trailer
This is why it makes sense why fans of the franchise are excited to see what the cast has to share on-screen and how wild will they go after all they have aged since the last film. Below is everything you need to know about Jackass Forever from the release date to the number of times members got injured due to their stunts and dares.
Jackass Forever Release Date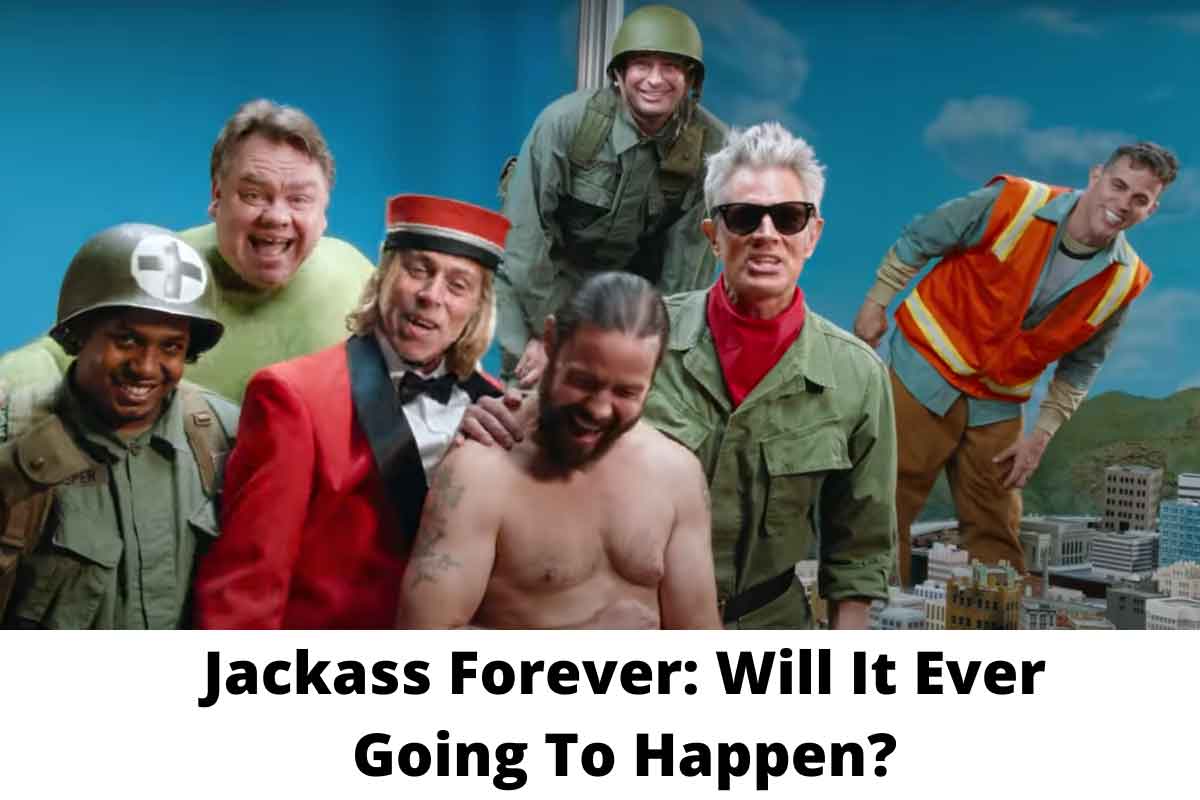 The official release date for Jackass Forever has been changed multiple times. It was initially supposed to release in March 2021, then July 2021 and then got pushed to September 2021. Then, this date got changed to an October 2021 release. And finally, now, Jackass Forever will be released on February 4, 2022. Hopefully, the date will not be changed anymore.
The release date for the comedy film has been constantly changing because of the pandemic as well as Margera's lawsuit. Margera has filed a lawsuit against members of Jackass Forever, Johnny Knoxville, Paramount Pictures, MTV Studios, Dickhouse Productions, director Jeff Tremain and executive producer Spike Jonze, for forcing him to sign the sobriety agreement.
This is because Bam was unable to follow the terms of this agreement due to which he had to say goodbye to it. Now, it has been confirmed that Margera will be a part of the movie but only for a few scenes. Regarding his dismissal and Margera's current health situation, Johnny Knoxville said:
"It's really heartbreaking. I love Bam. We all love Bam. He's our brother, you know? You just hope that he takes it upon himself to get the help that he needs because we all care about him a lot."
Synopsis
The cast of Jackass Forever is coming once again to make viewers laugh with their crazy antics. With a huge gap of 11 years between the third and the fourth sequel, viewers were initially wondering if the movie, as well as the stunts, will be just as wild as the previous movies. After all, the cast had just grown up a decade more.
But, all their doubts were bought to rest when Aaron "Jaws" Homoki managed to break his wrist in just the first two days of filming. News of other cast members getting injured over the next couple of days of filming also circulated quite a lot. All of this is a confirmation that the stunts of Jackass Forever are going to be even crazier than the previous three movies in the franchise.
In addition to this, fans can expect to laugh a lot during the 96 minutes movies. There will also be a couple of scenes that will be a kind of homage to the previous movies. Overall, fans will be up for quite a journey as they watch the movie.
Jackass Forever Cast
Following is a list of cast members for Jackass Forever:
Johnny Knoxville

Steve-O

Wee Man

Chris Pontius

Dave England

Danger Ehren

Preston Lacy

Sean "Poopies" McInerney

Jasper Dolphin

Zach Holmes

Rachel Wolfson

Eric Manaka 

Compston "Darkshark" Wilson
Besides these, Bam Margera will also be appearing for a few scenes which were filmed before he was fired for being unable to follow the sobriety contract. There will be numerous guest appearances as well from well know people. These include the following:
Eric Andre

Tory Belleci

Shaquille O'Neal

Tony Hawk

Mat Hoffman

Aaron "Jaws" Homoki

Francis Ngannou

DJ Paul

Yelawolf

Machine Gun Kelly

Tyler, the Creator

Jules Sylvester

Danielle O'Toole

Rob Dyrdek

Loomis Fall

Chris Raab

The Dudesons
Jackass Forever Trailer
A trailer for the fourth movie in the franchise was released back in July 2021 which showed fans what they can expect from the movie. The trailer focuses on showing old friends getting back together and some of the crazy stunts that the cast of Jackass Forever will be performing.
Pathfinder: Wrath of the Righteous Console Version Will Hit the Market in Autumn 2022