Jackie Walorski Death: Indiana Rep. Jackie Walorski And Two Staffers Killed In Car Crash
On Wednesday, authorities confirmed the deaths of Republican Indiana Representative Jackie Walorski and two of her staff members. Walorski's passing was first reported on Wednesday by House Minority Leader Kevin McCarthy in a tweet.
McCarthy claims to have spoken with Dean Swihart, Walorski's husband, who was informed of his wife's death by the Elkhart County Sheriff's Office on Wednesday.
Jackie Walorski Death
"This news is absolutely devastating," McCarthy said in a statement. "Jackie was a dear friend, trusted advisor, and the embodiment of integrity who achieved the admiration and respect of all her colleagues in the House."
Two other people, including Walorski's district director Zachery Potts, 27, and her communications director Emma Thomson, 28, were killed in the collision. The sheriff's office posted on Facebook that their deaths had been confirmed. Indeed, the other car's driver also met a tragic end.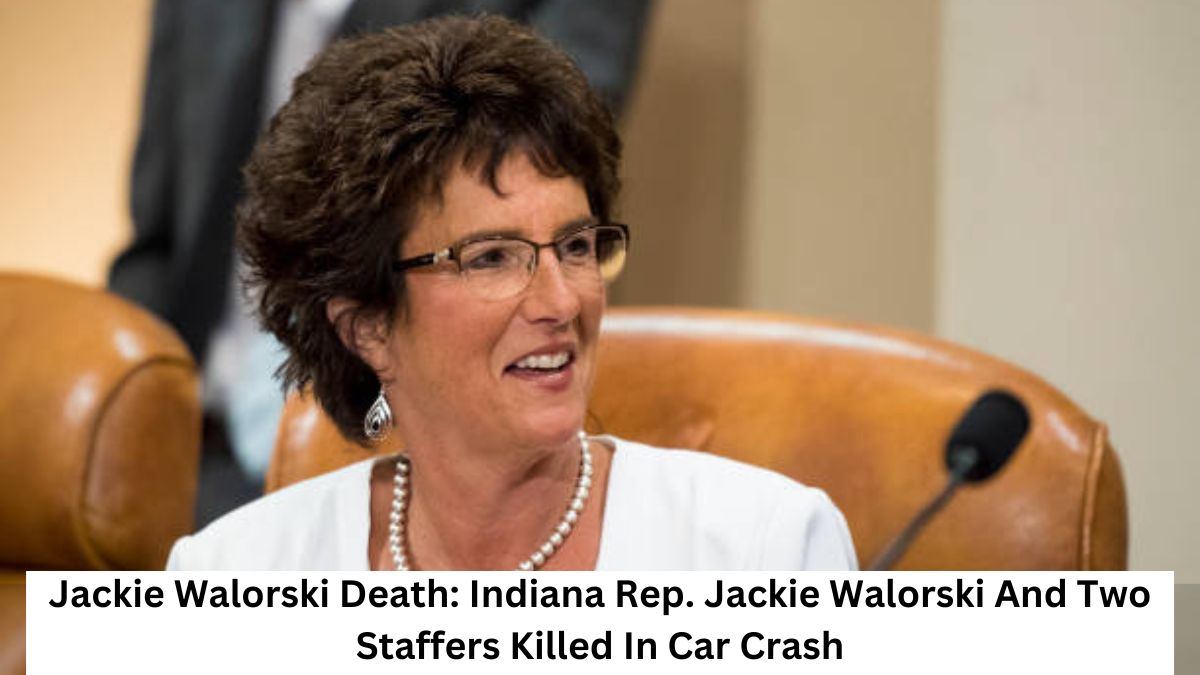 First, the sheriff's office blamed the other driver for the collision. However, on Thursday the department issued a second statement saying that "eyewitness and video evidence" confirmed that Walorski's vehicle "crossed the centerline for reasons that are unknown at this time and the two vehicles collided." According to the police, Potts was driving.
According to the report, "all occupants of both vehicles were confirmed to have been wearing seatbelts and airbags did deploy." This inquiry is still in progress.
Rep. Steve Scalise (R-La.) tweeted his sadness at the news of Jackie Walorski's and her two staff members' deaths.
In honor of Walorski and her staff, Speaker Nancy Pelosi had the flags at the Capitol flown at half-staff while she was in Asia, according to a spokesman for the speaker.
"A lifelong Hoosier, Congresswoman Walorski lived a life of service: whether caring for impoverished children in Romania, representing her community in the Indiana Statehouse, or serving nearly a decade in the House," Pelosi said in a statement. "She passionately brought the voices of her north Indiana constituents to the Congress, and she was admired by colleagues on both sides of the aisle for her personal kindness."
FYI: Biden released a statement on Jackie Walorski's death on August 3… but he was searching the room for her yesterday… pic.twitter.com/yMTXg2GeMr

— Tim Young (@TimRunsHisMouth) September 29, 2022
In honor of Walorski, the White House has announced that flags will be flown at half-staff on Wednesday and Thursday.
I hope you found the information presented above to be of use. You can also look through our news section, where we normally cover all of the most recent news and happenings around the world. Visit our website if you'd like to learn more about this topic.