What Is the Cause of Death of Slipknot's Founding Drummer, Joey Jordison?
Slipknot has been making heavy metal music for over 20 years. During that time, the Des Moines band underwent many different stages. The recent passing of Joey Jordison, a founding member of the band, has piqued the interest of longtime followers and those who were previously unfamiliar with the band's music.
According to reports, on July 26, 2021, at the age of 46, Jordison passed away. Family members said the drummer had died peacefully in his sleep and that "Joey's death has left us with empty hearts and feelings of indescribable sorrow." The statement also mentioned, "To those that knew Joey, understood his quick wit, gentle personality, giant heart, and love for all things family and music."
Joey Jordison Cause of Death
Sadly, this wasn't the first Slipknot's founding group member to die at a young age. The original bassist, Paul Gray, died in 2010 from an accidental overdose. When the news of Jordison's death spread, many people questioned whether or not he had suffered the same fate. On the other hand, reports claim that no illegal substances were located and no suspicious circumstances exist.
Amanda Victoria, Jordison's ex-girlfriend and the person in charge of his affairs discovered him in his home. Since no one had heard from him in a few days, she checked on him and discovered that he had passed away. She once labeled Jordison an "extremely bad alcoholic" who also suffered from "some other health issues."
Acute transverse myelitis, which he had been diagnosed in the 2010s, has been suggested as a possible contributing factor to his death, though this has not been confirmed. When Slipknot announced in 2013 that Jordison had left the band, many people were outraged, accusing the band of unfairly dismissing Jordison after his symptoms first appeared in 2010.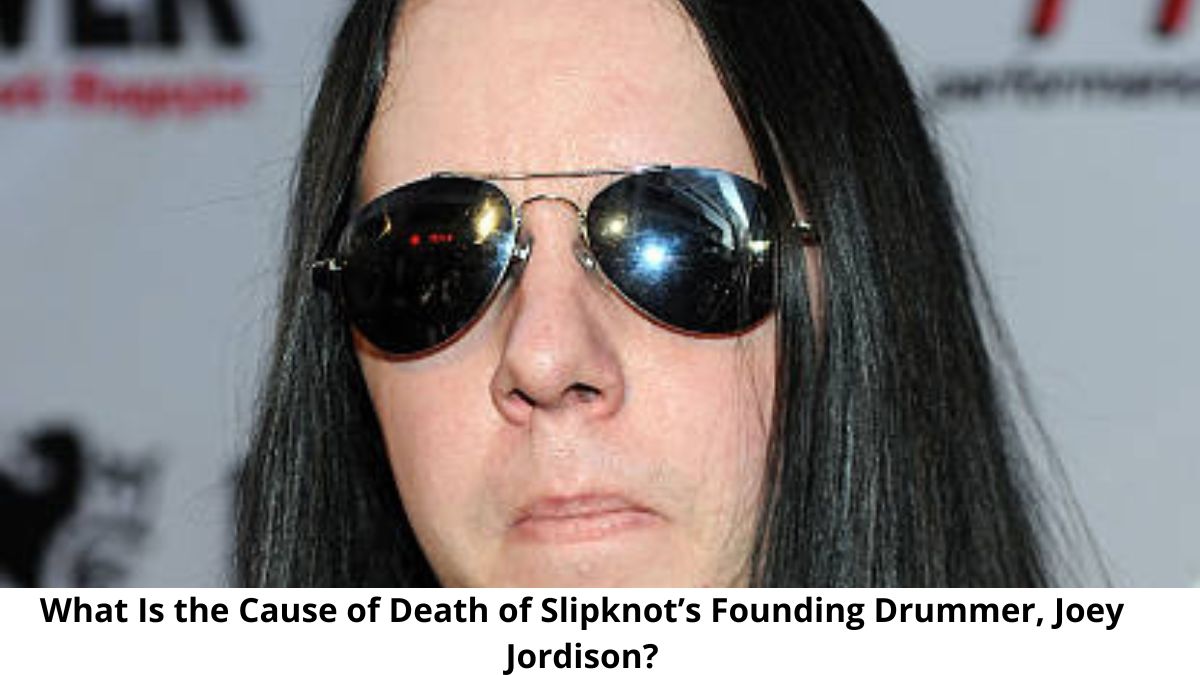 Later, on his personal Facebook page, Jordison clarified that he "did not quit Slipknot," adding that he was "blindsided" and "shocked" by the news. Before Jordison's 2016 interview with Metal Hammer, both parties agreed to keep the details under wraps. He explained in that interview how he had lost the use of his left leg and then both, rendering him unable to play drums before he entered rehabilitation.
The National Institute of Health describes the condition as inflammation of the spinal cord, which can disrupt central nervous signaling throughout the body and lead to paralysis, limb weakness, and other symptoms. "I got myself back up, and I got myself in the gym, and I got myself back in therapy to beat this fucking shit," Jordison told Metal Hammer. In 2016, Jordison re-joined the band Sinsaenum and returned to his drumming ways.
Among Jordison's many accomplishments is his 2010 selection as the best drummer of the past 25 years by readers of Rhythm magazine. The same year, he took home the trophy for a best metal drummer at the annual Drummies Awards. In 2013, Jordison was voted the best metal drummer in the world by readers of Loudwire magazine.
Slipknot members released a statement after learning of Joey's death: "Joey's impact on Slipknot, on our lives, and on the music he loved, is incalculable. Without him, there would be no us. We mourn his loss with the entire Slipknot family. We love you, Joey."
The rock world reacts to the death of Joey Jordison https://t.co/z3NFnMj2kr pic.twitter.com/96WRmPCTjn

— Kerrang! (@KerrangMagazine) July 27, 2021
Heavy metal drummer Alex Bent tweeted, "I don't have words, to call him an inspiration would be an understatement. Countless hours studying every move behind the kit. I owe so much to Joey Jordison and could never imagine being where I am today without his influence. RIP"
I hope you found the information presented above to be of use. You can also look through our news section, where we normally cover all of the most recent news and happenings around the world. Visit our website if you'd like to learn more about this topic.