John Reuben Adams Obituary: Have A Look His Life Story!
John Reuben Adams was the youngest of Carter Pope and Pearl Adams' six surviving children when he was born on January 24, 1934, in Musselshell, Montana. On March 19, 2023, he passed away while sleeping and went to be with the Lord. He came to Kamiah, Idaho, with his family from Montana when he was young and grew up on a farm there until graduating from high school in 1952.
John majored in Agricultural and lettered football at George Fox University in Newberg, Oregon. He returned to his parent's farm to help when he got his draft notice. He enrolled in the Navy on February 7, 1957, following in the footsteps of his father, who had served in the Navy during World War I.
Upon completing Basic and Advanced Training at San Diego, California, he was sent aboard the USS MISPILLION (hull AO-105), a World War II-era Oiler* serving with the US Pacific Fleet in the capacity of an Engineman. John served in the Navy and made several port calls, some in Asia. He took great pride in his military service and often volunteered for portside Beach Patrol tasks.
John returned to Idaho to help on the family farm after receiving an honorable discharge on January 25, 1959, the day after his 25th birthday. Mary Helen Bryant, a medical missionary in Costa Rica, became his pen pal in 1960. John's sister Betty, who also attended the Christian Nurses Fellowship Mary Helen did, was a standard connection between them.
Have A Look At The Personal Life of John Reuben Adams
John and Mary Helen were wed on May 4, 1964, in Portland, Oregon, after she returned from a trip to Costa Rica. They brought their newborn son John David to the family farm in Kamiah, Idaho, in 1966 and never looked back.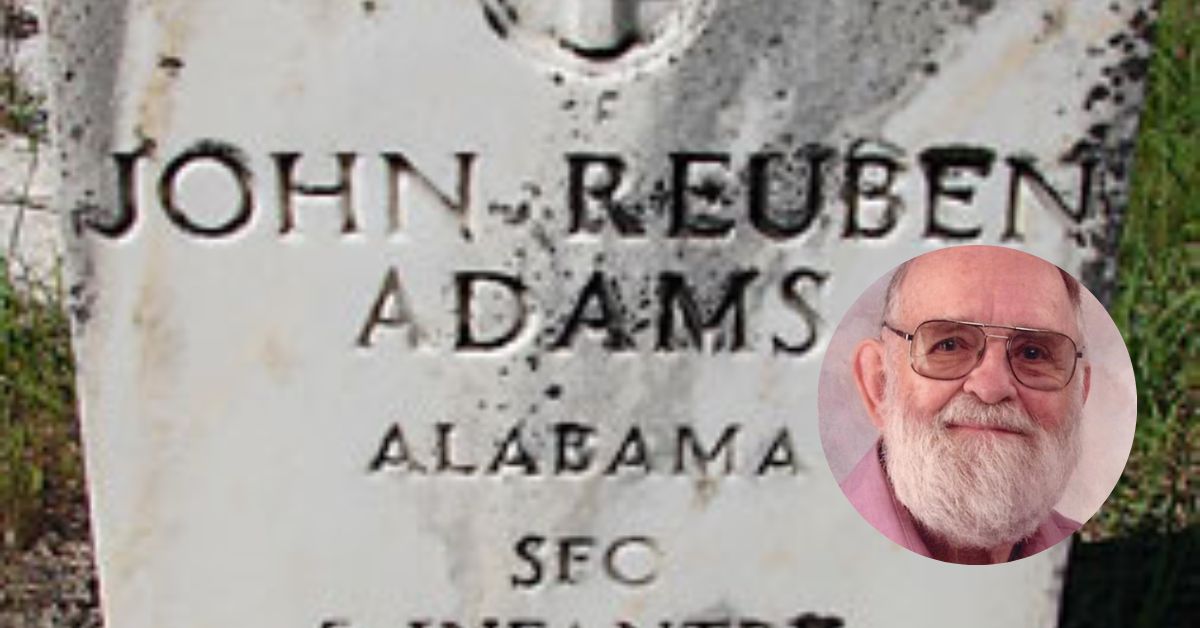 Once the school superintendent in Kooksia, Idaho, learned that John had completed 312 years of college before joining the Navy, he requested that he teach a few classes at the local high school. Once John started teaching, he saw that the Industrial Arts classroom was underutilized, so he offered to teach that subject. His Jack-of-all-trades abilities and gregarious nature made him a perfect choice for this course.
The Adams packed up their three young children and headed to Moscow, Idaho so that John could pursue a career in teaching at the University of Idaho. John earned his Bachelor's and Master's degrees in Education and his teaching certification at that institution.
John took a High School Industrial Arts teaching position in Hillsboro, Oregon, and the couple moved there to be closer to Mary Helen's family. They settled in a place they'd call home for over four decades and were active members of Hillsboro First Baptist. He devoted much of his time to fixing up churches and building a few tiny churches in the area.
John spent the latter part of his career as a teacher and a Factory Representative for Bosch Tools at the area's middle and high schools. His dedication to assisting others and bold testimony for Christ shone through in his roles as Deacon and Building Manager at Hillsboro First Baptist.
In addition to spending time with his wife, Mary Helen, and ten grandkids, reading the Bible, and relaxing in front of the fireplace, John liked working on projects in his workshop and garage. Both he and Mary Helen dedicated their lives to serving others by opening their homes and hearts to visitors and loved ones.
His five children and their families survive John: John D. Adams of Dallas, Oregon; Annie Becker of Yelm, Washington. James Adams of Hillsboro, Oregon; Paul Adams of Tigard, Oregon; and Graciela Rodriguez of Hillsboro, Oregon.
If you want to read the obituary message of other persons, you can read them by visiting the links given below:
His wife, Mary Helen, preceded him in death. John and Mary Helen's life and the Christian faith will be honored in a memorial ceremony at the Willamette National Cemetery in Happy Valley, Oregon, later this summer.
*The USS Mispillion was the sole vessel of the name in service and an oiler of the Ashtabula class. It survived longer than any of its twelve identical sister ships and eventually ended in 2012, at age 67, when it was demolished.
*Its troops received eight Battle Stars during the Korean War. After being remodeled in 1966 to "Jumboization" specifications to suit operational demands better, the ship served with the US Military Sealift Command from 1974 to 1991.
( Source Link )