Everything We Know About Juice WRLD's Death
Rapper and musician Juice WRLD died on December 8, just six days after turning 21. He had an unspecified medical incident immediately after landing at Chicago's Midway International Airport. The Chicago native, whose real name is Jarad Anthony Higgins, became famous for his song "Lucid Dreams," which became a massive streaming success in 2018.
He worked with BTS's RM and Suga, as well as Travis Scott on Astroworld and the Spider-Man: Into the Spider-Verse album. Juice WRLD's popularity wasn't just going up, it was skyrocketing. His sudden death has shocked the music industry, and the circumstances surrounding it have become more mysterious.
On the morning of December 8, at approximately 3:15 a.m., Advocate Christ Medical Center in Oak Lawn, Illinois, announced the death of rapper Juice WRLD. Due to a "medical emergency," he was taken from Chicago Midway International Airport to a local hospital.
How did Juice WRLD Die?
Over a month after his death, on January 22nd, the Cook County Medical Examiner's Office ruled that Juice WRLD died from an accidental oxycodone and codeine overdose. Although an autopsy was performed the Monday after his death, the official cause of death was not identified until further testing was performed on Tuesday (including toxicology, cardiac pathology, and neuropathology).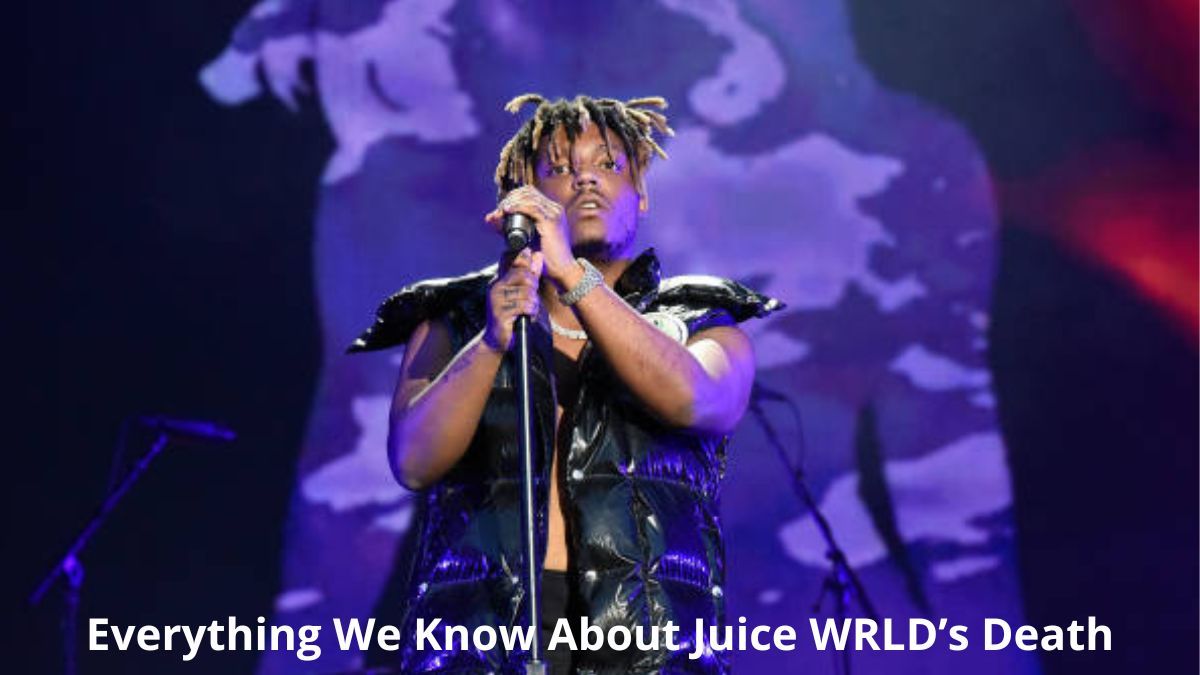 Initial reports of his "medical emergency" blamed a seizure and a heart attack. Chicago police said that as federal officials searched the private jet Juice WRLD landed on, the rapper went into convulsions. The opioid overdose reversal medication Narcan was given by a federal agent.
According to law enforcement sources, Juice WRLD allegedly tried to conceal several Percocet tablets by swallowing them. A rapper friend told the police that Juice WRLD, 21, had taken "many unknown medications" before the medical emergency. The friend also claimed that the 21-year-old had lately developed a Percocet addiction. Juice WRLD has been transparent about his battle with substance abuse. In a tweet posted in July, he promised his partner that he would stop consuming codeine. Oxycodone and codeine poisoning were listed as the official causes of death.
What did Juice WRLD's Family say about his Death?
Carmella Wallace, Juice WRLD's mother, spoke up about her son's drug addiction and her sadness, "We loved Jarad with all of our hearts and cannot believe our time with him has been cut short," she said. "As he often addressed in his music and to his fans, Jarad battled with prescription drug dependency."
#Tweetoftheday
RIP to Juice World (American rapper, singer and songwriter)!
The Kid Laroi (Australian rapper singer and songwriter) was a friend and collaborator of Juice Wrld's who was on the rapper's during jet seizure and death.
He's always been a leading of emo rap! https://t.co/pjczU460Lr

— [email protected] (@cruleyalexa1996) August 26, 2022
"Addiction knows no boundaries, and its impact goes way beyond the person fighting it. Jarad was a son, brother, grandson, friend, and so much more to so many people who wanted more than anything to see him defeat addiction," she continued. "We hope the conversations he started in his music and his legacy will help others win their battles as that is what he wanted more than anything."
I hope you found the information presented above to be of use. You can also look through our news section, where we normally cover all of the most recent news and happenings around the world. Visit our website if you'd like to learn more about this topic.