Pro Surfer Kalani David Dead at 24 After Suffering Seizure in Water
Kalani David, a professional surfer, reportedly had a seizure while surfing in Costa Rica and drowned. He was 24.
A rising star in surfing has passed away.
According to the Associated Press, Kalani David passed away on September 17 in Costa Rica. An epileptic episode occurred as the former world junior surfer champion was surfing at Playa Hermosa beach in the town of Jacó on the Pacific coast of Costa Rica. He was 24.
According to the Judicial Investigation Agency, "he was surfing when he apparently suffered some kind of epileptic seizure and drowned." The cause of death has yet to be determined.
The athlete excelled in sports despite his diagnosis with Wolff-Parkinson-White syndrome, a rare cardiac condition that causes a rapid pulse and, in extreme cases, paralysis and seizures.
Kalani David made waves in the skateboarding industry before he won the Junior World Surfing Championship in the U-16 division in Panama in 2012.
According to Seventeen Magazine, he started surfing at 18 months old when his dad started taking him to the beach in Costa Rica. By the time he was 5, he had already won his first contest. A fan of performing in front of large audiences, he told the media, "I actually like getting in front of crowds, because it pushes me to do better stuff."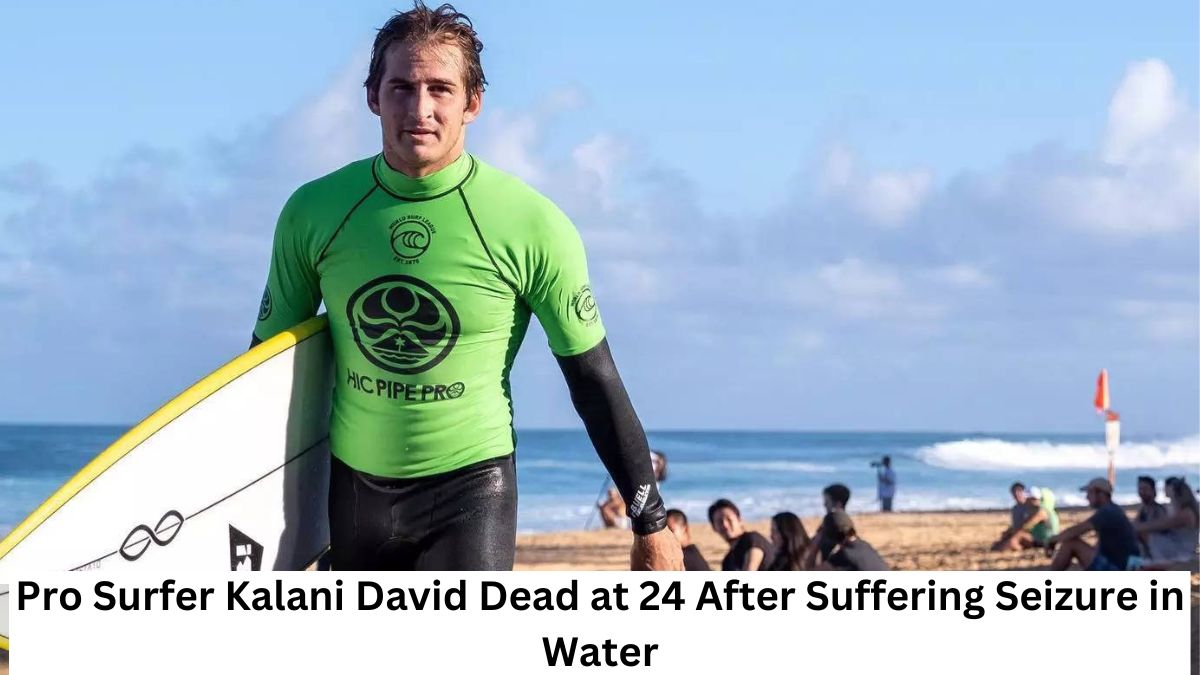 Photographer Peter King posted an Instagram homage to the surfer, who was born in Costa Rica but raised in Hawaii. "He had re-connected with family there and was having such a great time," Peter wrote. "I'll always remember your stoke when we'd shoot skate n surf and how much hope you had for your future. God Bless the family and extended family that were always there for you."
Kalani David, Hawaiian Surf And Skate Prodigy Dead At Age 24 While Surfing…

"TACHYCARDIA"…

Died from a seizure while surfing…

According to John Hopkins Medicine:
"The biggest risk is for SUDDEN DEATH from a HEART ATTACK, which tachycardia can cause."

– newsweek, stabmag pic.twitter.com/Ogv7k154wX

— Dr. James E. Olsson (@DrJamesOlsson) September 18, 2022
Josh Kerr, another surfer, recalled Kalani David as "one of the most talented guys" he had ever seen in the water. "To watch him grow into such a humble, wear his heart on his sleeve and loyal guys you will ever meet was inspiring," Josh captioned his Instagram post. "He didn't deserve a lot of things he was dealt over the last 5 years or so but he always kept his chin up and stayed so humble through everything! Gonna miss you, buddy."
I hope you found the information presented above to be of use. You can also look through our news section, where we normally cover all of the most recent news and happenings around the world. Visit our website if you'd like to learn more about this topic.