Leslie Grace, Batgirl, Responds to HBO Max Cancellation
Warner Bros.' now-canceled "Batgirl" movie star Leslie Grace has issued a statement following the studio's decision to kill plans for a theatrical release or an HBO Max film screening. After her breakout role in "In the Heights," Grace would've had her biggest role to date in the comic book film. In addition, it would've been a rare superhero film starring a Latina actress.
Must read-
"Querida familia! On the heels of the recent news about our movie 'Batgirl,' I am proud of the love, hard work, and intention all of our incredible cast and tireless crew put into this film over 7 months in Scotland," Grace wrote on Instagram. "I feel blessed to have worked among absolute greats and forged relationships for a lifetime in the process! To every Batgirl fan – THANK YOU for the love and belief, allowing me to take on the cape and become, as Babs said best, 'my own damn hero!' Batgirl for life!"
Grace Issued A Statement After Cancellation of 'Batgirl' On HBO Max
When she posted about working on the film, Grace included videos that showed her working with the camera, singing along to Nelly Furtado's "Promiscuous Girl" with her castmates, and belting out Whitney Houston's "I Will Always Love You" while getting dressed.
On August 2, Warner Bros. announced it would not release the $90 million "Batgirl" in theatres or on its HBO Max streaming service, despite the movie being entirely shot and in post-production. "Batgirl" was not axed because of the film's quality.  A desire for DC films to be big-budget blockbusters drove the studio to make "Batgirl," which was originally intended for HBO Max, a priority.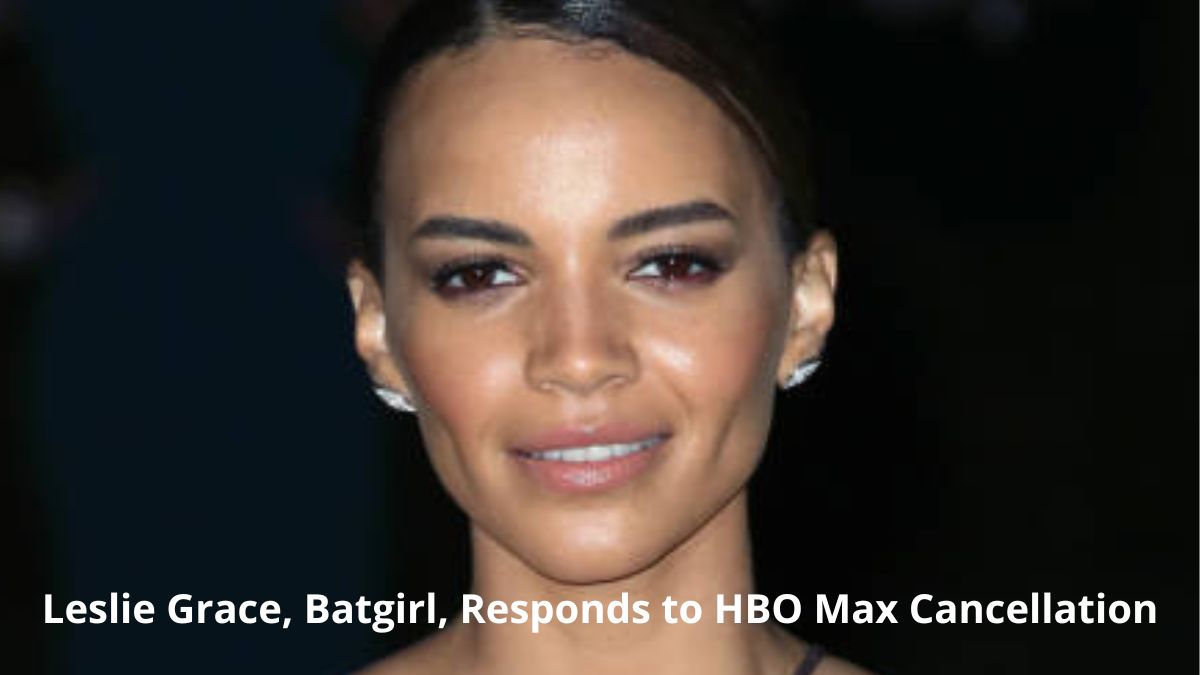 On Monday, "Batgirl" directors Adil El Arbi and Bilall Fallah issued their own statement, saying they were "saddened and shocked" by the news that the film had been put on hold. "Bad Boys for Life" and "Ms. Marvel" episodes are two of their most notable works.
"We still can't believe it," the directing duo wrote in a statement. "As directors, it is critical that our work be shown to audiences, and while the film was far from finished, we wish that fans worldwide would have had the opportunity to see and embrace the final film themselves. Maybe one day they will insha'Allah."
According to their statement, "It was an honor and privilege to have been a part of the DCEU, even if it was only for a brief period of time." 
'Batgirl' directors Bilal Fallah and Adil El Arbi have posted a joint statement on Instagram regarding the film's cancellation.

(Source: https://t.co/hI8lwZuKWi) pic.twitter.com/Symw8n23nM

— Geeks of Color (@GeeksOfColor) August 3, 2022
Grace had expressed excitement about "Batgirl" before it was canceled. In an interview in April, the actress revealed that she and El Arbi and Fallah had already had "preliminary discussions" about a sequel.
"There's crazy stunts, crazy drops," Grace added of the film. "She's a biker chick, so you'll see her do a bunch of badassery… There were many long days, but it was so worth it."
It was also reported that the decision to cancel "Batgirl" was partly motivated by a tax incentive. An accountant's ledger shows that "Warner Bros. will almost certainly take a tax write-down, seen internally as the most financially sound way to recoup the losses."
I hope you found the information presented above to be of use. You can also look through our news section, where we normally cover all of the most recent news and happenings around the world. Visit our website if you'd like to learn more about this topic.