Margaret Urlich's Cause of Death: The Singer Dies At 57
After her untimely death at age 57 in her New South Wales home, the family of New Zealand singer Margaret Urlich has spoken out about the circumstances surrounding her passing. After more than two years of fighting cancer, Urlich "passed away peacefully" on Monday, according to a statement released by her family. After relocating to Sydney and making her breakthrough in the Daryl Braithwaite classic The Horses, the singer shot to fame in the 1990s.
Margaret Urlich Cause of Death
Margaret Urlich died on August 22, 2022, at her home in the Southern Highlands of New South Wales, surrounded by her family, after a valiant two-and-a-half-year battle with cancer, the family said in a statement.
"Margaret is a much-loved multi-award winning Australian and New Zealand music industry member who captured hearts worldwide as a talented singer/songwriter with a unique voice and style.
"We thank you for respecting the privacy of her family and loved ones at this sad time."
According to Stuff, Urlich's fellow musicians and influential figures in the music industry in New Zealand and Australia have known the severity of her cancer diagnosis for the past 18 months.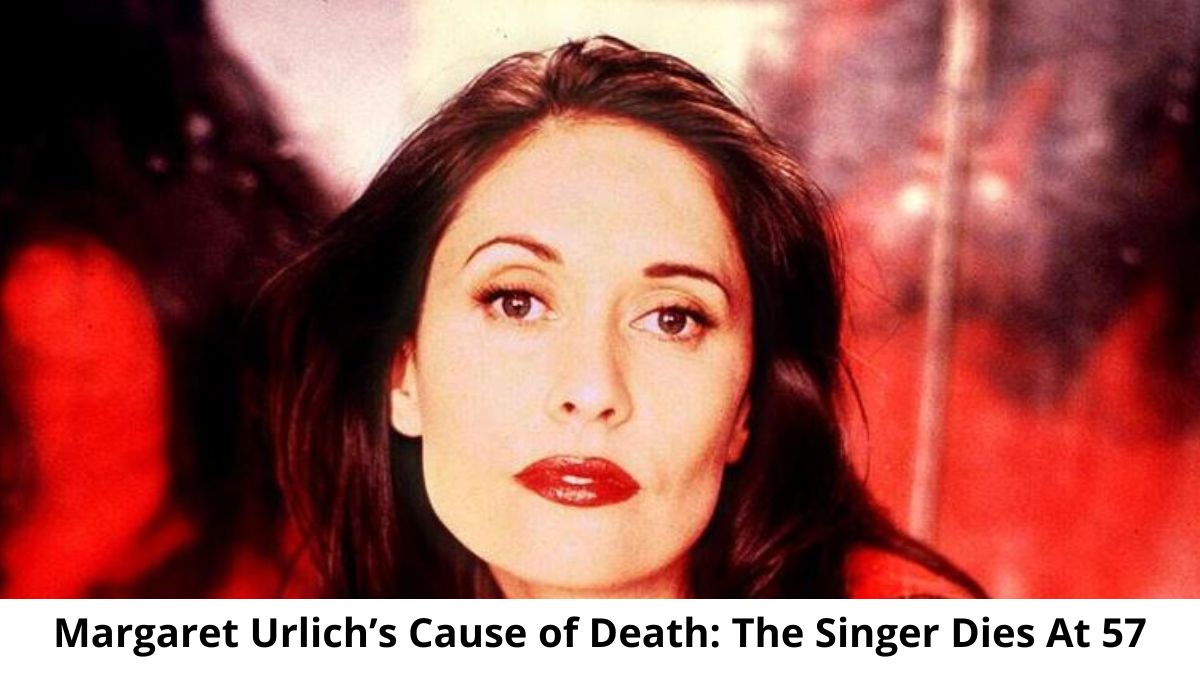 Her family had asked that information about her condition remain private. Peter Urlich, her cousin, said that the award-winning singer was "the most beautiful woman inside and out." She was "an amazing natural performer" who "loved to dance," in his words.
"She was blessed with a great voice. She sang so effortlessly and with such soul and sass, she had her own space and sound, instantly recognizable," Peter said.
"She had a level of sophistication that marked her out. Marg was super stylish, she oozed confidence, but underneath, she was a female who had to overcome her shyness to try to make it in a male-dominated industry. And she did. She absolutely had it all when you look at her body of work, from Peking Man to Escaping to Boy in the Moon.
"I was a total fan, and I'm very proud of her."
In the early 1990s, the ARIA-award winner had a string of platinum-selling albums and hits with songs like "Number One" and "Escaping," making her one of New Zealand's most successful musicians.
She began her career as a co-lead vocalist with the New Zealand band Peking Man and later joined the all-female group When The Cat's Away in 1986 before going solo. She won the ARIA Award for Breakthrough Artist in 1991, thanks to the success of her debut album, Safety in Numbers (1989).
The album achieved platinum status in New Zealand and triple platinum status in Australia. Her 1992 follow-up, Chameleon Dreams, was just as commercially successful in the United States and the United Kingdom, earning double platinum certification.
Is anyone still as shellshocked about the passing of #MargaretUrlich as I am? I still can't believe it.

— Aaron Rowlands (@AzaBojangles) August 25, 2022
But after her fourth album failed to make it to the top of the charts in Australia in 1999, Urlich was mostly out of sight. Despite continuing to perform on occasion, the singer now spends most of her time at her rural property in the Southern Highlands of New South Wales, where she can relax and focus on her music. The Horses spent 12 weeks in the top 10 in 1991, after 4 months at No. 1.
Since her death was announced, people have been sending her tributes.
I hope you found the information presented above to be of use. You can also look through our news section, where we normally cover all of the most recent news and happenings around the world. Visit our website if you'd like to learn more about this topic.