Most Oregon Counties Decreased Population in 2021–2022
More than 16,000 people left Oregon between July 2021 and July 2022, data from the United States Census Bureau show, with 21 of Oregon's 36 counties seeing population decreases. It's time for the Census!
The data, released on Thursday(March 30, 2023), reveals that hundreds, and in some instances thousands, of individuals left several counties in Oregon. Yet in adjacent Washington, just three counties saw a decrease in their resident population. In Idaho, it fell in one county but increased everywhere else.
According to John Horvick, senior vice president of DHM Research in Portland, why so many individuals left Oregon is still unclear.
"[When I] think about what could be driving it, a lot of the explanations that I've seen people give – homelessness, taxes, crime – are challenges that are present in Washington state. Housing costs are really high up in Washington. Housing costs have risen very rapidly in Idaho," Horvick said.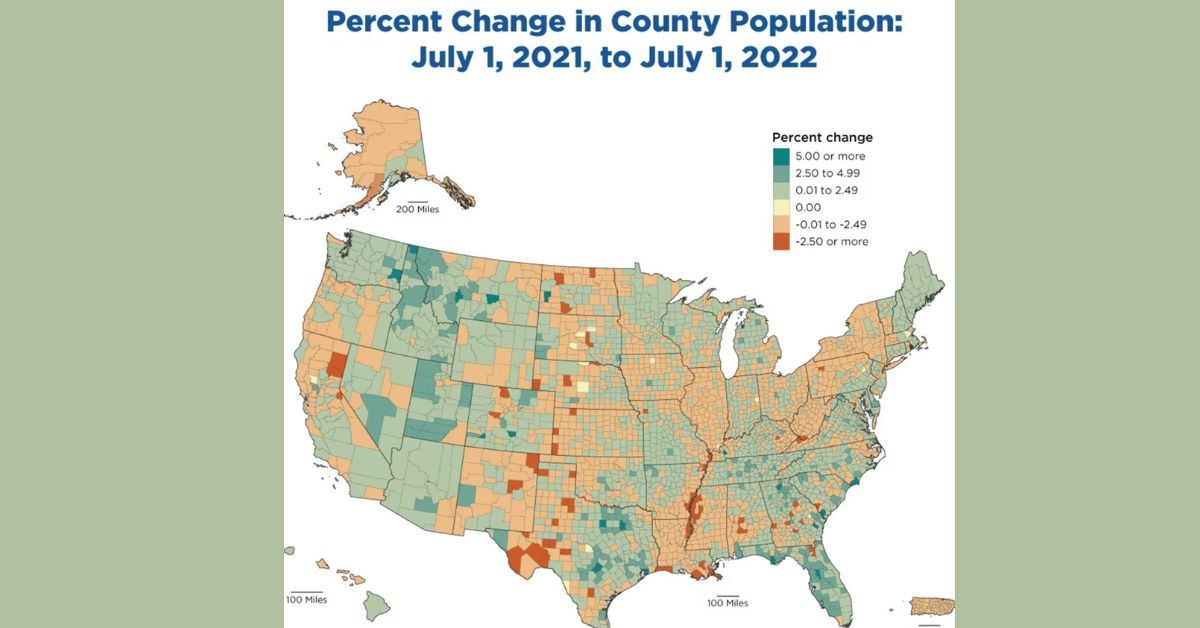 In other words, adjacent states bordering Oregon are experiencing many of the same problems as Oregon, but people continue to relocate there. DHM Research is a non-profit organization investigating the factors shaping public opinion. Horvick says he is responsible for finding out from citizens what kind of neighborhoods they would want to live in.
The problem of homelessness comes up regularly in his conversations with Portland area residents. And it wasn't only Multnomah, Washington, and Clackamas counties that saw losses in population, either. Harney County, Morrow County, and Union County are just a few of the rural areas that also experienced them. "What we do know is that Oregonians are very upset with the direction of the state," Horvick said.
U.S. officials say that, According to the Census Bureau, Multnomah County in Oregon lost the most residents (about 10,510) to emigration between 2021 and 2022. This represented around two-thirds of all Oregonians leaving the state.
Horvick suggests that the prevalence of telecommuting white-collar employment in the Portland area may be to blame. Some individuals could decide they'd rather not stay in their current location if given a chance.
There's also the not-so-great image Portland had gotten over the last several years, notably after 2020, when protests for racial justice lasted for over a hundred days, and then-candidate Trump criticized the city often.
"It's at least possible that part of what we're seeing in Multnomah County is just fewer people choosing to move here and then somewhere else because of Portland's reputation," Horvick said. The U.S. Census Bureau reports that the population of Clark County, Washington (which includes the Portland metro region) increased by 4,191 in the last year. It's the Census.
The United States county with the highest percentage rise was Washington's Whitman County, which increased 10.1% between 2021 and 2022.
Horvick noted that it is simple to draw broad conclusions from a single year of data. Still, he cautioned that the population shift from 2021 to 2022 may be a fluke and that more data are needed to evaluate if this is a long-term trend about which Oregon should be worried.
If you want more articles related to Oregon State. Then you visit the link:
In addition, he said that American statistics show. There is sure to be some mistake in the numbers provided by the Census Bureau since they are based on a sample size that is necessarily small. Oregon's population has been declining faster than it has been growing in recent years, prompting concerns from state economists about its ability to sustain itself economically and provide enough workers to fill open positions.
Los Angeles County, Chicago County, Queens County, Kings County, and Bronx County, New York, were the five counties with the highest decrease rates in the United States.