Netflix is Releasing a New Movie Every Single Week of 2021
During these hard days of Pandemic, Netflix is again going to take care of its viewers. As the recent update from their site reads, "kicking 2021 off with a bang". With this statement, we can judge that they are all set to release a new movie every week of 2021 to continue the momentum, just like the previous year.
According to an official source, "Netflix will bring you a new movie every week featuring the biggest stars including Leonardo DiCaprio, Sandra Bullock, Dwayne Johnson, Idris Elba, Meryl Streep, Zendaya, Jennifer Lawrence, Ryan Reynolds, Jennifer Garner, Gal Gadot, Dave Bautista, Naomi Watts, Jake Gyllenhaal, John David Washington and Octavia Spencer."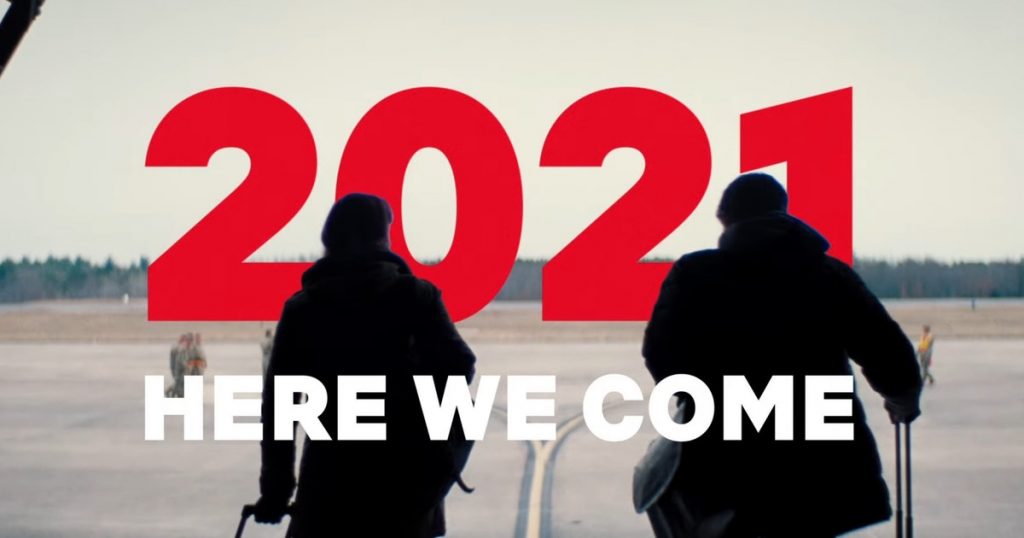 List of Upcoming Movies on Netflix in 2021
Nowadays, McKay is producing and directing a new movie "Don't Look Up,". The cast includes Leonardo DiCaprio, Jennifer Lawrence, Timothee Chalamet, Jonah Hill, Tyler Perry, Cate Blanchet and others.
On the other hand, Lin-Manuel Miranda and Halle Berry are all set to start their directorial debuts. By releasing it on OTT platforms.
Miranda is directing "tick, tick…BOOM!" starring Andrew Garfield, Vanessa Hudgens and Judith Light.
While Berry will direct "Bruised," in which she'll appear in a lead role.
Additionally, Netflix's popular titles like "To All the Boys" and "The Kissing Booth" will also receive their final instalments in their trilogies. Besides, Netflix's slate includes 70 upcoming movies. And most of them are already mentioned in the teaser that they shared on YouTube.
In January 2021, we have already enjoyed several films such as "Chris Rock Total Blackout: The Tamborine Extended Cut." Which is filled with Chris Rock's comedy. While "Pretend It's a City," a Martin Scorsese-directed documentary about Fran Lebowitz.
Isn't it great that OTT platforms like Netflix are doing their best to provide more good content just like Game of Thrones? And that too without losing the comfort of our homes.