Married At First Sight's Noi Phommasak and Steve Moy Split
More than a month after Lifetime finished airing season 14 of the reality dating show, which featured the couple's wedding, the Married at First Sight stars announced their split on their respective social media accounts on July 10.
Noi, 33, posted a photo of herself on a surfboard with the caption, "Divorce feels good."
Must read-
Noi Phommasak and Steve Moy Split
Take control of your story (even if your voice shakes)," the talent acquisition coordinator wrote on her Instagram Story. She also appeared to allude to her breakup with Steve through her musical selections, with songs like Kanye West's "Hurricane" (2021) featuring The Weeknd and Lil Baby playing a role.
"No darker for me / I know you're watchin' me," The Weeknd sings. "Eighty degrees / Burnin' up the leaves / Finally, I'm free."
She also filmed herself dancing joyfully on the beach and set the video to the tune of "Bam Bam," a hit by Camila Cabello and Ed Sheeran in 2022. In the song, he sings, "Yeah, love came around, and it knocked me down / But I'm back on my feet."
But when it came to telling their respective friends and families, Steve took a much more somber approach. The former sales engineer, now 38 years old, wrote a lengthy statement on Instagram: "I was not expecting this announcement to happen today, but I am prepared to handle it."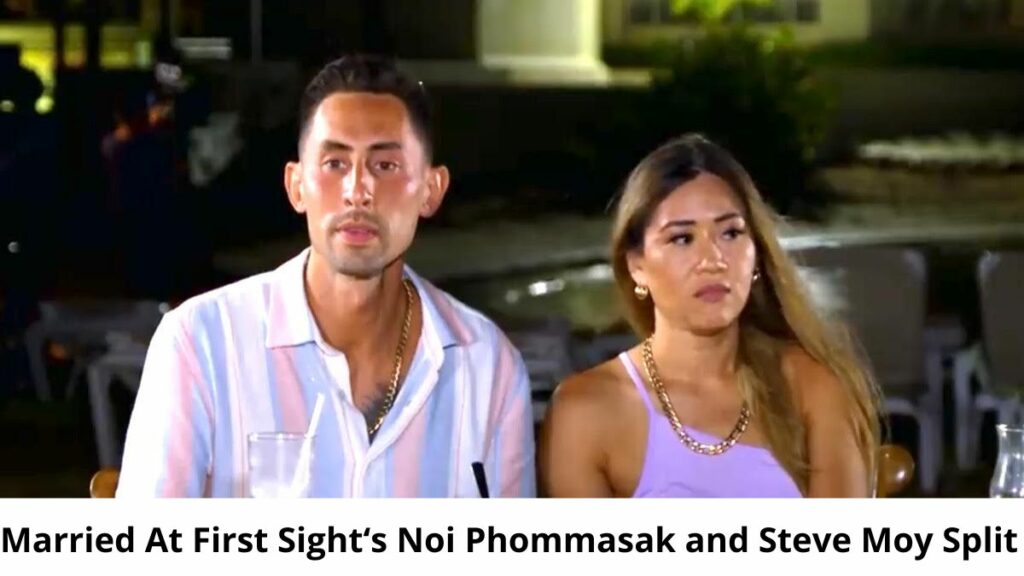 "When I said yes on decision day, I knew that our relationship was far from perfect, but I believed that with enough time, effort and understanding, we could overcome the challenges we faced and build a healthy, functioning relationship," he wrote in part. "Over time, I lost hope that this could happen and believe we are incompatible in ways that attempts at compromise can't seem to fix or overcome."
Steve said that even though they've "been apart for a while now," he was "still holding out for the potential for true change" in the relationship. However, he added, "this surprise announcement is a signal that it's definitely time to let go."
Steve mentioned that he was concerned about "letting people down" by disclosing the fact that they had broken up, and he offered his best wishes for Noi's future endeavors.
"Noi, I'll always love you. I do wish we were a better fit," he wrote. "I wish we could meet each other's needs without feeling like we have to compromise ourselves to a point beyond what we consider acceptable. I wish that our willingness to be flexible to each other matched the chemistry we were lucky to have."
How does he feel, exactly? "I'm doing my best to stay positive and am lucky to have an amazing group of people around me that have been holding me up through all of this," he wrote. "Of course, I hold some negative feelings about it all, but I'm trying to process them on my own time and with people who I can count on while trying not to let it bleed out in public."
He elaborated, "I've invested a great deal of time, energy, and emotion into my marriage and the entire experience. I have no remorse for anything I've done, but I think it's high time we started looking out for number one."
Steve wrote last month on Instagram that the couple was struggling to "navigate the challenges we face in our private relationship, while recently becoming public on social media, having many people invested and wanting details."
It's expected that some people will want to know more, he continued, but we've been choosing not to share some things while we work through and figure things out.
I hope you found the information presented above to be of use. You can also look through our news section, where we normally cover all of the most recent news and happenings around the world. Visit our website if you'd like to learn more about this topic.