The Northern Lights Filled US Overnight: See Them at These Times and Place
A stunning and unexpected show of the Northern Lights is expected to be visible from Thursday(March 23, 2023) night into Friday early in at least six states. National Weather Service offices spotted the dancing green illumination of the aurora borealis overnight in Montana, Wyoming, Minnesota, Wisconsin, South Dakota, North Dakota, and New York.
The Space Weather Prediction Center at the National Oceanic and Atmospheric Administration forecasted that aurora conditions will persist until Friday morning, citing "stronger than anticipated" impacts.
"Northern Lights are dancing tonight above Upper Michigan!" tweeted the National Weather Service office in Marquette, Michigan.
When and Where Can You See the Northern Lights?
Maintaining realistic expectations when searching for the Northern Lights is essential because they lack certainties.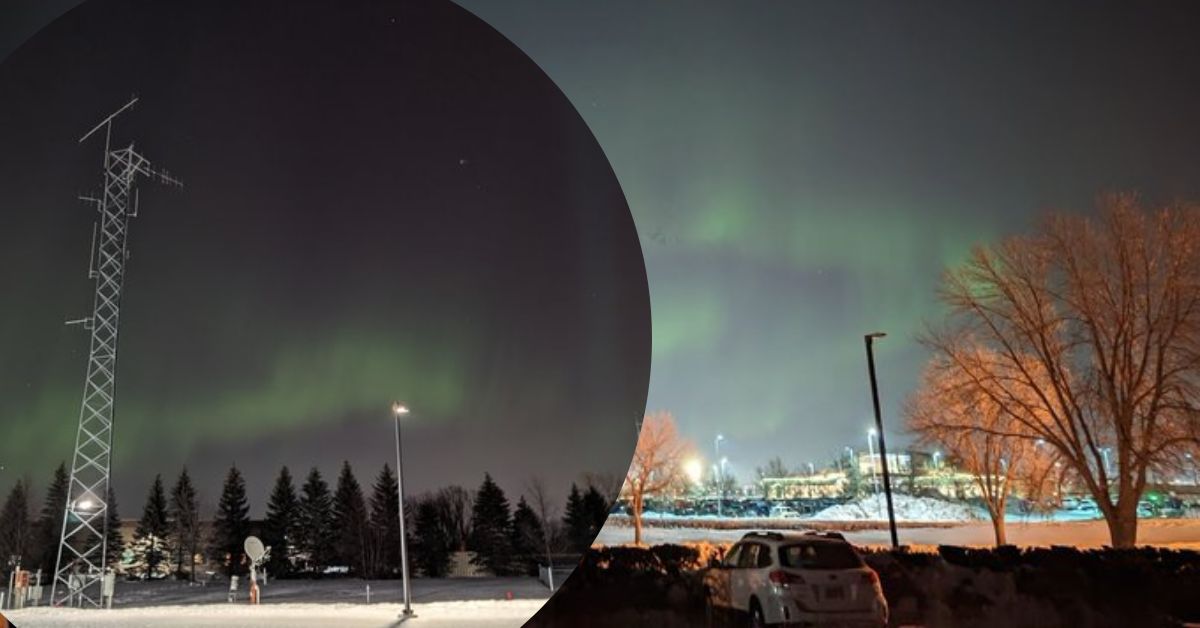 The Space Weather Prediction Center predicted on Thursday night that intense geomagnetic storming would continue to rage "through the early morning and midnight hours" of Thursday and Friday, beginning at around 11 a.m. ET.
There was a better chance of witnessing the Northern Lights in the North. Locations in Alaska, Washington, Idaho, Montana, North Dakota, Minnesota, Wisconsin, Michigan, and New York had the best aurora viewing odds.
On Friday(March 24, 2023), the effects of the solar energy surge that causes geomagnetic storms and, in turn, the aurora were predicted to lessen. Seeing the feeble aurora is usually only possible from a dark place, making city dwellers' lives more difficult.
What did the Northern Lights look like?
The offices of the National Weather Service published photographs of the sky lit up with shimmering greenish hues. The show left forecasters in awe, as evidenced by the following tweet from a forecast office in Minnesota: "I'm no photographer, but we're able to see the Aurora with our naked eye here in Chanhassen!"
3/23 9 PM: Northern Lights are in full force. This picture was taken at our forecast office around 9 PM. #NorthernLights #wywx pic.twitter.com/PCn2pmQtTp

— NWS Riverton (@NWSRiverton) March 24, 2023
I'll add to the beautiful photos this evening of the Northern Lights at our office in Duluth. #Aurora pic.twitter.com/mf8P4IYyax

— NWS Duluth (@NWSduluth) March 24, 2023
I'm no photographer but we're able to see the Aurora with our naked eye here in Chanhassen! #mnwx #wiwx #northernlights pic.twitter.com/zDTheTNGTI

— NWS Twin Cities (@NWSTwinCities) March 24, 2023
Here's a view of the northern lights (along with Venus & Jupiter, we think) on the Fallon County web camera facing northwest at 9pm. Cool! #mtwx #wywx pic.twitter.com/2mKoe5AHA7

— NWS Billings (@NWSBillings) March 24, 2023
What causes the Northern Lights?
The beautiful aurora is created when solar particles are sucked into Earth's magnetic field. Because of the particles' interactions with molecules of atmospheric gases, the aurora's signature red and green colors are produced.
Follow us on Twitter for the most recent news stories we've covered, and always know what's happening in the news world.