Stimulus 2022 Payment: Who Will Receive An Automatic Check For $270 In NYC?
According to what Governor Kathy Hochul stated last month, eligible New Yorkers might get up to $270 in the form of an automatic stimulus payment this month.
The Additional NYS Child and Earned Income Tax Payments were announced by Hochul and would be sent out by the New York State Department of Taxation and Finance (DTF) to help New Yorkers deal with the rising cost of inflation.
Those who filed New York state income tax returns in 2021 and got either the Empire State Child Credit or the Earned Income Credit are qualified to receive the stimulus payment. A New York State income tax return (Form IT-201) must have been filed by the taxpayer by April 18, 2022, or an extension of time to file must have been granted.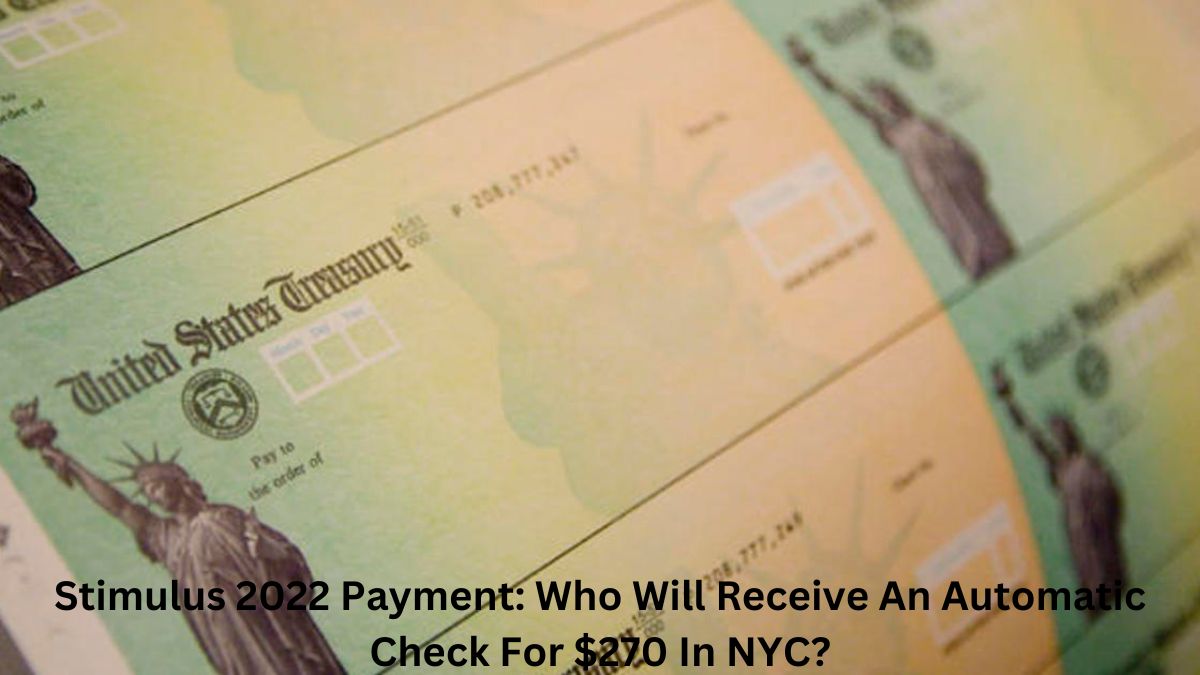 How Soon Can We Expect The Payment?
In a statement released in August, the New York State Department of Taxation and Finance indicated that it will begin mailing checks in September, with the majority issued in October. These payments are expected to be received by taxpayers no later than October 31, 2022.
If the government is still processing a person's return after October, the agency will not be able to provide them with a particular delivery date, but they will say that some people may receive their checks after that month. As soon as the tax returns are processed, payment will be made through a check.
Federal government sends out 2.2M more stimulus checks – New York Post if Bioweapon continues to rise another Stimulus check will be Economist predict as early as January 2022 https://t.co/tcvpywGhl3

— Dr Kim Macthomas (@KimMacthomas) July 22, 2021
How To Get Your Check?
The check will be mailed to you automatically. People living in New York who are qualified to receive at least one of these payments will have their checks issued to them automatically by DTF.
To ensure timely receipt of their Additional NYS Child and Earned Income Tax Payment check, New Yorkers who have recently moved should update their address with DTF. They can do this by registering for an account on the department's website, updating their information as instructed, and saving the change.
I hope you found the information presented above to be of use. You can also look through our news section, where we normally cover all of the most recent news and happenings around the world. Visit our website if you'd like to learn more about this topic.