Oregon Lawmakers Are Considering a Public Defense System Reform
Lawmakers in Oregon are formulating a strategy to meet the state's urgent demand for public defenders who represent indigent defendants.
At issue is the constitutional guarantee of a speedy trial and the right to a defense counsel in the event of criminal prosecution. As of Friday, state records showed that one thousand people facing criminal charges in Oregon did not have legal counsel.
Of them, 114 were held on various accusations, from minor offenses to first-degree m*rder in county prisons. For a long time, public defense companies have been at a disadvantage when it comes to attracting and maintaining lawyers due to their heavy caseloads and low salaries.
The head of the Oregon Office of Public Defense Services, Jessica Kampfe, recently informed legislators that "Oregon's public defense system is broken." 
On Thursday (March 30, 2023), the Senate Judiciary Committee addressed Senate Bill 337, which would reform Oregon's public defense system by raising remuneration. Some lawyers would be paid hourly, while state officials would be hired as public defenders in criminal trials.
Trial lawyers who often work on the contract would be hired by the Public Defense Services Commission, which controls the public defenders' office. The American Bar Association estimates that in 2022, Oregon will have around 600 contracted full-time public defense lawyers. This study concluded that Oregon needed an additional 1,300.
Timelines That Are 'Ambitious'
According to Kampfe, the law is necessary for the right path. "The change will be difficult to implement," Kampfe said. "The timelines are ambitious, and we are ready to meet that challenge."
If the law were to pass, the system would not alter immediately. By April 1, 2024, the commission must perform a survey and research to determine an appropriate hourly fee for public defenders. The law would also mandate that the state employ additional public defenders to represent clients in court.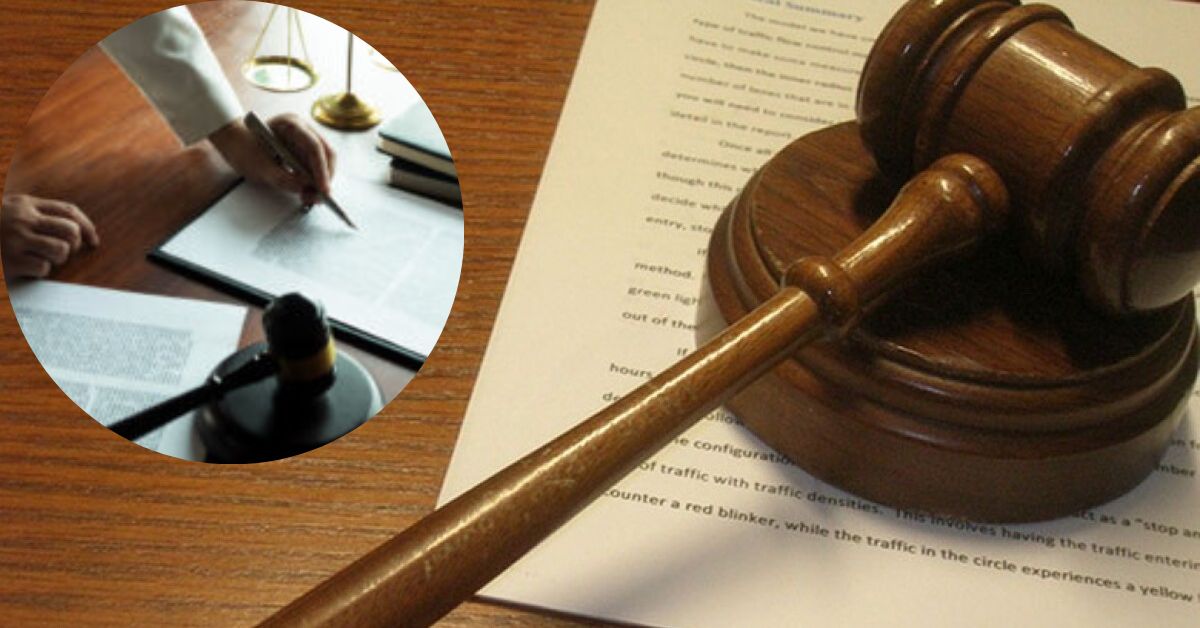 By 2031, the commission would have to employ at least 20% of public defenders, according to the proposed legislation. Nowadays, public defense work at the trial stage is mainly outsourced. However, state lawyers do conduct work at the appeal level. By 2035, the state must hire at least 30% of trial-level public defenders.
The state has to fully support the current system so that individuals are represented while switching to the new model, according to Sen. Floyd Prozanski, a Democrat from Eugene and head of the Senate Judiciary Committee.
In an interview with the Capital Chronicle, he said, "We need to get attorneys into the courtrooms and assigned to people and have them working on those issues as soon as we can," How much money – or lawyers – would be required is unknown. On Monday, the measure will be put to the vote in the Senate committee. The funds must get the Joint Ways and Means Committee's approval, which sets the budget.
At the Thursday (March 30, 2023) hearing, Meagan Flynn, chief judge of the Oregon Supreme Court, praised the legislators for their efforts on the measure. "I don't need to tell you that we need to act," Flynn said.
The Massachusetts-based Sixth Amendment Center, which promotes and studies the right to legal counsel, released a study four years before the measure's passage. The Legislature proposed that Oregon does away with fixed-fee contracts and the low rate given to lawyers without assurances in favor of a better hourly rate that accounts for overhead and the amount required for compensation.
According to Jon Mosher, deputy director of the Sixth Amendment Center, the state of Oregon has a convoluted bureaucracy that lacks efficient monitoring.
The Commission Weighs in
Public defense commission member Max Williams told legislators that the group backs the reforms if they are carried out as intended by the Oregon Public Defense Services Commission, the proposed new name for the organization.
"We agree that defense attorneys should be compensated on an hourly basis," Williams said. "That is the most fair and just model for providing representation to the people of this state who find themselves facing criminal accusations and are unable to pay the cost of their own defense."
Williams elaborated that public defenders need sufficient resources, such as payment to cover the administrative expenses of switching to hourly charging, for the system to function effectively. The group also suggested implementing hourly charging gradually, beginning on July 1, 2025, to give the state enough time to create a system.
The panel agrees that it would benefit the state to recruit public defenders on a salary basis. "The commission encourages the creation of a state salaried strike force to assist providers and courts where there is a gap in service or where caseload and complexity require additional resources," Williams said.
While Williams acknowledged that it would be possible to reach the 2030 goal of having 30% of public defenders on staff, he advised the Legislature and the commission to do more study to establish the long-term expenses before committing to that date.
Prozanski has indicated that the bill's stated deadlines may be too ambitious and are subject to revision. He told his willingness to hear other suggestions for moving the state toward a viable policy framework.
He estimated that millions of dollars would be needed to implement the system improvements. In December, lawmakers granted $10 million to assist the state in dealing with the situation but also recognized the need for a long-term strategy.
The latest updates on everything happening at Oregon State:
Public Defender Opinions
Michael Rees, president of the American Federation of State, County and Municipal Workers Public Defenders Local 3668, argues that hiring trial attorneys and paying them at rates comparable to other state lawyers will assist in bringing about pay equity.
The organization speaks for the roughly 80 lawyers who work for the Metropolitan Public Defender business in Portland, which defends criminal offenders. Rees, in an interview, argued for higher wages for public defenders.
"You have to make the work more attractive," he said. "You have to make it more attractive day by day and more attractive as a lifelong career. As it is, our attorneys are disrespected."
"Every time this comes up in the public debate, there's some grumbling about the fact that indigent defense providers are refusing to take cases as if we're just supposed to absorb all of the caseloads regardless of the fact there's too few of us, and we're under-compensated."
Stacey Lowe oversees the Public Defender's Office in Coos County. She recently increased the yearly salary for new lawyers from $54,000 to over $74,000. That's enough to get people interested, she noted in a recent interview, but it's still tricky.
"Prior to raising it by that $20,000 a year, we had months of zero applicants," Lowe said. "We just could not get anybody to apply, and we are still down two attorneys from where we would ideally like to be."
She's added a few more lawyers to her staff, but she hasn't exactly been inundated with resumes. Although written into contracts, attorney caseload limitations are "still ludicrous," according to Lowe. For instance, an attorney working full-time may only handle a misdemeanor caseload of up to 300 per year.
Considering the amount of time it takes to analyze police reports and, sometimes, extensive video from police officer body cams, Lowe argues that this is an unrealistic goal. New lawyers sometimes lose interest in public defense employment after being overwhelmed by the volume of cases they are expected to handle.
"What you end up doing is just crushing the life out of them, and they leave absolutely defeated, and they don't want to look at public defense ever again," Lowe said.
If you check out our website, you may read up on the most current news items we've covered.