Oregon Lawmakers Are Exploring a Few Special Education Bills
There are current legislative initiatives to enhance district-level funding for special education programs, enforce full school days for kids with disabilities, and strengthen compliance with special education rules. Three proposals introduced this week in the Oregon Legislature would improve services available to children with disabilities throughout the state.
Senate Bill 575 would establish a statewide education program for kids with disabilities. The idea is analogous to laws establishing statewide programs for students of color, including those identifying as Indigenous, Black, Latinx, and LGBTQ+. On Thursday, it will be discussed in a work session.
Senate Bill 758 would let school staff report particular education policy infractions and mandate that school systems react more quickly to parents of children with disabilities. On Tuesday, with a recommendation to approve, the Senate Education Committee sent the measure to the full Senate for consideration.
When kids and teachers are having more difficulty than usual, both bills indicate increased support for those who need special education services and their families. Everyone in special education has faced unique obstacles due to distance learning and the difficult transition back to traditional classroom settings. Due to staffing constraints, some kids with special needs have not gotten the academic help they need.
These two special education-focused measures join others in the legislature that would make the Oregon Department of Education more responsible for upholding the law.
"When we look at students with disabilities, I think that we are starting to see that there are some areas that have to be focused on, things that were exacerbated through the pandemic, and that have come to light in trying to solve some of those issues," said Christy Reese, executive director of FACT Oregon, a nonprofit serving people with disabilities and their families.
As a result of the difficulty schools have experienced filling key roles, one piece of legislation involves a raise in compensation for those who deal with pupils who have impairments. Another law would make it such that every person who has direct contact with a student, even classified workers like paraeducators, would have access to the kid's information.
All pupils will have the same opportunity to attend a full school day thanks to Senate Bill 819A. The Senate had approved it earlier this month, but there have been no planned hearings on the bill in the House Education committee. A special panel has been gathering behind closed doors to debate the measure.
Yet, the bill's primary proponent, Senator Sara Gelser Blouin, is frustrated by its slow progress. In the draft law, the implementation date was set for Monday, March 27, 2023. She expressed "frustration" at the possibility that some pupils who haven't been able to attend school won't return this year.
"[Senate Bill] 819, at its core, is about letting kids go to kindergarten and first grade and second grade in 2023," Gelser Blouin said. "And it should not be an uphill battle."
According to a study from June of 2022, 986 kids in Oregon spent the 2019-2020 school year on a reduced-hours schedule. The Oregon Department of Education is now being sued because they cut short the school day for certain pupils; this report is evidence in the lawsuit.
Statewide groups responsible for supervising school boards and administrators have opposed Senate Bill 819A. According to the Oregon School Boards Association's testimony against SB819A and other particular education-related bills, "some parts of the bills would fundamentally move rights [to the state] and could put Oregon out of sync with federal special education law" or lead to more state control over school districts.
The measure is being discussed by a group of approximately 30 "education advocates," including representatives from the association. The panel charged with finding answers to problems with the measure will reportedly convene this Thursday.
Coalition of School Administrators representatives were reluctant to comment on the measure this week, noting the "sensitive nature" of continuing conversations.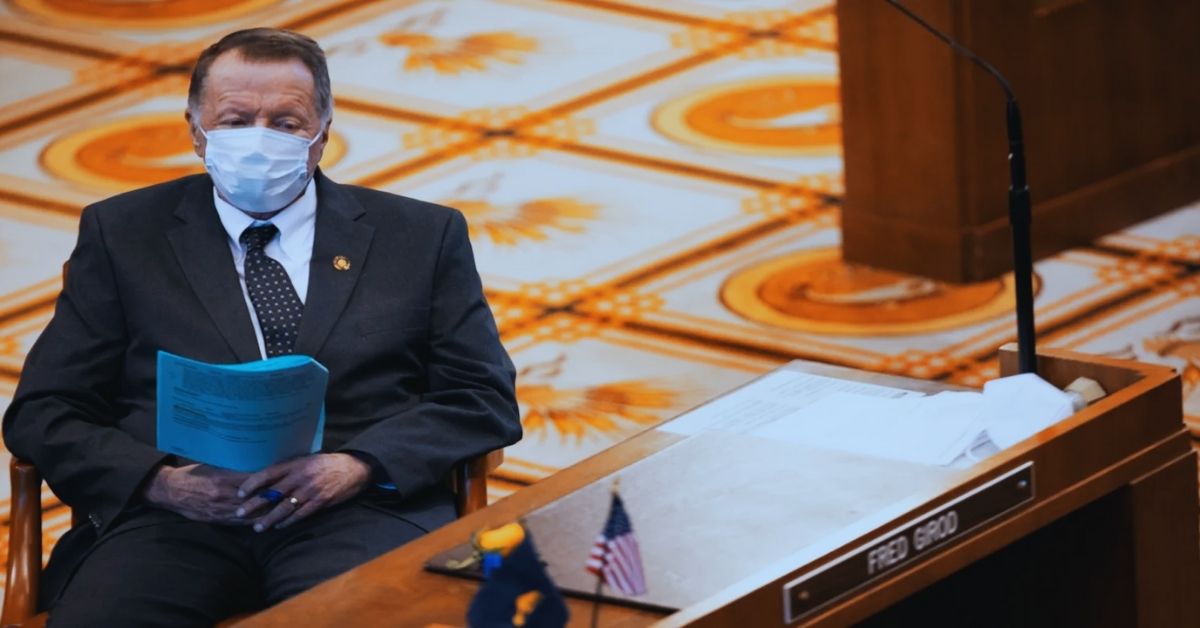 The vast majority of educators and parents are in favor of other legislation. To better serve kids with disabilities, House Bill 2895 would uncap the State School Fund, the primary financial source for Oregon school districts. Funding for kids with disabilities "may not exceed" 11% of a district's enrollment under state law.
The percentage of kids receiving special education assistance in Oregon's most extensive school system, Portland Public Schools, is 15.6%. The district's administration and faculty have lobbied for the limit to be lifted to accommodate more pupils.
"The 11% cap on state funding for special education services is something few other states do, and it feeds inequitable outcomes for both students and districts," shared PPS Chief of Student Support Services Jey Buno in testimony supporting HB2895. "It leaves all of us – but especially smaller districts – with an impossible choice: meet all students' needs with the funds you have, or arbitrarily prioritize a subset of students."
Even Oregon's statewide proportion of children getting special education assistance, at 14%, is more significant than Portland's rate of 11%, as pointed out by Portland Association of Teachers president Angela Bonilla.
"Right now, the state school fund only provides additional funding to up to 11% of the student population. This causes a disparity which hinders our ability to provide the services our students need," Bonilla said in her testimony.
Parents from the greater Portland region also spoke out in favor of the bill. Noelle Studer-Spevak, a parent in Portland, Oregon, claimed that her family had to wait a long time and pay a lot of money to have their child tested for a condition. She said that her family's difficulties stemmed from a disparity in the availability of support services across different public schools.
Wake up to the buzz in Oregon State: The headlines you need to know-
On Wednesday(March 29, 2023), the House education committee approved the measure. Next school year, Reese with FACT Oregon anticipates improvements for kids with disabilities in Oregon schools, such as increased attendance, longer school days, and additional support personnel.
"I hope that we come out with a solid path forward for all students in the state," Reese said. "That may sound very grandiose, and I hope that all of the work in this session really elevates the need for increasing outcomes for all of our students, even those who are most marginalized, which includes students with disabilities."
If you visit our site, you may read the most recent news stories we've covered and always know what's happening in the news world.