The Republican Party Should Stop Threatening to Bomb Mexico
The United States and Mexico have recently seen an escalation in tension. It's time to pay attention if we don't want Chinese vessels calling Manzanillo home.
At the border city of Matamoros on March 3, members of a dr*g gang kidnapped four American tourists. Later, two bodies were discovered. In Washington, it sparked a wave of anger. That occurred as accusations mounted that Mexico is aiding in the United States' [email protected] fentanyl overdose pandemic.
Some in Washington, D.C., react reflexively to international crises by threatening to attack or invade the country. Often, they threaten unidentified "rogue governments" in faraway places. They've recently advocated for military intervention in the United States' southern neighbor, Mexico.
Senator Lindsey Graham announced that he would file legislation classifying Mexican dr*g gangs as terrorist organizations so they could become legal targets for U.S. attacks. "I want to break the backs of these cartels, using military force if necessary," he said. "I would tell the Mexican government: If you don't clean up your act, we're going to clean it up for you."
Republicans all have the same hymnbook. Congressman James Comer, head of the House Oversight Committee, claimed Trump made "a mistake" by not striking Mexico laboratories. Republican presidential candidate and former biotech exec Vivek Ramaswamy have promised to "decimate the cartels, Osama bin Laden-style" if elected. Rep. Marjorie Taylor Greene expressed her bewilderment at why "we're not bombing the Mexican cartels who are poisoning Americans every single day" on Donald Trump Jr.'s podcast.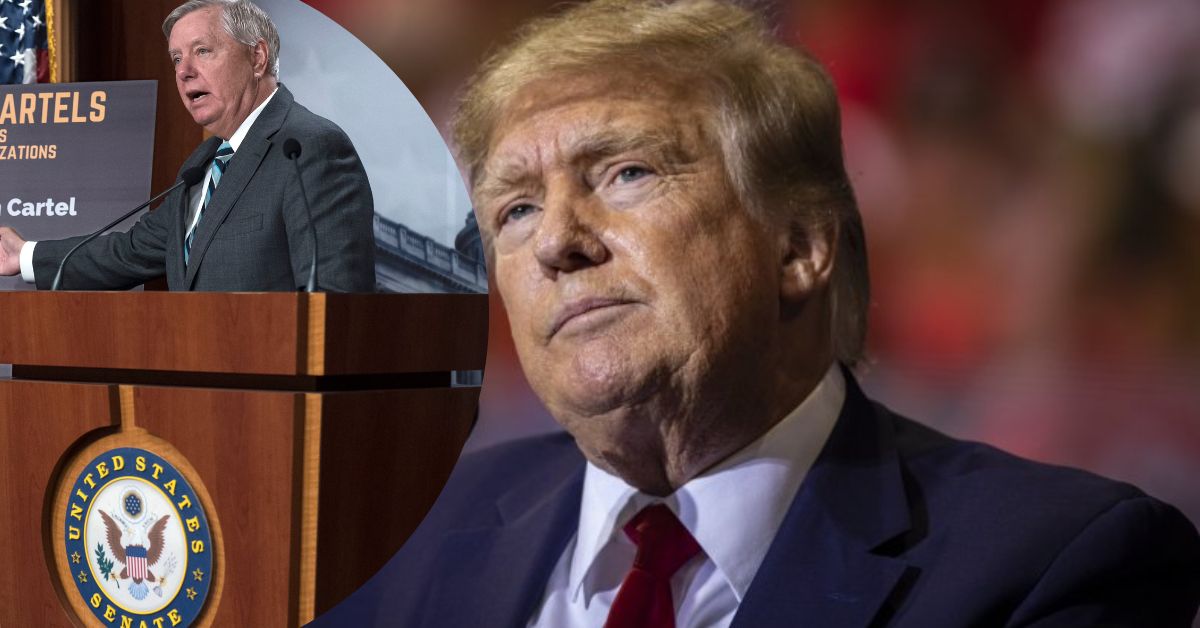 The response from Mexican authorities was swift. They made the insensitive point that the United States is a significant source of the fentanyl for international criminal organizations and that most of the g*ns used by Mexican cartels are purchased in the United States.
Foreign Minister Marcelo Ebrard responded to Washington's threats, saying, "We will not allow ourselves to be pushed around." In addition to the numerous Mexicans mu*dered by fentanyl, he said that many Mexican police officers had been slain in the line of duty trying to combat dr*g cartels. "How is it that these men dare to question our commitment or, even worse, to call for intervention in our country?"
As anger rose in Mexico, President Andrés Manuel López Obrador said he shared it. "We're very sorry about what's going on in the United States, but why don't they address their problem?" he mused. "Why don't they combat the distribution of fentanyl in the United States, the U.S. cartels that distribute fentanyl? And beyond that, why don't they care for their youth?"
As López Obrador spoke at a gathering in Mexico City's central plaza on March 18, he seemed more agitated than usual. "We remind those hypocritical and irresponsible politicians that Mexico is a free and independent country!" he thundered. "They can threaten us with any kind of outrage, but never, never will we allow them to violate our sovereignty or trample on our nation's dignity."
Historically, Mexican nationalism has been intertwined with an anti-American sentiment. About half of Mexico was annexed by the United States in the 1840s, including the present-day states of California, Nevada, Utah, and Arizona and portions of New Mexico, Colorado, and Wyoming.
In 1915, Marines conquered the Caribbean port of Veracruz, sparking anti-American riots throughout the continent despite encountering stiff opposition. A year later, General John J. Pershing embarked on a nine-month search for the revolutionary leader Pancho Villa through northern Mexico.
Most People have hazy recollections of these events. Many Mexicans remember them with great clarity. The Mexican people, recalling past invasion threats from the north, perceive a trend.
There are occasional outbursts of anti-Mexican prejudice in Washington, usually after an act of violence against American tourists. There are two key differences this time around. Initially, threats of a military assault are made. Second, this is a novel rationale for shutting down illegal fentanyl production facilities.
More than 100,000 Americans died from overdoses of fentanyl last year. Dr*g cartels in Mexico produce a lot of it using Chinese ingredients. After years of collaboration with the United States to curb this illegal trade, China only cut off its assistance in this area last year. This was one of China's retaliatory measures following then-House Speaker Nancy Pelosi's July visit to Taiwan.
We have covered some further news related to International USA. If you want are interested, then you can visit the link below:
Even if the United States sent soldiers into Mexico for a restricted reason, such as commando operations on sites used by dr*g cartels, the results would be terrible, like those in Iraq. As long as there is a significant demand in the United States, firing missiles into what we believe to be fentanyl facilities will have little impact.
But, these notions immediately spring to the minds of furious demagogues because we have given the long-term goal of collaboration with Mexico such little attention. The United States has too many international commitments. The inverse is correct in Mexico.
Our long-term prosperity depends on this connection more than anything that may happen on other continents or seas. It seems to reason that if Mexico believes it is in danger from the United States, it will take steps to strengthen its defenses. It could look to other powers for assistance. We need to learn from the anger shown this month.