'The Godfather' Role that Robert De Niro Turned Down
After the first part of Francis Ford Coppola's groundbreaking trilogy, The Godfather came out in 1972, he was known as one of the most influential directors of the 20th century.
The original film starred Marlon Brando, a bona fide Hollywood icon, as the legendary mob boss Don Vito Corleone, alongside Al Pacino, Robert Duvall, and James Caan. Two years after the release of The Godfather, Robert De Niro was chosen to replace Marlon Brando in the role of young Vito Corleone in the sequel.
Robert De Niro Turned Down a Role in 'The Godfather'
Thanks to Robert De Niro's career-defining performance, this sequel finally lived up to the lofty standards set by the original. While some viewers of the trilogy feel that the second film was better than the first, most agree that the third film, released in 1990, fell short of expectations while still being an adequate continuation of the story.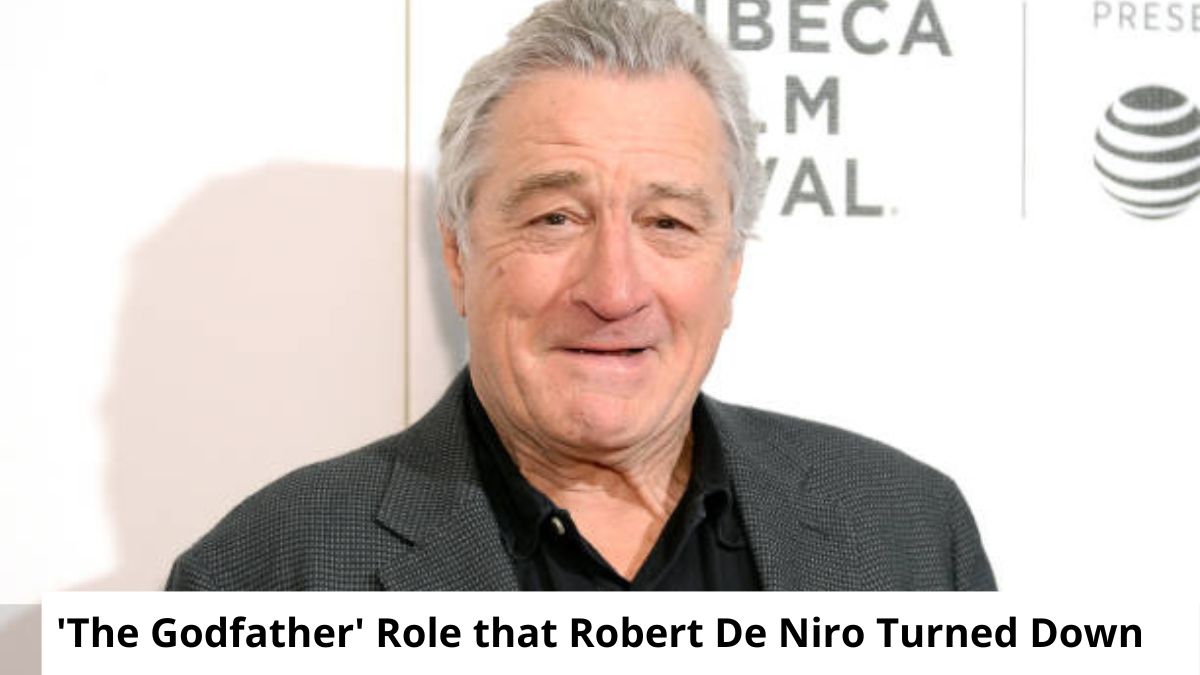 Regarding awards, the second film is a clear winner over the first. Compared to the first film, which took home three Oscars, the second film took home a whopping six. Both won the Academy Award for Best Picture, but many people believe that Robert De Niro's participation in the sequel was the deciding factor.
As it turns out, casting the first film presented an endless array of difficulties. In the first place, the studio executives reportedly weren't too keen on the idea of Brando and Pacino being in the film. On the other hand, Coppola didn't want his sister Talia Shire to be a part of the movie, either.
They were hoping to include De Niro in the first installment. He was considered for the role of Paulie Gatto, a subordinate of Clemenza (Richard Castellano), the Corleone caporegime, who was killed while driving. Peter Biskind claims that following his auditions, De Niro was considered for multiple roles, including Michael Corleone.
Al Pacino and Robert De Niro. The Godfather: Part II, 1974. pic.twitter.com/psmaLmt3xy

— roozbehariana (@roozbeh_ariana) August 22, 2022
After witnessing De Niro in action, the casting team couldn't resist asking him to audition for the lead. De Niro turned down the role of Paulie Gatto so he could film The Gang That Couldn't Shoot Straight instead. This was good for everyone.
Even though De Niro's early role in The Gang That Couldn't Shoot Straight wasn't his breakthrough, it was a much more substantial offer than anything he'd gotten from The Godfather cast. More importantly, his decision to skip the first film opened the door for him to play the film's main character in the sequel.
I hope you found the information presented above to be of use. You can also look through our news section, where we normally cover all of the most recent news and happenings around the world. Visit our website if you'd like to learn more about this topic.