Welcome back Fam! Today we are here to discuss the recent rumor going on everywhere regarding the Xbox console game. And if you're wondering whether I am talking about the Redfall getting delayed then you are absolutely right! As all the fans were too anxious if their favorite game will be out soon or not we have gathered all the details we needed for you! So do not worry read on to see if Redfall is getting delayed or not!
Recently at the Press Conference held at Microsoft E3 2021, it was a matter of surprise that this the announcement for this game was made.  In this Press Conference held for the famous vampire-slaying game, Redfall which has been produced by Arkane Studios is planning on introducing this game to all the fans really soon. 
Arkane Studios is famous for the kind of single-player game they provide and it is expected that Redfall is also going to be a similar type of work followed by the studio. However, this game has already been in buzz and has intrigued the fans in many ways.
No doubt this game will have some amazing quality of work! Meanwhile, no specific date has been shared regarding the release date of the game but it is believed that the game might be released sometime in the summer of 2022.
Are the Rumors Regarding the Redfall Getting Delayed True?
However, recently a rumor has been spread all over the Internet regarding the release of Redfall. It is most likely that Redfall might not be released in the summer of 2022. As per the podcast of  Defining Duke and the host of the show, Lord Cognito and MrMattyPlays shared the release date of The Redfall has been shifted a bit longer.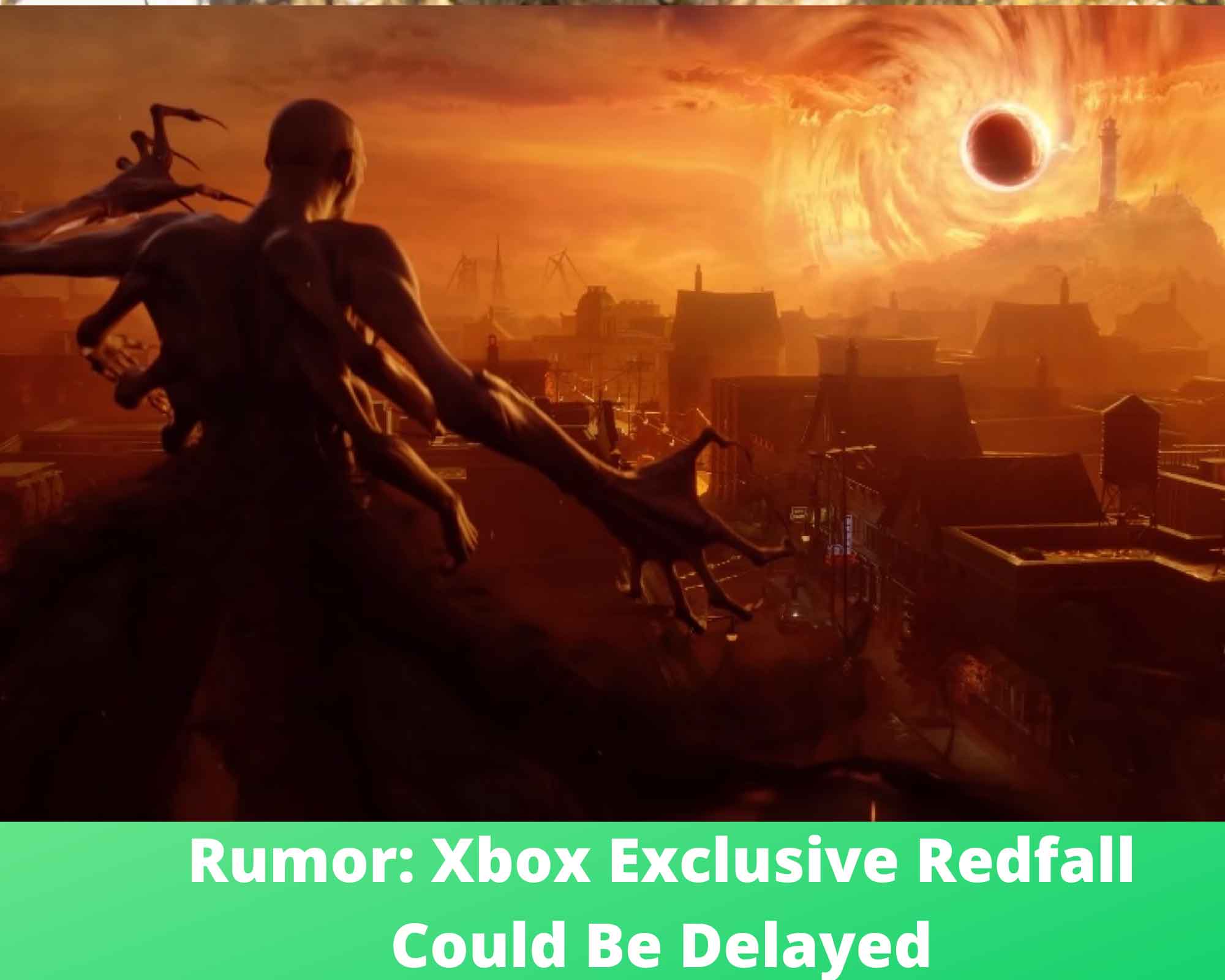 Other than that they even shared that it is possible that Redfall might now be released a bit late that is during the holidays of this year. 
And also if this is happening it is going to be a big blow for Xbox exclusives which has been lined up for the year 2022.
If the release date of The Redfall is delayed as the rumors are going on then it is going to leave a very big gap between the first release party of Xbox. As far as we know a lot of games have been lined up accordingly such as the STALKER 2: Heart of Chernobyl.
It might not be the first party Xbox game that we are expecting and it is definitely not a console exclusive of Xbox as well but it was also supposed to be released by April this year. And it has also been delayed till December just as the Redfall got delayed. And if this game also gets delayed till December then Xbox is going to face a lot of heavy losses in 2022.
Till When the Redfall Will Be Delayed?
And if the games are being scheduled for the end of the year then the year 2022 is going to be a lot busy for Xbox. With all kinds of games scheduled to be releasing such as Stalker 2 in the month of December and Starfield being released in the month of November the end of the year is already busy.
If the Redfall is being delayed in the holiday season then Xbox is going to get a lot busy. And this might also lead all the fan's attention to be divided among all the games at the exact same point in time. However, it is also possible that Xbox plans out something else and surprises us as it always does.
If that happens then we might have a lot of other games in the first part of 2022. But nothing has been confirmed yet and meanwhile we will just have to keep expecting that Redfall is going to be making up for this delay of the game.
As of now, we will just have to wait and watch what Xbox has for us and how will they cope up with the Redfall if it gets delayed. And now nothing has been finalized as these all are just rumors going around on the internet so until and unless an official announcement has been made we are believing everything is going as planned.
Till then stay tuned with us for all such amazing updates about your favorite shows and your favorite characters.
Homeworld 3 Release Date, Trailer, And Gameplay – What We Know So Far