Senator Joe Manchin Unexpectedly Supports Biden's Environment and Tax Proposals
To everyone's surprise, a senator from the Democratic Party who has been a constant political headache for the White House has announced his support for President Joe Biden's top priority.
Joe Manchin has stated his support for a bill that would increase corporations' taxes to combat climate change and reduce the cost of healthcare.
Must read-
West Virginians had previously voiced opposition to the plan due to concerns that increased spending would have a negative impact on inflation.
If the bill were to pass, it would represent a significant legislative victory for Mr. Biden.
Joe Manchin Surprisingly Supports Biden's Climate and Tax Proposals
The Democrats, who are fighting to keep control of Congress in the upcoming midterm elections in November, could get a much-needed electoral boost if he is able to save a central plank of his domestic agenda.
The president proclaimed, "If enacted, this legislation will be historic."
Mr. Manchin offered few specifics in a joint statement released with Senate Democratic leader Chuck Schumer on Wednesday night.
Democrats had proposed a $3.5tn (£2.9tn) bill, but the compromise bill is said to be much more modest.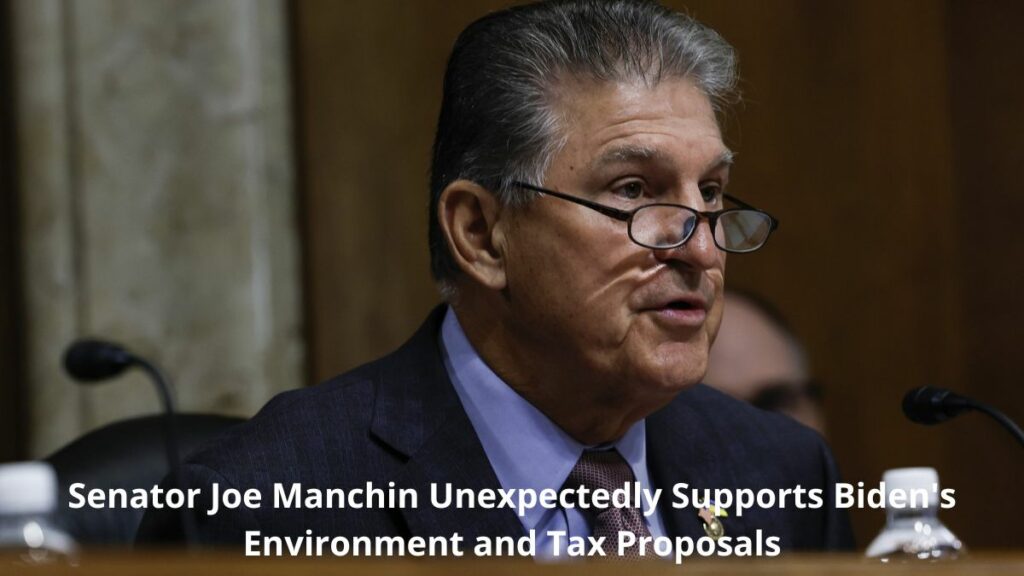 Both Senators Manchin and Schumer claimed it would help the United States cut its carbon emissions by 40 percent by 2030.
In order to combat pollution's effects on low-income communities, the bill would allocate $369 billion to climate policies like solar and wind energy tax credits and electric vehicle subsidies.
According to a statement released by Mr. Schumer, "by a wide margin, this legislation will be the greatest pro-climate legislation that has ever been passed by Congress."
Additionally, Senators Manchin and Schumer claimed that the bill's cost of $739 billion (£608 billion) over the next decade could be covered by increasing the corporate minimum tax on large corporations to 15 percent, increasing Internal Revenue Service tax enforcement, and allowing the government to negotiate prescription drug prices.
In order to pass the Senate and send the bill to the House of Representatives, where Democrats hold a razor-thin majority, President Biden needs the support of all 50 Democratic senators and Vice President Kamala Harris' tiebreaking vote.
If the bill is signed into law, it will be a major victory for the president because it will codify many of his most important policy goals and provide a chance to revive his domestic economic agenda, which has stalled in recent months due to failed negotiations.
The bill still falls far short of the White House's original $1.9tn Build Back Better agenda, which aimed to radically overhaul the health, education, climate, and tax laws of the United States.
That earlier plan is "dead," Mr. Manchin declared on Wednesday, after months of uncertainty in the Senate.
It is unclear what prompted the West Virginia senator to make such a dramatic about-face and suddenly back the new bill. Since he represents a conservative state that overwhelmingly supported former President Trump, he stands out as something of a political oddity.
I hope you found the information presented above to be of use. You can also look through our news section, where we normally cover all of the most recent news and happenings around the world. Visit our website if you'd like to learn more about this topic.