Steven Perry Net Worth 2023: Dolly Parton Rock Album Features Steve Perry
Steven Perry Net Worth: American singer and composer Stephen Ray Perry was born on January 22, 1949. From 1977 to 1987, and again from 1995 to 1998, he led the rock band Journey during their most financially successful eras.
Several of Journey's most popular songs were written or co-written by him. Perry's solo career was most fruitful between the mid-1980s and the mid-1990s; he had occasional performances in the 2000s before making a complete comeback to music in 2018.
Steven Perry Net Worth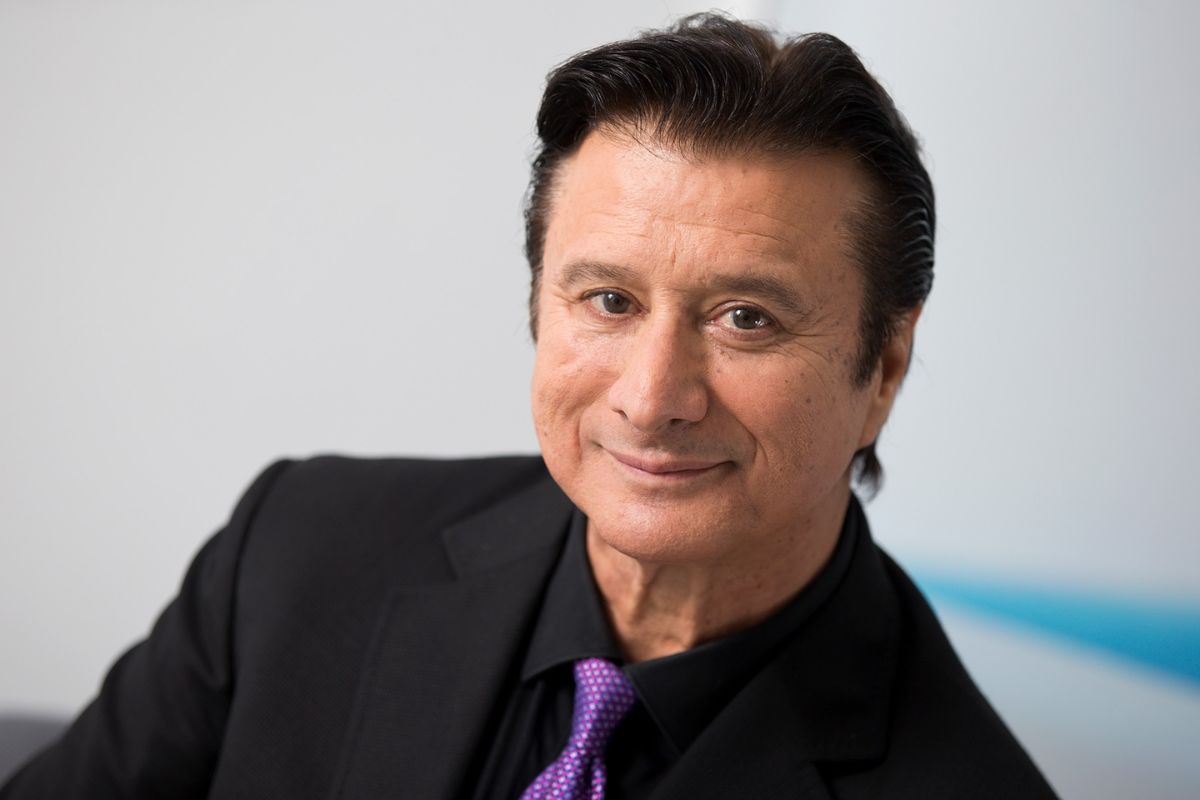 Steve Perry is an American singer, songwriter, and musician who has a net worth of $70 million. As the band's frontman, Perry is one of his most recognizable achievements. Outside of Journey, Steve Perry has experienced a successful solo career and is widely considered to have one of the finest voices in music history.
You also like it:-
Dolly Parton Rock Album Features Steve Perry
Dolly Parton is actually making progress on her long-rumored rock album. The freshly minted member of the Rock & Roll Hall of Fame highlighted a few fascinating people she's asked to appear on the record. A name from the list? Steve Perry.
The Journey power ballad "Open Arms" will reportedly be covered by Parton and Perry, as reported by Ultimate Classic Rock. Perry wrote on Twitter, "If Dolly says it's real, then it must be true…her voice is fantastic!", which seemed to validate the rumor.
Ultimate Classic Rock adds, "Parton also cited Steven Tyler and stated she'll be doing 'Elton John's song,' though she didn't confirm a specific title or whether John would be singing with her." Additionally, Parton stated she's been reaching out to musicians personally instead of going via publicists noting, "I send a message myself because I feel they don't need to hear that through somebody else. … I'm thrilled to do it, I truly am. The album has the makings of a solid release, in my opinion.
Journey's First Gig Nervous Steve Augeri Threw Up
Rolling Stone's interview series King for a Day comprises long-form interviews between senior writer Andy Greene and vocalists who had the unenviable job of fronting prominent rock bands after the departure of a renowned frontman.
Before His First Gig With Journey, Steve Augeri Got So Nervous He Threw Up https://t.co/fV8CrjyIvG #Music #MusicFeatures

— Siglov Freudivan (@DerangedRadio) June 6, 2022
Some of them stayed in their bands for years, while others lasted just a few months. However, in the end, they all learned that even substitute vocalists may be replaced. This installment includes former Journey vocalist Steve Augeri.
Over the course of its 50-year career, Journey has had six different lead singers. There were members who lasted only a few months, while others stayed for nearly a decade. But none suffered the extreme pressure that Steve Augeri faced throughout his tenure from 1998 to 2006. After the band split with Steve "The Voice" Perry, many listeners were resistant to the concept that anybody else could take Perry's place.
Isolated Rocker Steve Perry Teases New Original Song After Years
Rock star Steve Perry, former lead vocalist of Journey, delivered fans an early Christmas treat on TikTok this week. The Rock and Roll Hall of Famer previewed a new original Christmas song, "Maybe This Year," and even sang a few bars of the tune a cappella, revealing his famed voice has held up well: Maybe This Year? Follow me anywhere you stream music!
If Perry decides to release "Maybe This Year," it will be his first original song since his highly acclaimed "Traces" album in 2018. Additionally, Perry has a Christmas album that is only covers. Perry stopped performing publicly frequently after the late 1990s (although he was often seen at Giants games helping to hype the crowd).
He revealed his decision to leave the industry to The Hollywood Reporter in 2013. When Journey was still selling out stadiums, I jumped ship. After reaching my limit, I had to go.
"Maybe This Year" is Journey's Steve Perry's first solo Christmas song.
Steve Perry, formerly of the band JOURNEY, is back with a deluxe version of his holiday CD, "The Season, " which showcases him as a perfect interpreter of the traditional Christmas repertoire. Steve's first original holiday song, "Maybe This Year," can be found on "The Season (Deluxe Edition)," and a soulful new rendition of the Donny Hathaway classic "This Christmas" can be found on the same album.
Says Perry: "I wanted to compose an original Christmas song of my own, so Dallas Kruse and I began composing what became 'Maybe This Year'. I penned the poetic expression on how the holidays may bring both happiness and melancholy, and how both bring me a sense of gratitude for the years past and a wish to carry these festive feelings we share into the new year.
In addition to the classic "Maybe This Year," I've included "This Christmas," my personal favourite by Donny Hathaway. In honour of my good buddy Lamont Dozier, I present you with both of these songs."
For more information visit greenenergyanalysis.com.