Succession Season 3 The Dispute Among Roy Family Continues
The HBO television series Succession, directed by Jesse Armstrong, is a black comedy-drama to jail and all the others talks circling the Roy Family. Season 2 left the audience with the greatest cliffhanger of Logan being betrayed by his son Kendall. After a two years long break, Succession Season 3 is back on track. The series has a high rating of 8.6 at IMDb. Being a blockbuster Succession series has won Emmy, Bafta, and Golden Globes awards. 
The Most Awaited Comeback
Succession Season 3 is set to make its comeback in the fourth quarter of 2021 from October to December. It is a part of Warner Bros Television distribution. You can tune into HBO to watch all seasons of Succession and enjoy the family feud for the company. 
The Members of Roy Family and Their Alliance
The series has many characters, and Succession season 3 has some new faces, including 
Sanaa Lathan, Linda Emond, Jihae Kim the rest of the crew includes
CHARACTER
PORTRAYED BY

Logan Roy

Brian Cox

Kendall Roy

Jeremy Strong

 

Roman Roy

Kieran Culkin

 

Siobhan "Shiv" Roy,

Sarah Snook

 

Greg Hirsch

Nicholas Braun

 

Tom Wambsgans,

Matthew Macfadyen 

Connor Roy,

Alan Ruck

 
The Story Of Roy Family
The main story of Succession revolves around the Roy family and their media conglomerate Waystar RoyCo. Logan Roy, The founder of Waystar RoyCo, has four children. Connor, son from the first marriage. Kendall, Roman, and Siobhan are Logan's kids from his second marriage to Lady Caroline Collingwood. Connor always stays out of the family business and shows no interest in the company.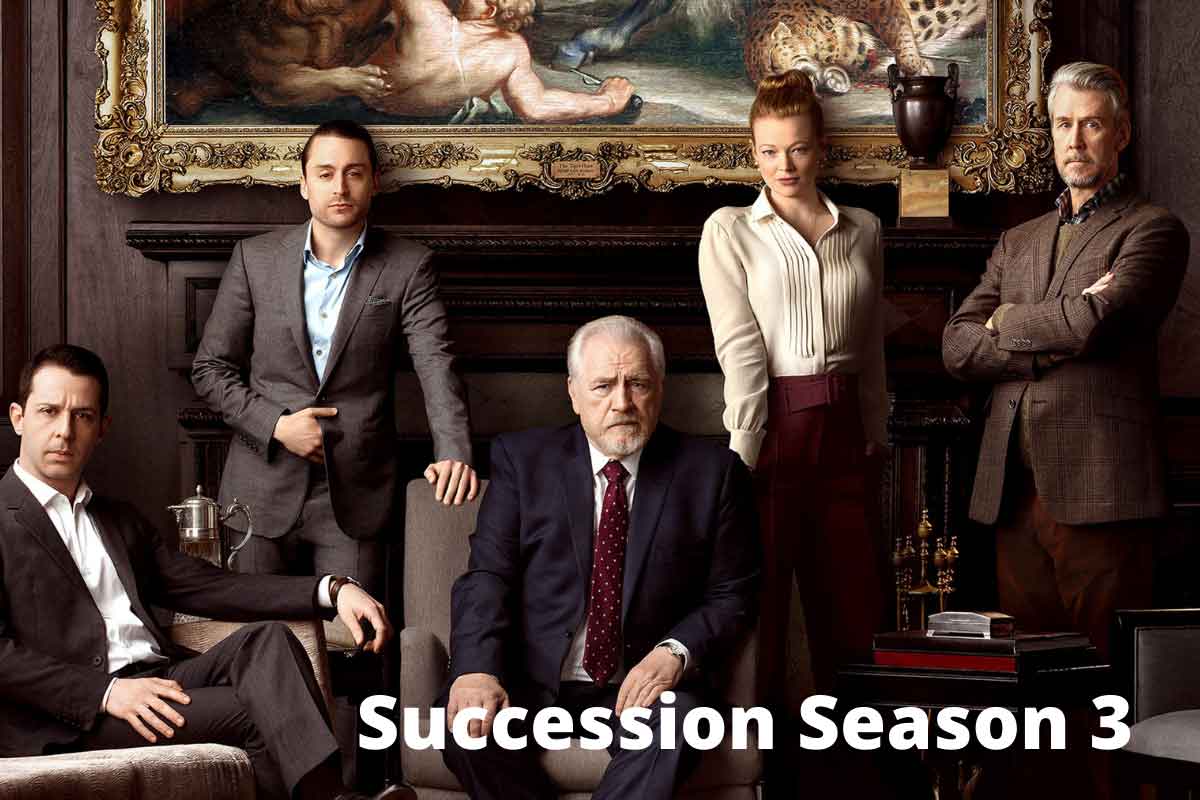 Logan's kids from his 2nd marriage start all their evil traps to outrun their father and over-take the company for themself. At the end of season 2, Logan is betrayed by his son Kendall in a press conference stating that Logan was aware of all the crimes and misconduct happening in the company. 
Succession Season 3 starts with a furious Logan because his son Kendall's behavior at the press conference ends up in a precarious position. The season has led to an ultimate family end game war to secure political power, economic alliance, and family without letting go of the company. Season 3 will answer all the cliffhanger questions left untold in the previous season. 
Nerve Biting Preview
Succession Season 3 trailer was released not long ago, on July 6th, 2021. It starts with Kendall looking at the mirror and telling his name out. Everyone at the office is running around saying, "is he coming here." Furious Logan is all set to kill his son because of his little act at the press conference. Everyone tries to calm down Logan. 
Later it is seen that all the Logan kids are gathered up and talking about what's going on. Kendall influences his siblings, stating that his father would send not only him to jail but all the others too. Later Logan confuses shiv by asking if she is a part of the family or not. 
Must Check: Derry Girls Season 3: Release Date, Cast, Plot, Trailer and Latest Updates
With that in mind, the next scene shows shiv making a deal with roman that is she will be let to take on the company if she helps to fight against her dad Logan along his side. Greg is scared that he is the only one exposed to this situation without any safety measures. Greg is threatened by Tom, saying Logan is on his way to fire up million poisonous spiders on him. A nervous Greg replies that it is very dramatic. 
We can hear Kendall's voice saying, " you wanna be on the side of good or evil?" Later, Kendall's assistant is seen talking to Logan, where furious Logan curses and threatens his son with all his behavior. Kendall gives a hilarious reply connecting an old fairy tale that he would run up the beanstalk as funny as it may sound
The audience is left with an evil laugh of Logan at the end of the trailer, making them curious about what will be his next move.