Taylor Hawkins Cause of Death Revealed
Widow of Foo Fighters drummer Taylor Hawkins breaks silence over his death more than two months after his passing.
Hawkins was found unresponsive in his hotel room in Bogotá, Colombia, on March 25. He was 50 years old. Preliminary toxicology analysis of his urine revealed the presence of 10 different drugs.
His wife, Alison Hawkins, whom he wed in 2005, released a statement on his Twitter account, and his bandmates announced two memorial concerts in September.
Taylor Hawkins' Widow Breaks Silence on Foo Fighters Star's Death
The statement began, "My deepest thanks and admiration go out to the global Foo Fighters community and Taylor's fans far and wide for the outpouring of love each, and every one of you has shown out, beloved Taylor. Your kindness has been an invaluable comfort for my family and me during this unimaginable grief."
"As Taylor's wife, and on behalf of our children, I want to share how much you meant to him and how dedicated he was to 'knocking your socks off during every performance," Alison Hawkins, who had three children with her late husband, continued. "Taylor was honored to be a part of the Foo Fighters and valued his dream role in the band every minute of his 25 years with them. We consider every band member and the extended Foo Fighters team our family."
"Taylor's endearing spirit and deep love of music will live on forever through the collaborations he so enjoyed having with other musicians and the catalog of songs he contributed to and created," she wrote. "In celebration of his life, it is now up to all who loved him most to honor Taylor's legacy and the music he gave us."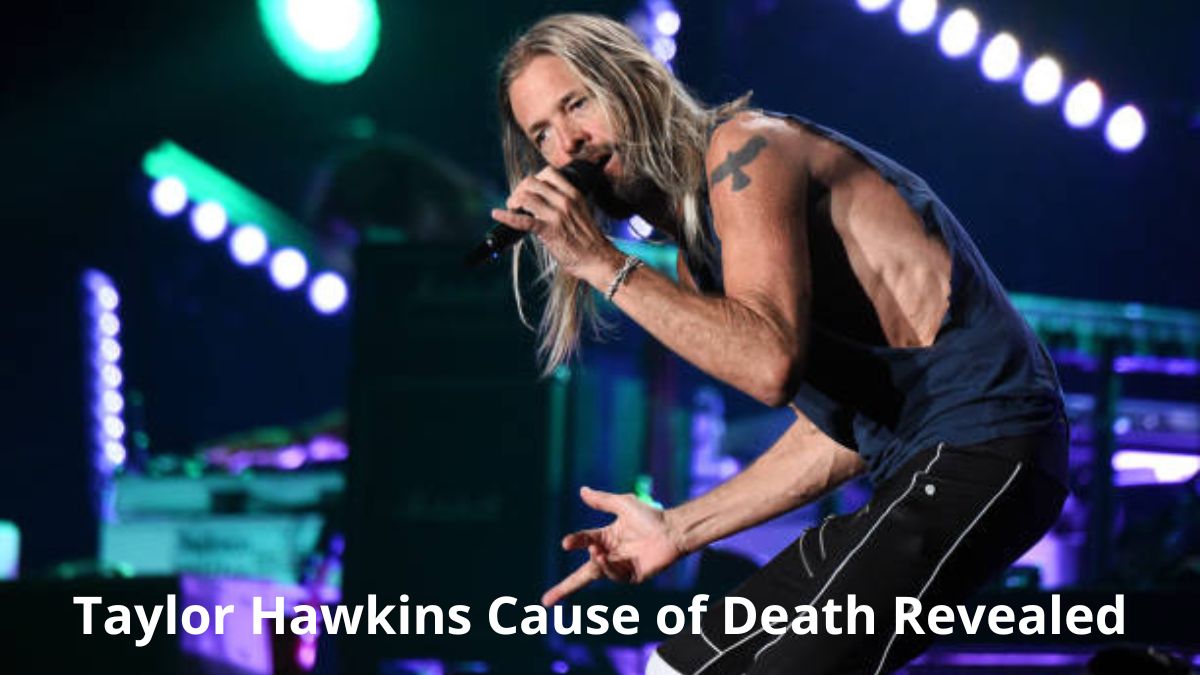 She concluded her message by reiterating her gratitude for the "love and sympathy" of her husband's fans, adding: "Taylor loved all of you & we love you too."
Following a tweet from Taylor Hawkins' account, it was announced that tribute concerts would be held on September 3 at London's Wembley Stadium and on September 27 at Los Angeles' Kia Forum. Concert lineups will be announced at a later time.
"For our dear friend, our badass bandmate, our beloved brother…Foo Fighters and The Hawkins family bring you the Taylor Hawkins Tribute Concerts," the official Foo Fighters Twitter account wrote.
A statement on the band's website reads, "Dave Grohl, Nate Mendel, Chris Shiflett, Pat Smear, and Rami Jaffee will join the Hawkins family in honoring the life, music, and love of their husband, father, brother, and bandmate with The Taylor Hawkins Tribute Concerts."
Hawkins's death meant that the band couldn't play at the 2022 Grammy Awards that were scheduled for April. Furthermore, the band called off their entire tour.
Due to the "staggering loss of Taylor Hawkins," the band announced the cancellations on March 29. They urged fans to use the time to "grieve, heal, pull our loved ones close, and appreciate all the music and memories we've made together."
A Message from The Hawkins Family pic.twitter.com/mOOI9PXtJD

— Taylor Hawkins (@taylorhawkins) June 8, 2022
Musicians from all genres and backgrounds expressed their sorrow and respect for the Foo Fighters' drummer after news of his passing spread at the end of March. A video of Hawkins meeting a star-struck fan in the days before his death went viral as fans paid tribute to him.
Although he is better known for his work with Foo Fighters, he has collaborated with artists like Alanis Morissette, Coheed, and Cambria. Taylor Hawkins and the Coattail Riders was his own band that he led.
I hope you found the information presented above to be of use. You can also look through our news section, where we normally cover all of the most recent news and happenings around the world. Visit our website if you'd like to learn more about this topic.