Taylor Swift Releases Haunting New Song 'Carolina' from Where the Crawdads Sing
Taylor Swift's new single has arrived at long last.
Three months after previewing the song in the trailer for the upcoming film Where the Crawdads Sing, which stars Daisy Edgar-Jones, Taylor Swift released a haunting ballad titled "Carolina."
Swift's chilling vocals on "Carolina," which she wrote and produced with longtime collaborator Aaron Dessner, recall the film's plot as she sings about moving covertly through different locations.
Have a peek at-
Taylor Swift Releases Haunting New Song 'Carolina'
On the slow-paced track, Swift sings, "Into the mist, into the clouds / No, you didn't see me here." "They'll make a fest, I'll make it count / Carolina knows."
Where the Crawdads Sing is based on Delia Owens' best-selling novel from 2018, and it tells the story of Kya (Edgar-Jones, 23), a young girl who is left alone in North Carolina marshes after her family abandons her. She develops independence by learning on her own, instead of attending school, and by reading lessons from a local boy who becomes her first love. Kya is a successful nature almanac author thanks to her in-depth familiarity with the environment in which she was raised.
Kya is an introvert who falls for Harris Dickinson, the town's golden boy, but their romance takes a dark turn when she is accused of murdering Dickinson and stands trial.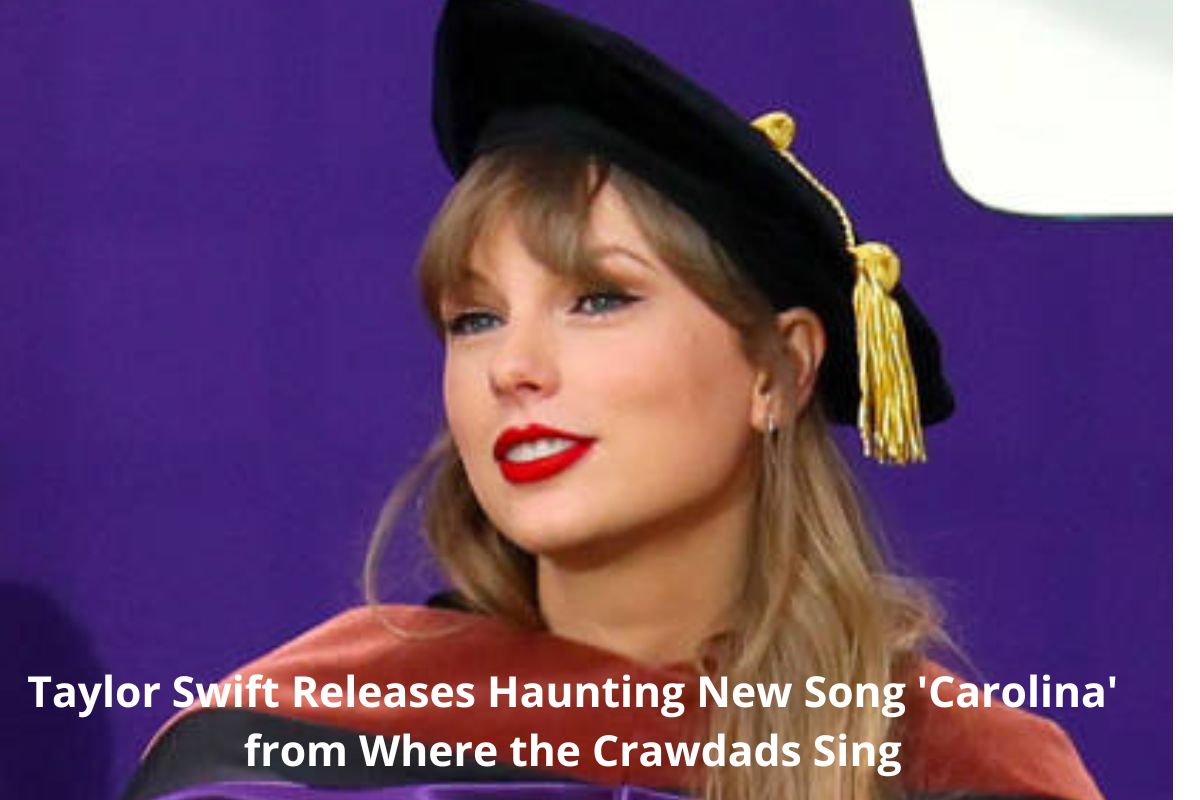 With a voiceover, Kya says, "Being isolated was one thing; being hunted, quite another." The trailer was released in March.
Upon the trailer's release, Swift took to Instagram to share her excitement over the new music featured in the film, as well as to admit that she had "gotten absolutely lost in" the book "years ago."
"As soon as I heard there was a film in the works starring the incredible @daisyedgarjones and produced by the brilliant @reesewitherspoon, I knew I wanted to be a part of it from the musical side," she continued. "I wrote the song 'Carolina' alone and asked my friend @aarondessner to produce it. I wanted to create something haunting and ethereal to match this mesmerizing story."
The "All Too Well" artist has been quiet since the release of "This Love (Taylor's Version)" from her 2014 album, 1989, which she re-recorded and released on streaming services after hearing it in the trailer for the coming-of-age series The Summer I Turned Pretty on Amazon Prime Video.
Olivia Newman's Where the Crawdads Sing, starring Taylor John Smith and David Strathairn, opens in theatres on July 15.
I hope you found the information presented above to be of use. You can also look through our entertainment section, where we normally cover all of the most recent TV episodes, web series, anime, and other media. Visit our website if you'd like to learn more about this topic.