The changeling: Apple tv+ new horror in the making- get to know about the plot, cast, and release date here! 
It's a good day for horror aficionados! The Changeling, a terrifying thriller based on Victor LaValle's best-selling novel of the same name, has been ordered to series for Apple TV. Apple Studios and Annapurna have teamed up to produce the Changeling series. Matsoukas, Megan Ellison, Sue Naegle, Patrick Chu, Ali Krug, and Khaliah Neal will serve as executive producers.  First released in 2017, The Changeling was named one of the New York Times Book Review's 100 Notable Books of the Year, and Here are the bits and bobs. 
The changeling Release date
Unfortunately, there is no estimated release date at this time, but we'll be sure to let you know as soon as we learn anything. For now, we'll have to wait till the film's production begins before we get our first look. But we're confident it'll be worth it in the end. A late 2022 or early 2023 release date for The Changeling for Apple TV+ is likely due to The Changeling's recent announcement and lack of production scheduling. On the other hand, Apple does not disclose formal release dates until a lot closer to the actual date of the release.
A total of 12 projects are currently in post-production, while another 12 are actively filming on Apple TV+, which has been very active during the pandemic.
The changeling Cast
We only know that Lakeith Stanfield will be playing the primary role. His work in the 2021 film "Judas and the Black Messiah" earned him an Academy Award nomination for best-supporting actor. Many more films have starred him, including "Sorry to Bother You" and "Straight Outta Compton." CAA and Ginsburg Daniels Kallis represent him, as does Colin Stark of CAA. He's the only actor that Apple TV has officially confirmed.
The changeling Plot
"Changeling" has been described vastly as an adult version of a fairytale." As well as horror and motherhood tales, the book takes you through a risky journey through a New York City you never knew existed. Kelly Marcel (Cruella) will write and executive produce, while Melina Matsoukas will direct.  It is the saga of Apollo Kagwa, a book salesman who becomes a father when his wife Emma begins acting suspiciously and departs. When he encounters a mysterious man who tells him where Emma is, he finds her. Kagwa was born to a Ugandan mother and a white father who had been missing for a long time before he was born. He struggles to make ends meet, a book salesman, especially after he marries librarian Emma and has a son, Brian. When Apollo — the character Stanfield portrays — and Emma have their son Brian, it seems like both a joy and a hardship for the young dad.  
Apollo considers himself to be one of the "New Dads," fathers who are fully immersed in parenting their children, anxious to make up for the lack of engagement of their marrying librarian Emma and having fathers, but also terrified and insecure since they're making it up as they go.  The plot takes a swing for the worst when some young-parent tussles and mysterious images on their smartphones foretell doom.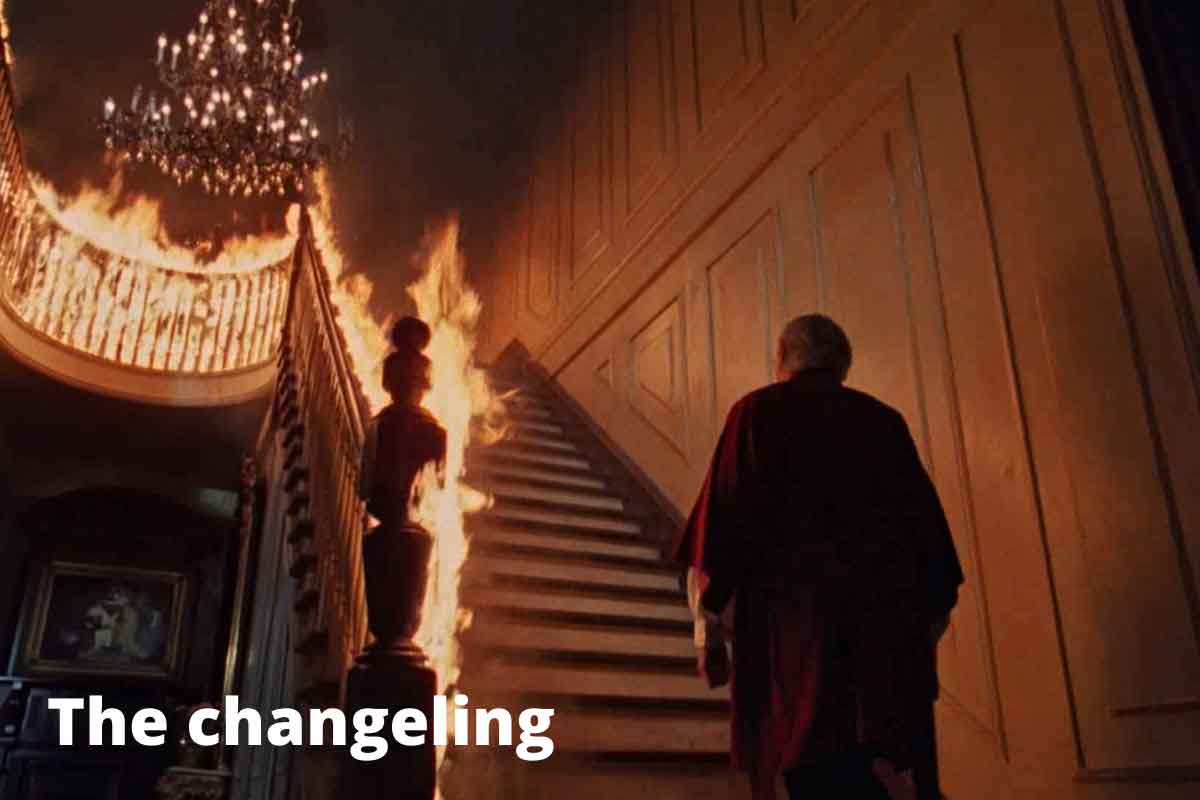 A mysterious message appears on Emma's phone but quickly disappears before anyone else can see it, and Emma's sister Kim fears she's going through postpartum depression, so Apollo advises her to take medication. Emma, who has begun to wonder if Brian is genuinely her son, conducts a terrible thing and afterward flees, abandoning Apollo heartbroken, childless, and uncertain of how to move forward in his life. When Apollo's frightening childhood nightmares about his missing father start to reoccur, and a stranger claims to choose to help him get back his wife, he's sent into a panic attack. Maurice Sendak's Outside Over There, about a girl whose baby sister is taken by goblins, is a book Apollo's father read to him incessantly when he was a child, and it's stuck in his head. Apollo appears to be willing to go to any extent to find out what happened to his wife and his son shortly.
It's still uncertain to which extent Apple Tv+ will take the plot from the novel,  but what is certain is that there will still be some variations- more horror ones! 
Must Check