Fate: The Winx Club Season 2 – Everything you need to know about
Fate: The Winx club Season 2 first season had it all. The YA series, which was based on the Nickelodeon Winx Club cartoon series from the 1990s, served up a heaping dose of ancient magic, teen turmoil, and creepy crawlies. It was a huge hit right away, which was fantastic for the cast and staff.
Are there any plans to return for a second round?
When will the second season of Fate: The Winx Saga air?
Despite the show's success, Netflix did not immediately sign off on the second season, instead of waiting a month or so before revealing the news. It would have been terrible to end the amazing trip early because there were so many plot holes and story arcs at the end of the season. Season two has officially been announced, and there's more great news on the way. Two extra one-hour segments will be added to the second season, according to Variety. The paranormal coming-of-age series' creator and creative director will be Brian Young (creator of The Vampire Diaries).
Season one premiered in January, and we expect Netflix will stick to the same release schedule that has proven so successful, with season two following suit in 2022.
What will transpire in season 2 of Fate: The Winx Saga?
Over Alfea College, a heavy cloud has arisen. After killing Farah, Rosalind, who was released by Bloom after taking advantage of the student's ignorance, is now in power. And Silva has been charged with the attempted assassination of Andreas, who is still alive after surviving the fight of Aster Dell (where he was supposed to have killed 16 years ago).
Rosalind now has the ultimate say, believing that the faculty, and hence the students, would follow suit. You don't have to be in the producers' room to figure out that Alfie's version of Dumbledore's Brigade will be working to rectify some significant wrongs in season two. According to Rosalind, warfare is also on the line, with The Burned Ones pale in comparison to what lies next. But what will it include in detail? And who will emerge victoriously? What we do know is that Bloom and her fairy magic will play a crucial role.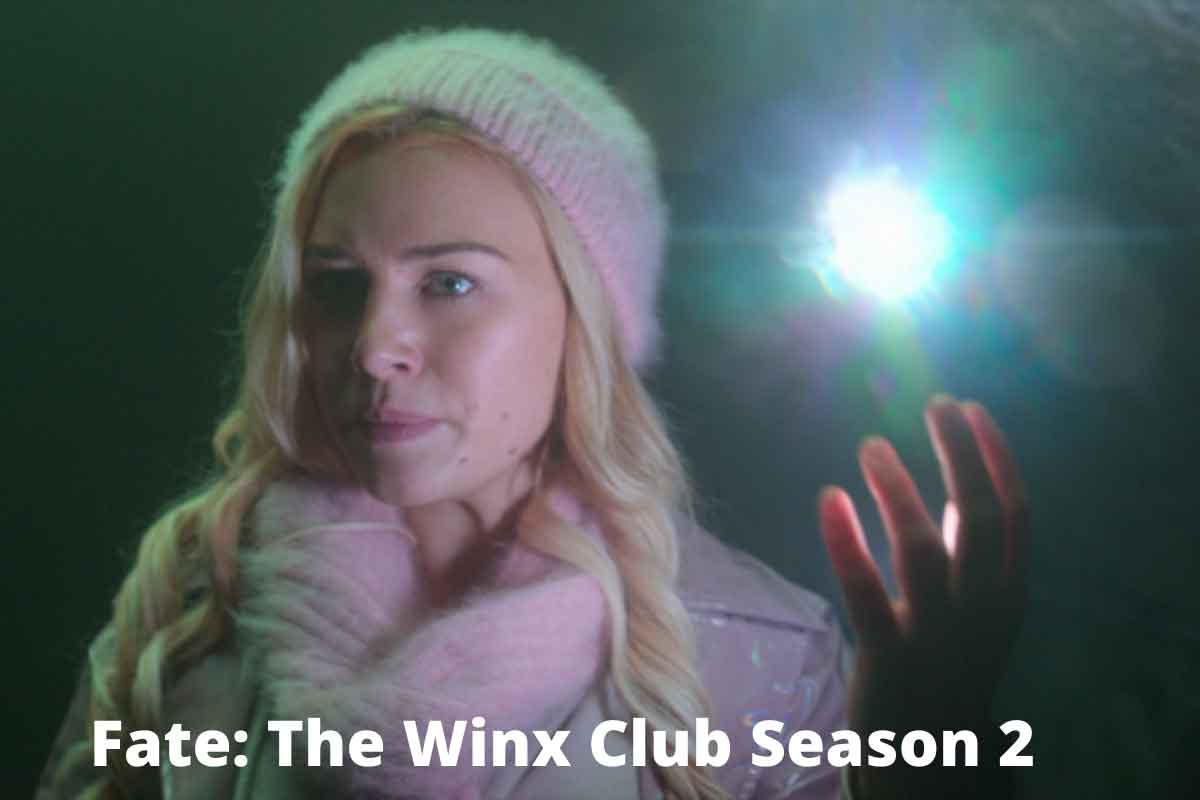 Rosalind, we learned, was the one who let The Burned Ones through the barricade and onto the college grounds.
Bloom's abilities were put to the test to determine if they could manage the threat, and they did. Rosalind has effectively turned into a complete fairy, sprouting wings and accessing old magic thought to be forgotten – a huge improvement for Bloom, but it also implies that, like the venous witches who kidnapped Cowe, she will be more desperate than ever to regain control of her gifts. Will she, however, be successful?
Season 2 cast of Fate: The Winx Saga: What's in it, and who's in it?
Rosalind broke Farah's neck, and it was game over for Farah (Eve Best) (Lesley Sharp). Everyone thinks the former school principal is on a hiatus in the mountains but, in reality, she's pushing daisies. But, given that this is a show where anything can happen, we wouldn't rule out Farah appearing again in the future.
Rosalind, on the other hand, is still alive and well, so she'll certainly be back, along with Bloom (Abigail Cowen from Chilling Adventures of Sabrina), Aisha (Precious Mustapha), Musa (Elisha Applebaum), Terra (Eliot Salt), Stella (Hannah van der Westhuizen), Sky (Danny Griffin), Riven (Freddie Thorp), Beatrix (Sadie Soverall), and Silva (Rob James. Among other characters are Dane (Theo Graham), Queen Luna (Kate Fleetwood), Andreas (Ken Duken), Sam (Jacob Dudman), and Harvey (Alex MacQueen).
Is there a trailer for Season 2 of Fate: The Winx Saga?
There isn't a season 2 trailer for Fate: The Winx Saga yet, but we'll let you know as soon as one becomes available.