How Did JJ Vallow and Tylee Ryan Die? Here's What We Know
Sins of Our Mother, a true crime documentary series, premiered on Netflix on Wednesday, September 14. Lori Vallow Daybell, known as the "doomsday mom" due to her misdeeds, is the subject of this harrowing account of her life.
After being jailed for the murders of her two children, ages 7 and 16, Joshua "JJ" Vallow and Tylee Ryan, Lori gained widespread attention. But what caused their deaths? So, where exactly is Lori at this time?
What Was JJ and Tylee's Cause of Death?
In the time leading up to JJ and Tylee's disappearance, their loved ones worried that Lori's preoccupation with the end of the world had reached a dangerous level since she insisted on thinking that they were zombies.
Tylee was reportedly last seen in late September 2019 while visiting Yellowstone National Park with Lori's brother, Alex Cox. However, JJ was last seen by eyewitnesses at his elementary school not long before his mother pulled him from all of his classes to homeschool him.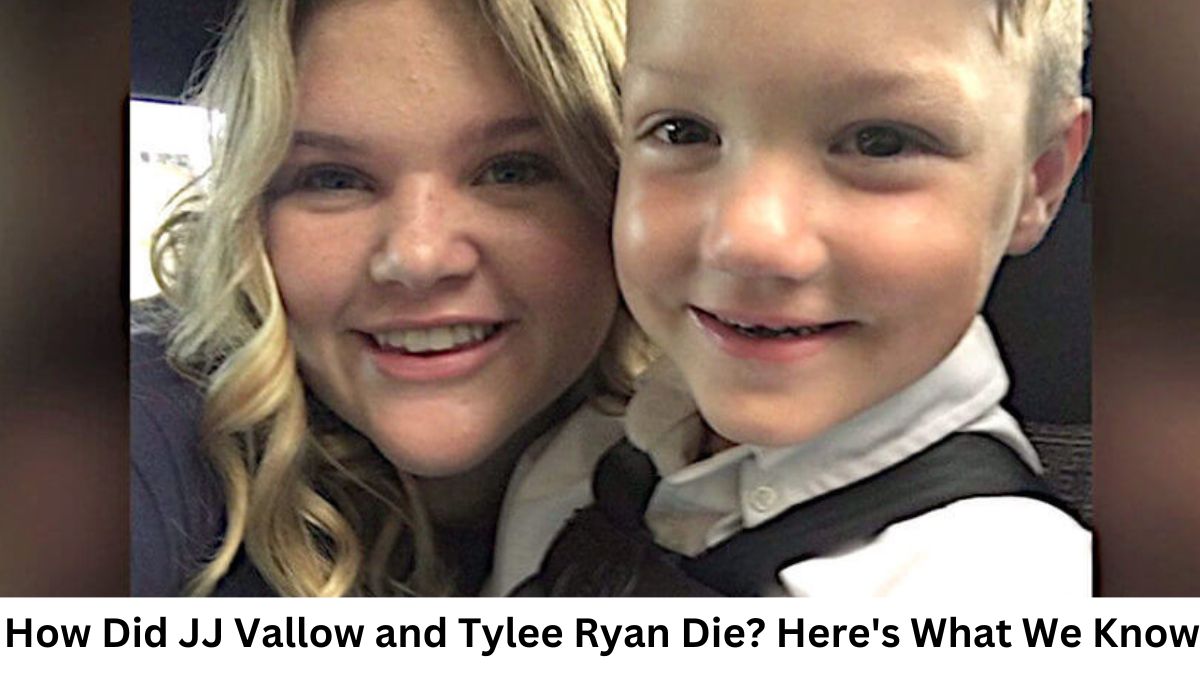 Family and friends rallied to have officials check on the children's health after they went missing. It wasn't until June of the following year that their remains were discovered.
In her story, Lori said that JJ was in Arizona visiting a relative. Both her son and daughter were found slain and buried on Chad Daybell's property in Salem, Idaho.
Tylee's body was burned, mutilated, and put in a pet graveyard on the property, while JJ's body was recovered in a duct-taped garbage bag.
There are currently only two people who know the full truth about what happened to JJ and Tylee, and they are Chad and Lori. Nonetheless, detectives unearthed a sequence of coded texts that revealed crucial details.
According to the affidavit, Chad texted, "Well, I've had an interesting morning! I felt I should burn all of the limb debris by the fire pit before it got too soaked by the coming storms."
There's a Satanic Calendar connection with the murders of Tylee Ryan and JJ Vallow. Tylee was 16 years old. Shes dies around Sept 8, 2019. Her body was found buried, dismembered and partially burned. (2/3)… #LoriVallow #ChadDaybell pic.twitter.com/Ke6OVhzc95

— Carlos Gonzalez (@llTheFifthAgell) March 25, 2021
The message continued, "While I did so, I spotted a big raccoon along the fence. I hurried and got my gun, and he was still walking along. I got close enough that one shot did the trick. He is now in our pet cemetery. Fun times!"
After years of investigation, Lori was finally charged with first-degree murder and conspiracy. Where, though, has Lori gone?
Lori has been indicted for the deaths of her husband and children for two years, but she has yet to stand trial. She entered a not guilty plea for all three accusations against her in April 2022. The state's intention to seek capital punishment was later announced.
As of right now, Lori and her alleged lover Chad will both stand trial in January 2023.
I hope you found the information presented above to be of use. You can also look through our news section, where we normally cover all of the most recent news and happenings around the world. Visit our website if you'd like to learn more about this topic.