When Does Student Loan Forgiveness Application Open? Here Are 5 Steps To Prepare.
Millions of borrowers hoping to benefit from President Biden's plan to forgive up to $20,000 in student loans will soon be able to apply for the program's approval.
The Department of Education announced on September 29 that the application, a "short online application," would be available in October, though it did not provide a specific date for the form. Borrowers can do a few things now to get ready to fill out the form when it becomes available.
In light of the fact that not all types of debt are included in the plan and that some borrowers will have access to higher forgiveness limits than others, experts advise borrowers to thoroughly research their loans and eligibility requirements before submitting an application. Melissa Byrne, executive director of WeThe45Million, an activist group of borrowers who lobbied for debt relief, cautioned that even if you have everything ready to apply, there may be technical glitches as millions of borrowers flood the site when the application goes live.
"I'm confident that the Biden Administration is 100% on it, to deliver relief, but it's a very big system," Byrne noted. "Everyone wants their relief right away."
Borrowers should also keep an eye on a possible legal challenge to Biden's relief effort.
Danielle Douglas-Gabriel of the Washington Post said that the federal judge hearing the lawsuit against Mr. Biden's plan to reduce student debt filed by six states led by the Republican Party is expected to issue a ruling by October 12. It "may create a stall or halt to this policy," she said, referring to the possibility of a court injunction against Biden's move.
Here are five things you can do right now to get ready for the application process.
Create An Alert For Your Application Today
Sign up for a Department of Education alert that will notify you when the application becomes available. In order to subscribe to the Department of Education's newsletter, visit their website. New Federal Student Loan Borrower Updates should be selected in the first box.
Byrne advised keeping an eye on your inbox and spam folder for any messages from the Department of Education.
Verify If You Qualify For A Pell Grant
Pell Grant recipients are eligible for twice as much debt forgiveness ($20,000) as the general public ($10,000). Byrne remarked that some borrowers might not know if they received a Pell Grant if their parents filled out their FAFSA on their behalf. The Free Application for Federal Student Aid (FAFSA) must be submitted if you want to qualify for federal loans, scholarships, or grants.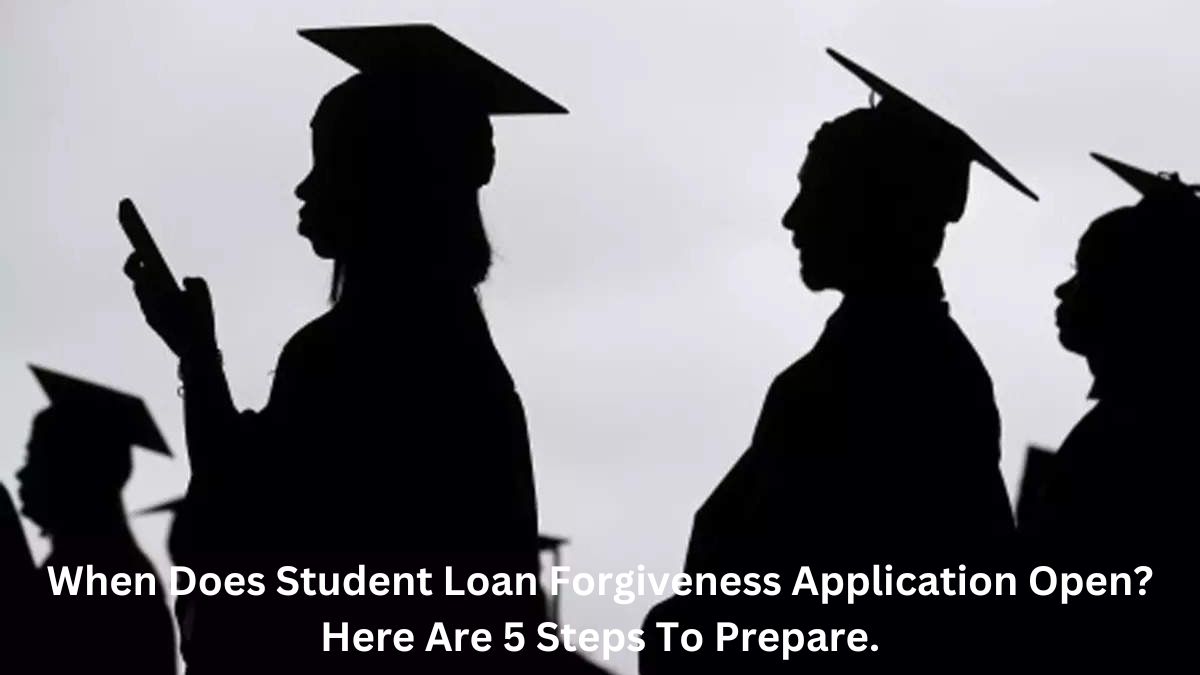 She pointed out that "many people don't even know," because their parents may have been handling it when they were only 17 or 18. Visit StudentAid.gov and sign into your Federal Student Aid account to double-check. To find this information, navigate to "My Aid" on your dashboard and then to the grants and loans section.
See If your Loans Are Covered
It is important to verify whether or not your federally held loans are included in the Biden administration's plan. No private student loans will be forgiven.
Moreover, the Biden administration has recently revised its guidance to exclude certain student loans from debt forgiveness, a significant reversal as the Department of Education readies to roll out debt relief applications.
The Education Department has announced that as of September 29th, borrowers with student loans through the Federal Family Education Loan (FFEL) program and Perkins Loans will no longer be able to consolidate their debt into direct loans and will no longer be eligible for federal debt relief.
Despite being federally guaranteed, those programs are managed by non-governmental organizations. Borrowers who applied to consolidate their FFEL or Perkins loans in the direct loan program before Thursday will still be eligible for debt relief.
Collect Information Regarding Income
Income requirements for participation in the program are set at $125,000 for singles and $250,000 for couples. The program will use your AGI, which is your gross income minus certain deductions (like those for student loans) that the IRS allows. This number is located on line 11 of your Form 1040 tax return.
The STUDENT LOAN FORGIVENESS APPLICATIONS could open as soon as tomorrow! So here's a thread on how to tell if your loan actually qualifies and how to properly prepare for the application.

1/?

— Shonda 👩🏾‍💻💳 (@ShondaMartin_) September 30, 2022
The Biden administration has said that tax returns from either 2020 or 2021 will be taken into account, so be sure to check both years. Byrne emphasized that everyone should calculate their adjusted gross income for those years because eligibility is based on the amount of that figure, not the dollar amount. If your AGI is less than $125,000 as an individual or $250,000 as a married couple, you will qualify.
Mark November 15 In Your Calendar
The Department of Education has issued a reminder to borrowers that the application deadline for exemption of student loan payments is November 15.
If you miss the deadline to apply for loan forgiveness on December 31, 2023, don't worry; the Education Department says it will continue to process applications as they are received, even when repayments resume in January. But if you want the loan relief to show up in your payments starting in January, you must apply before November 15.
I hope you found the information presented above to be of use. You can also look through our news section, where we normally cover all of the most recent news and happenings around the world. Visit our website if you'd like to learn more about this topic.