Yellen Says Economy Shows No Signs of Recession
Janet Yellen, the U.S. Treasury Secretary, said on Sunday that the economy is not in a recession despite "way too high" inflation straining the system, citing increases in consumer spending, industrial output, credit quality, and other metrics.
Have a peek at-
Janet Yellen Says There Is No Recession
On NBC's "Meet the Press," Yellen assured Chuck Todd that the economy was not in a downturn.
The secretary noted that the economy slowed for businesses and consumers after a rapid growth spurt last year revived the labor market following the COVID-19 pandemic. However, due to the speed with which things are changing, a temporary pause is "necessary and appropriate."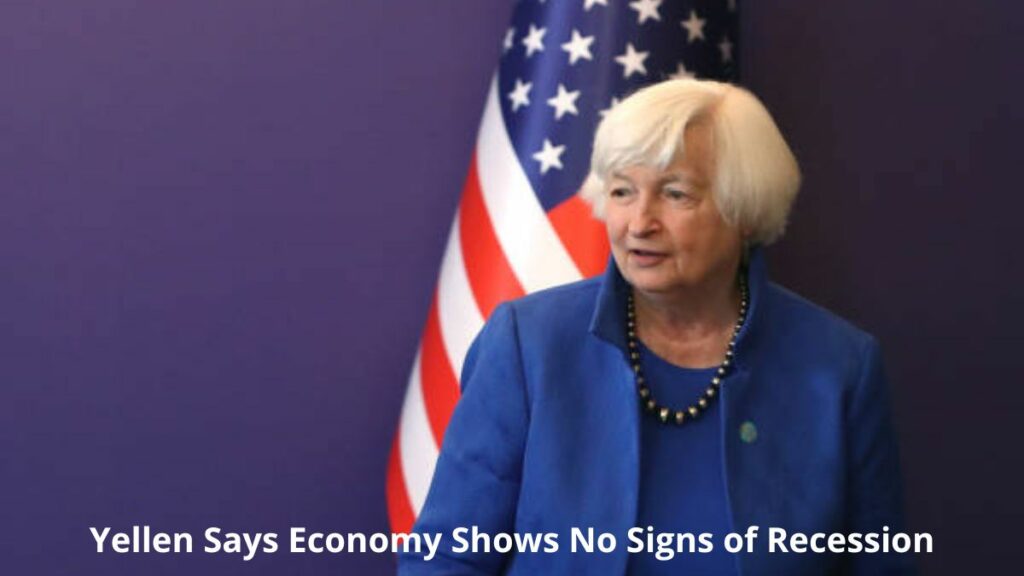 "You don't see any of the signs. A recession is a broad-based contraction affecting many sectors of the economy. We just don't have that," Yellen said.
She said that with the help of the Biden administration, she believes the federal government's policies to control inflation will succeed in bringing down record gas prices, rising food costs, and other economic problem areas for everyday Americans.
"We've cut the deficit by a record one and a half trillion dollars this year … We've seen gas prices come down by about 50 cents in recent weeks, and there should be more in the pipeline. And hopefully, we will pass a bill that will lower prescription drug costs and maintain current levels of health care costs."
I hope you found the information presented above to be of use. You can also look through our news section, where we normally cover all of the most recent news and happenings around the world. Visit our website if you'd like to learn more about this topic.